NHS delays 'independent' maternity report until after election
Doctors and midwives criticise postponement, saying it could hinder future improvements and learning
Shaun Lintern
Health Correspondent
Thursday 21 November 2019 21:26 Comments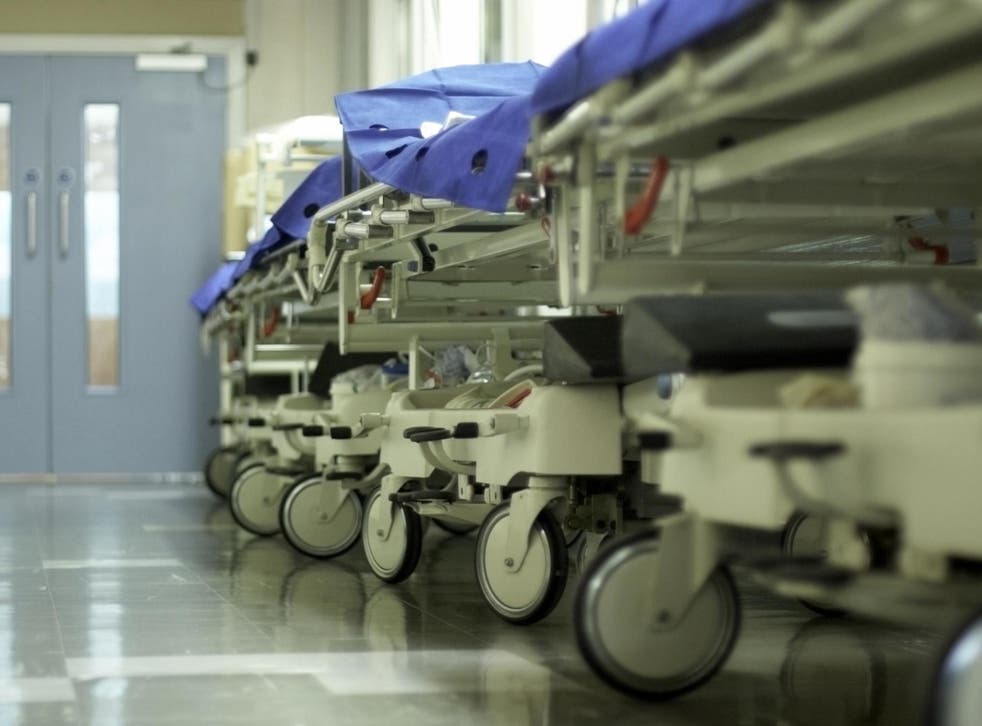 An independent report into maternity safety in the NHS has been blocked from publication by NHS England until after the general election, The Independent has learnt.
Doctors and midwives have criticised the national body for preventing the report from being widely shared which they said could delay improvements and learning.
It comes as The Independent revealed a leaked report earlier this week exposing the largest maternity scandal in the NHS's history at the Shrewsbury and Telford Hospital Trust where dozens of babies and three mothers died.
The Mothers and Babies: Reducing Risk through Audits and Confidential Enquiries in the UK (MBRRACE) report was due to be published on 14 November, but a notice on its website said: "The publication of the report has been delayed by NHS England due to the general election ... We are not allowed to publish our report until a new government is formed which will be on the 13 December at the earliest."
The MBRRACE report considers trends in stillbirths, infant deaths and factors on the deaths of mothers and is led by experts from the National Perinatal Epidemiology Unit at the University of Oxford.
It is not part of the health service but funded via NHS England as part of wider national clinical audits of care carried out for the benefit of the NHS.
It does not produce data on local hospitals or constituencies and the delay in publication was described by one doctor as "an over reach" by NHS England that called into question the independence of the report.
UK news in pictures

Show all 50
One obstetrics doctor said: "Whilst we still strive to provide the safest levels of care we can, we need the MBRRACE report to help guide us in these extremely difficult times and we need NHS England to act like an independent organisation, which serves its patients and stands up for patient safety and not bow to political masters."
One midwife told The Independent: "I am a senior midwife working in the NHS and I was disappointed to find the report had been embargoed under political purdah rules.
"These reports provide information about why mothers and babies die and how we can improve safety and the level of care we provide.
"The report is not propaganda, not politically motivated and does not include any PR campaigns so I do not believe the launch of the report should be postponed. The information should be available as soon as possible to make positive changes for the benefit of the mothers and babies in our care."
NHS England claimed the report would be delayed by only a few weeks and was covered by election purdah rules. It cited Cabinet Office guidance but the guidance states it covers only civil servants, and arm's length bodies and departments directly linked to government.
NHS medical director Professor Stephen Powis, said: "The findings of this report were presented to clinicians earlier this week to ensure that any lessons are learnt and rules on NHS political impartiality are unchanged, and have always applied to all public bodies at election time."
Register for free to continue reading
Registration is a free and easy way to support our truly independent journalism
By registering, you will also enjoy limited access to Premium articles, exclusive newsletters, commenting, and virtual events with our leading journalists
Already have an account? sign in
Join our new commenting forum
Join thought-provoking conversations, follow other Independent readers and see their replies