Shrewsbury Hospital: Trust chairman resigns as new 'improvement alliance' agreed
The scandal-hit NHS trust denies new arrangement is a merger or takeover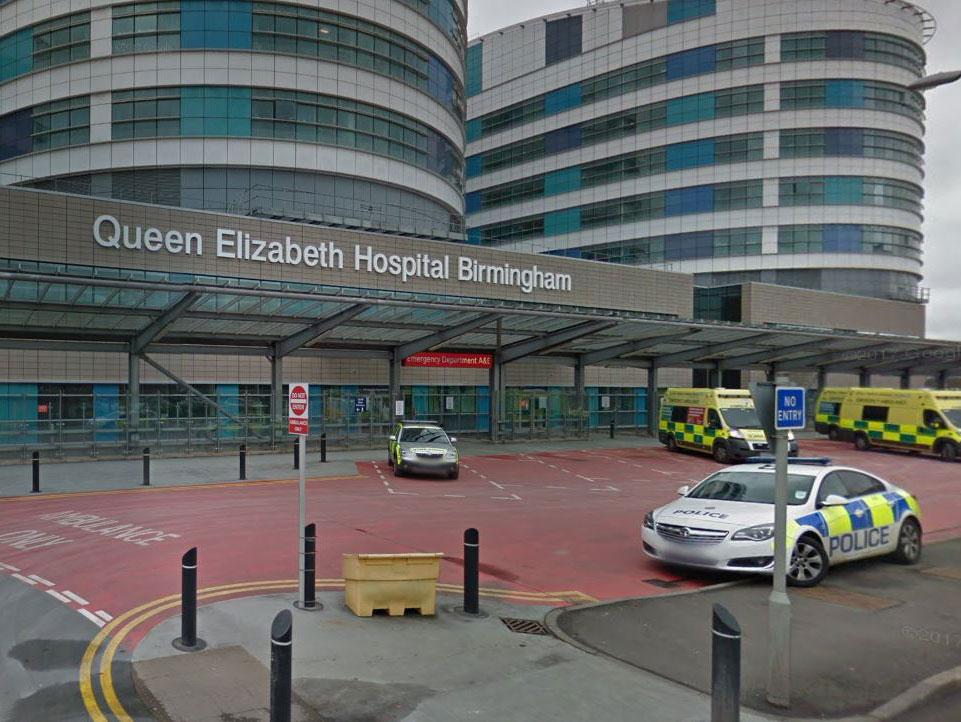 The chairman of troubled Shrewsbury and Telford Hospital Trust (SATH) has stepped down as the trust enters into an alliance with a major NHS trust to try to improve safety.
The Midlands trust is at the centre of a major inquiry into the worst maternity care scandal in NHS history. It is also facing a criminal investigation as well as wider concerns of regulators about the safety and standards of care generally.
Last month, a leaked letter from the chief inspector of hospitals warned that there was a "worsening" situation at the trust, with ongoing risks of patients receiving inadequate care.
On Friday, the trust announced that its chairman, Ben Reid, who had been facing increasing calls to resign, had stepped down.
The trust has agreed to enter into what it called an "improvement alliance" with the University Hospitals Birmingham Foundation Trust (UHB), which will provide "targeted support to improve services".
This is seen as the last real option to improve care at the Shrewbury trust before the eventuality that regulators have it put in special administration, which could see the board replaced and the trust taken over, or services reformed.
In a statement, SATH said the alliance would be time-limited and based on an improvement plan with efforts to tackle poor governance and leadership.
The new chair of the trust will be Dr Catriona McMahon, who has 16 years experience in pharmaceutical medicine and who has been a non-executive director at the Birmingham trust since 2014.
Despite this, SATH has denied suggestions it is being merged or taken over by its Birmingham counterpart.
Louise Barnett, who joined the Shrewsbury trust as chief executive in February 2020, said: "I welcome the creation of this improvement alliance and the opportunity to work with our colleagues at UHB to improve patient safety and quality of care for patients and families in the communities we serve. SATH cannot accomplish the necessary transformation alone and the provision of this extra expertise will be a really positive step forward on our improvement journey."
Dr David Rosser, chief executive of UHB, said: "We are looking forward to working with colleagues at SATH in this new improvement alliance. I believe this development should give confidence to the people served by SATH that improvements in patient safety and quality of care will be delivered."
In the Shrewsbury trust's statement, it said: "SATH faces complex and substantial challenges that cannot be solved by the trust alone. The targeted resource and expertise from UHB, in addition to a strengthened package of support, will enable SATH to deliver the change necessary to improve the quality of care provided to patients."
Last month, an investigation by NHS England found that senior managers, including SATH's former chief executive, Simon Wright, had refused to accept a damning report into maternity services, and paid thousands of pounds to the Royal College of Obstetricians and Gynaecologists to provide an updated, more positive report, based on limited evidence.
The trust is rated inadequate by the Care Quality Commission and was placed into special measures in 2018.
In a letter to NHS England last month, the chief inspector of hospitals, Ted Baker, urged that action be taken over "ongoing and escalating concerns regarding patient safety" and that poor care was becoming "normalised" at the trust, which serves half a million people with its two hospitals – the Royal Shrewsbury and Telford's Princess Royal.
Join our commenting forum
Join thought-provoking conversations, follow other Independent readers and see their replies