Shrewsbury Hospital: 'The staff appear not to know what good care looks like'
Care Quality Commission chief outlines 'depth and breadth of concerns' at scandal-hit hospital trust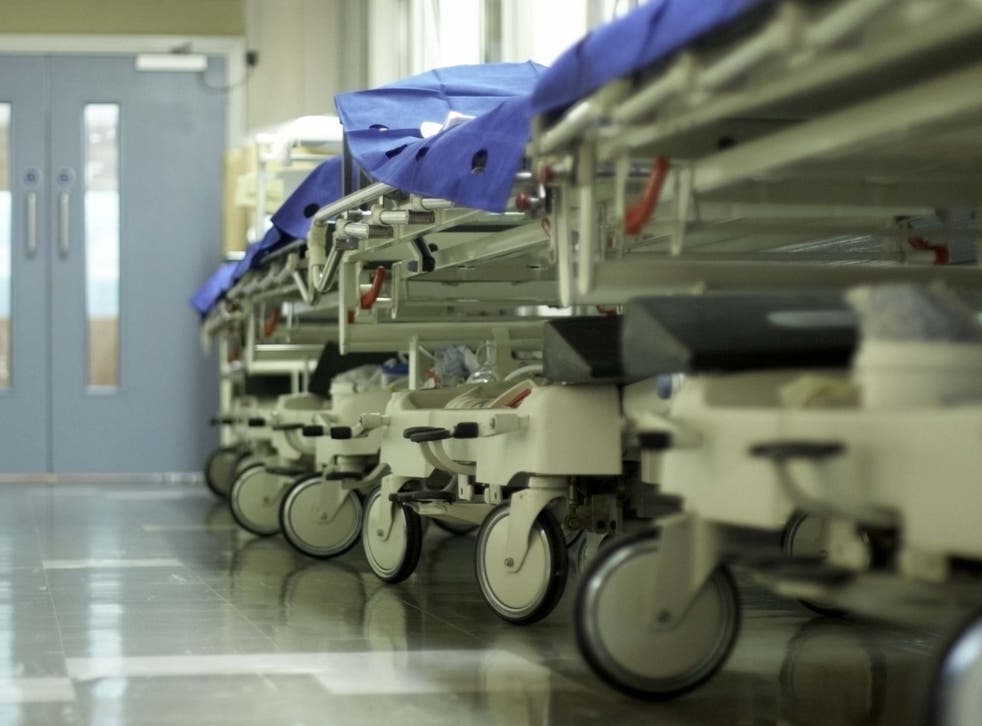 Shrewsbury and Telford Hospital Trust has been in special measures and rated inadequate by the Care Quality Commission (CQC) since 2018, but in a leaked letter, revealed today by The Independent, the chief inspector of hospitals reveals that the situation at the hospital is getting worse.
Professor Ted Baker details a litany of concerns over the standards of care at the trust in a letter to NHS England earlier this month and he warned unless action was taken patients are being exposed to unnecessary harm.
His letter reveals the Midlands trust is facing more criminal investigations and enforcement actions than any other NHS trust in England. It's been inspected five times since August 2018, and had more than 90 specific conditions imposed.
Prof Baker summarised his fears over "the depth and breadth of concerns" at the trust and demanded an urgent meeting with NHS England to decide the next steps.
Poor care and culture
Prof Baker said: "There is a lack of professional accountability and professional curiosity amongst staff to recognise, challenge and address poor care. Staff continue to describe and demonstrate disempowerment to change current practice; this has been a recurring theme across all grades of health professionals."
During the inspection in June, there were "significant safety concerns" despite staffing levels that meant poor care could not be linked to a shortage of workers, he said, adding: "One ward had eight nursing staff for 13 patients, as an example. This makes the findings more compelling in terms of normalised poor care and culture."
He said: "This culture and underpinning normalisation of poor care is the environment in which future health care professionals are being trained. We are concerned that unless this is addressed at pace by a sufficiently capable team, this will be compounded by those providing care to patients [at the trust] in the future not knowing what good truly looks like."
Diminishing confidence in leadership
The trust's current chief executive Louise Barnett joined the hospital only in February 2020. Before that Paula Clarke was acting chief since 2019, when the former boss Simon Wright left after four years.
Prof Baker said frontline staff at the hospital had told the CQC there was a "lack of visibility and diminishing confidence in the executive leadership team's ability to acknowledge and address any concerns raised. This has been a consistent theme throughout our inspections."
He added: "At our most recent inspection, this theme continued and worryingly staff at Princess Royal Hospital remained under the impression that Barbara Beal was still director of nursing." Ms Beal had stepped aside in April.
Prof Baker said: "This lack of visibility and confidence extends beyond the leadership team and is particularly notable within nursing. Senior nursing leaders do not highlight or challenge poor practice. This impacts upon the safety of patients and does not provide a learning culture within the trust.
"There is a lack of cohesion between the medical and nursing directorates to share ownership of the issues we continue to raise. There is a reliance on CQC inspectors to highlight areas of concern when the trust should be able to recognise these for itself. This is however reliant on the trust having appropriate oversight and monitoring within wards and departments; something which continues to be inadequate."
UK news in pictures

Show all 50
Patient safety concerns
Prof Baker said there were "ongoing issues which the trust has failed to address in a timely manner which impact upon the safety of patients".
He said the management of patients falls had "been an ongoing issue" and pointed to a 2017 prosecution of the trust by the Health and Safety Executive. The trust was fined more than £300,000 for "systematic failures" to consider patient risks and needs.
"Where patients have been identified as being at risk of harm associated with falls, mitigations and care plans are poorly managed; this has been identified during our inspections in 2019 and, again, at our most recent inspection in June 2020."
Issues related to pressure sores "have been repeatedly highlighted to the trust, despite this there remains no robust action to drive sustained improvement. This results in patients remaining at risk of avoidable harm".
Despite support to improve emergency department waits at the trust the letter said "recent figures are still demonstrating that despite a reduction in the number of attendances, the trust remains a negative outlier".
While senior nurses acknowledged concerns over pressures sores and falls they were "at a loss as to how to address them" adding: "The staff appear not to know what good care looks like.
"This coupled with staff not individualising care plans impacts on the safety of individual patients."
Lack of learning
One key area of complaint for the CQC is the failure of the trust, its leadership and staff to change the way they work after mistakes have been identified. This has been a key failure identified by the independent inquiry into the trust's maternity services, where 1,500 cases of alleged poor care are being investigated.
Prof Baker said the trust's strategy for improvement "remains focused and silo'd to those areas where issues are identified; there is no meaningful assessment or due diligence applied to how care failings in one clinical area are systematically applied across the organisation.
"There is no effective process to enable the trust to measure and assess the impact and to sustain learning throughout the trust."
As an example, he cited the rollout of new patient plans dubbed "ReSPECT", saying the trust had not learned from previous rollouts in October last year which were implemented "without appropriate training and support to staff.
"The trust audit of the ReSPECT forms in January demonstrated a significant issue, however this has only just been discussed at quality forums despite the failure of its implementation being widely acknowledged by senior managers. This learning hasn't been factored into the implementation of the new care planning documentation."
He added: "There are a number of examples where a lack of trust wide learning can be demonstrated, with a narrow focus on a specific highlighted issue and a lack of holistic consideration of the wider risk this issue may relate to, such as restraint and pressure care."
Wider NHS support
The chief inspector said neighbouring NHS trusts had supported the trust and that hospital bosses in the region recognised "the safety issues needed significant steps to be taken" after a summit in February.
But he added: "Despite there being genuine offers of support by many system partners, very few actions have been truly instigated. We do however, recognise this has, in part, been compounded by the challenges associated with the current pandemic."
Join our new commenting forum
Join thought-provoking conversations, follow other Independent readers and see their replies