Shrewsbury maternity scandal: NHS has paid £50m compensation to families whose babies died or were left with disabilities
Among the compensation cases paid by the NHS were 13 deaths and 14 cases of brain damage or cerebral palsy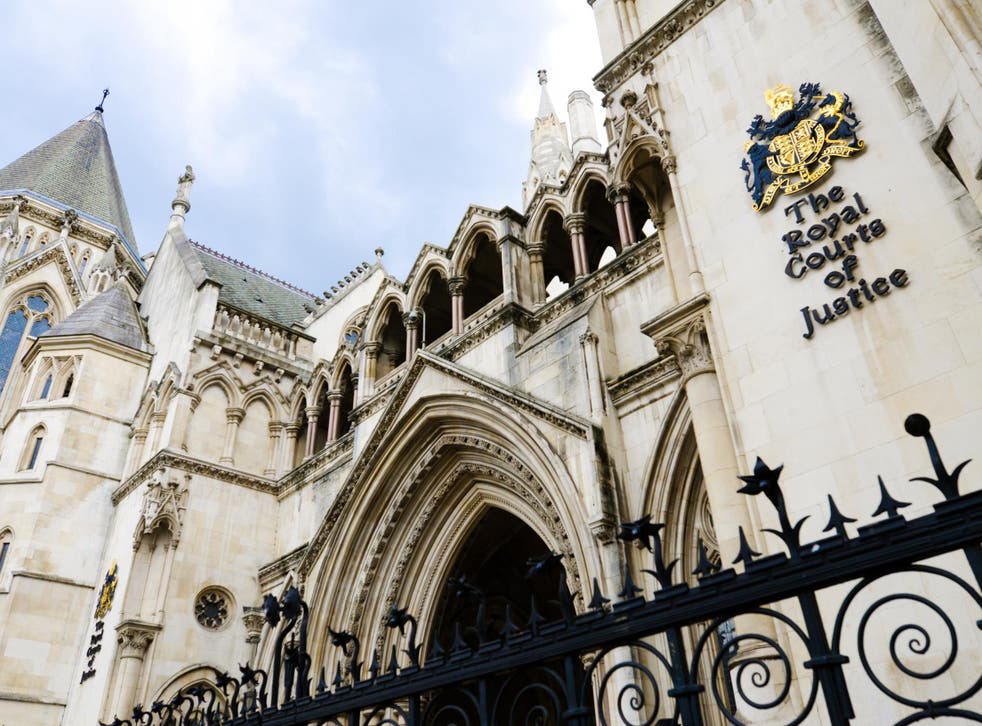 The NHS has paid almost £50m in compensation to parents whose babies died or were left with disabilities after care at the hospitals at the centre of Britain's largest maternity scandal, The Independent can reveal.
Data showed that mistakes in care at the Shrewsbury and Telford Hospital Trust have led to scores of clinical negligence claims by families since 2006-07.
In total, 82 claims against the trust were made, with 52 cases settled at a total cost of £47.5m, including £39.2m in compensation. The vast majority of this money is used to cover the costs of caring for permanently disabled babies for the rest of their lives.
And the trust could yet pay out millions more in damages with 40 claims still being investigated by NHS Resolution, the body which handles negligence claims on behalf of hospitals.
Among the cases where the NHS paid compensation were seven deaths and six cases described as loss of a baby; 14 cases of brain damage or cerebral palsy as well as cases including stillbirths, bowel damage, incontinence and psychological damage.
Reasons for the mistakes included 10 delays in treatments, five failures to respond to abnormal fetal heart rates and six failures to recognise complications.
There were also cases of inadequate nursing care, excessive force, inappropriate use of equipment such as forceps, and bacterial infections.
Last month a leaked reported revealed widespread failings in maternity care at the trust including the deaths of at least 42 babies and three mothers and more than 50 babies left brain damaged.
UK news in pictures

Show all 49
Rhiannon Davies, whose daughter Kate died at the trust in 2009, said many families received only small amounts of compensation for the death of their baby.
She said: "All of these were avoidable or they wouldn't have had to pay out. This is a tragic legacy and it's an issue across maternity – these are mistakes that should have been learned from."
She said this was not only a case of families being failed but of the taxpayer as well who has to pay out this compensation.
Kay Kelly, partner at Lanyon Bowdler solicitors in Shropshire, who represented some of the families whose cases were included in the data, told The Independent she was not surprised at the "shameful" errors.
She said: "In our cases, many of which settled during that time, there is clear evidence of failures to act over worrying CTG [fetal heart rate] traces. That comes up time and time again as well as not intervening early enough when there are signs the baby is in distress.
"I do think it's essential we get to the bottom of what has been going wrong at the trust. The figures and tragedies speak for themselves and the sooner it's sorted and trust is repaired with the community the better."
In recent years the cost of maternity claims has soared and now accounts for more than half of the total cost of claims to the NHS.
In 2018-19 the total value of maternity and obstetric claims received by NHS Resolution was equivalent to £2.5bn.
Dr Michael Magro, who carried out a study of cerebral palsy claims for NHS Resolution, said the issues at Shrewsbury "were another wake-up call for the NHS and maternity that something does need to change.
"We have had multiple reports in recent years and the message from all of them has been very similar. The failure to learn appears quite widespread."
The government has committed to halving the rate of stillbirths and brain injuries in babies by 2025 and a national maternity safety programme run by the NHS is aiming to target improvements.
Paula Clark, chief executive at Shrewsbury and Telford Hospital Trust said: "The loss of, or serious injury to, a baby is a tragedy. When mistakes happen which cause or contribute to this, we have a moral duty to ensure that we learn from this and we apologise when the care we have provided is not what it should have been. We have learned and continue to learn from these terrible experiences.
"We have made a lot of improvements particularly around increasing staff numbers in line with national recommendations and in staff training and technology. We were pleased to receive feedback from the Care Quality Commission recently, that our governance processes are effective and have driven improvements, our staffing levels meet patients' needs and mothers themselves told inspectors they were treated by staff who were kind and compassionate.
"There is still a lot of work to be done, and this remains one of the top priorities for this trust."
Join our new commenting forum
Join thought-provoking conversations, follow other Independent readers and see their replies