Shrewsbury maternity scandal: NHS used report to create 'false narrative' on maternity services
Exclusive: NHS sources said the 2013 report had been 'proven to be wrong, inaccurate and to have come to the wrong conclusions and recommendations'
Shaun Lintern
Health Correspondent
Tuesday 03 December 2019 20:31 Comments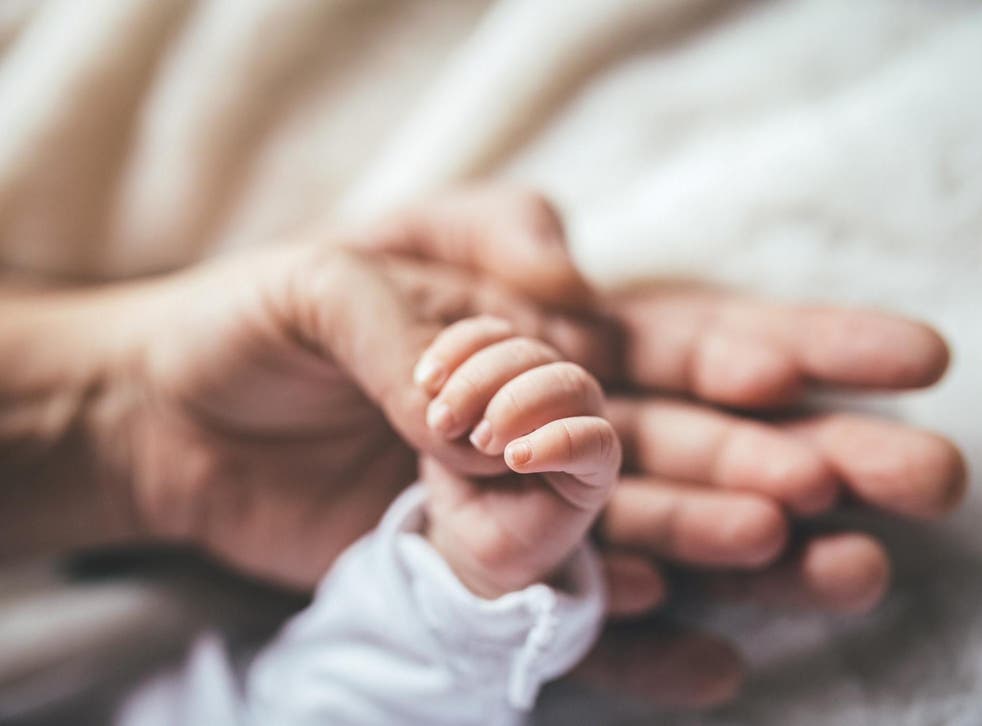 NHS bosses have been accused of using a 2013 report to "maintain a false narrative" about maternity services in Shropshire which meant poor practices and conditions went unchallenged for years.
The Independent has obtained a 2013 report, commissioned by NHS managers in Shropshire, which concluded maternity services at the Shrewsbury and Telford Hospital Trust were "safe", of "good quality", and "delivered in a learning organisation".
The report, written by rheumatologist Dr Josh Dixey (now high sheriff of Shropshire), delivered a glowing assessment of the care given to women and babies and appeared to gloss over hints of deeper problems within the service.
Sources within the Shropshire and Telford clinical commissioning groups (CCGs), which paid £60,000 for the report, said since it was written it had been "proven to be wrong, inaccurate and to have come to the wrong conclusions and recommendations", but also stressed it was based on the information received from the trust at the time.
A leaked report last month revealed dozens of mothers and babies had died at the Shrewsbury and Telford Hospital Trust, with incidents of poor care stretching over four decades, due to repeated failures to learn from mistakes.
UK news in pictures

Show all 50
More than 800 cases are now under investigation by midwife Donna Ockenden and a team of experts.
Rhiannon Davies, whose daughter Kate died in 2009 as a result of avoidable errors and which directly led to the 2013 report being commissioned, told The Independent it was an example of how issues had been ignored in Shropshire by the NHS for too long.
"That 2013 report cost £60,000 and was rubbish. It is evidence of the system creating and maintaining its own narrative at any cost.
"They used this report as a defence to any criticism afterward.
"My daughter gave them that opportunity to learn by giving up her life," she said.
The 2013 report was commissioned by the two CCGs, which are responsible for paying for NHS services, shortly after the inquest into the death of baby Kate, which concluded she died as a result of avoidable mistakes.
In his foreword Dr Josh Dixey said the trust had a maternity service "to be proud of" and that the model of care was safe. He gave special thanks to the former head of midwifery Cathy Smith, who would later receive a final written warning for her handling of the investigation into Kate Stanton-Davies' death.
In his overall findings Dr Dixey said: "This is a safe and a good quality service which is delivered in a learning organisation."
He said feedback from patients was positive and consistently complimentary despite later admitting up to 10 per cent of comments from mothers were negative.
The report referred to the trust's high level of "normal deliveries" and a lower than average rate of caesarean sections, which he said was a "positive outcome".
It suggested a higher rate of unexpected admissions of babies to the neonatal unit "may be due to diligent reporting" and he recommended the CCGs "promote and increase the percentage of deliveries" in standalone midwifery led units (MLUs).
These MLUs have since been closed due to concerns over safety and understaffing.
The report reveals: "The philosophy of care within MLUs is based on the view that pregnancy and birth are normal physiological processes and women are supported to embrace this view."
The emphasis on a so-called normal birth has been criticised as a potential cause for some of the poor care at the trust, with doctors and midwives waiting too long to intervene in difficult cases of labour.
A number of families took part in focus group sessions for the report and although many made positive comments there were indications of the wider failings now being investigated.
Mothers complained of choice being denied and one family said their experience was so bad they would never consider having a second child.
Others described a lack of pain relief and uncaring attitudes by midwives with one mother accusing a midwife of manhandling her breast without consent.
The report said only 58 per cent of those taking part reported that they always received dignity and kindness from midwives after giving birth.
But it went on to dismiss the negative responses saying: "The negative stories accounted for only 8 per cent to 10 per cent of all the feedback received."
A spokesperson for Shropshire, Telford & Wrekin CCGs, said: "The 2013 report is a reflection of that time and was produced using available information."
They added: "Our thoughts are with the families who have been through these very distressing experiences. We can only imagine how upsetting this has been and we apologise that this has been the case.
"We would urge people to come forward if they have any concerns, or issues, so these can be taken forward by the Ockenden review in order that the full extent of any issues can be addressed.
"In the meantime the CCGs will continue to work with the trust, regulators and patients to support this process."
Families with concerns about maternity care at the trust should contact the Ockenden review on 01243 786993 or email maternityreview@donnaockenden.com
Register for free to continue reading
Registration is a free and easy way to support our truly independent journalism
By registering, you will also enjoy limited access to Premium articles, exclusive newsletters, commenting, and virtual events with our leading journalists
Already have an account? sign in
Join our new commenting forum
Join thought-provoking conversations, follow other Independent readers and see their replies