Hundreds of families unaware they are involved in maternity scandal
NHS bosses accused of attempting to hamper Shrewsbury inquiry by not releasing hundreds of records to inquiry team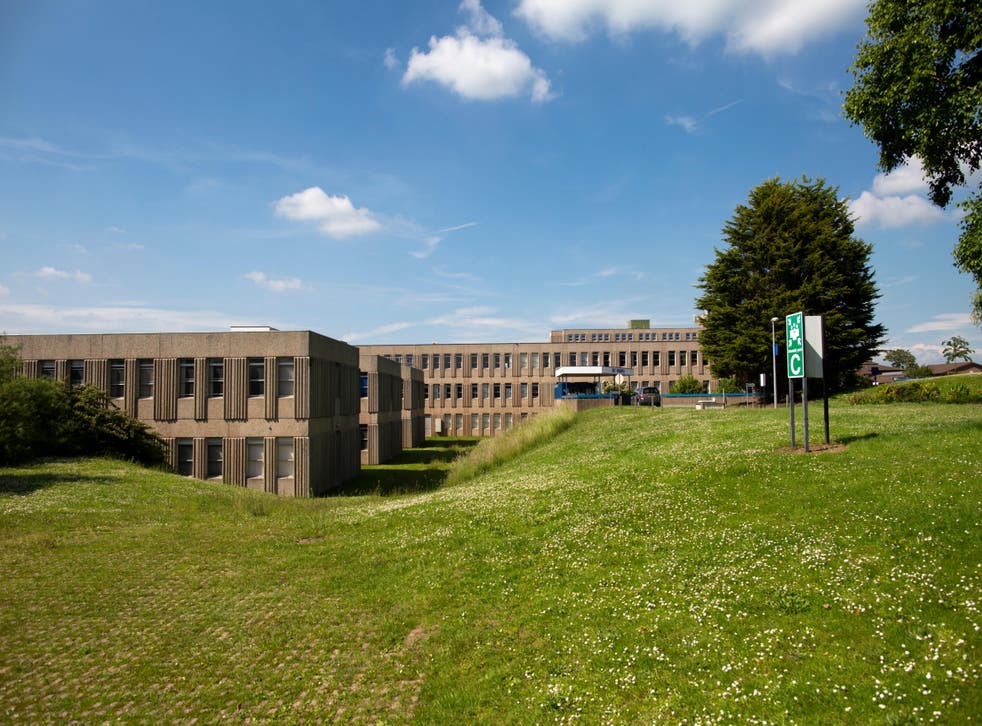 Hundreds of families whose babies died or were seriously injured at the Shrewsbury and Telford Hospital Trust do not even know their cases have been identified for investigation in the biggest maternity scandal to ever hit the NHS, The Independent can reveal today.
Dozens of babies and three mothers died in the trust's maternity wards, where a "toxic culture" stretched back to 1979, according to an interim report leaked to The Independent this week.
Now it has emerged the NHS carried out a trawl of the hospital's records looking to identify potential cases at the same time as the independent inquiry, but without informing the inquiry team what it was doing until it had nearly completed the search.
This NHS trawl identified 326 cases of potential poor care, including where mothers and babies died. But even though the search was completed in 2018, the full findings have still not been handed to the independent inquiry, meaning many families are unaware that the deaths of their children have been implicated in the scandal.
NHS bosses have been accused of trying to "cover-up" the scale of the scandal and attempting to hamper the inquiry led by midwifery expert Donna Ockenden by failing to hand over the records.
UK news in pictures

Show all 51
Separately, Shrewsbury and Telford Hospital (SATH) Trust has been criticised for holding on to the records of 75 families who came forward last year following publicity about poor care.
These details have also not been shared with the Ockenden review, which started its work in 2017. It is now considering more than 600 cases in total.
Kayleigh Griffiths, whose daughter Pippa died in 2016 when midwives failed to spot a serious infection, said: "We don't want NHS Improvement's apologies, we want their actions. We want them to release the notes, which they should have done a long time ago. This is just delaying it further."
In a letter in September 2019 to families, jointly signed by Steve Powis, medical director for NHS England and Improvement, and Donna Ockenden, details of the parallel investigation are confirmed and the trawl is described as an "open book" exercise.
The letter said the review was undertaken in the trust by NHS Improvement and "revealed another 326 cases of potential concern", adding: "These cases were not known to Donna and the maternity review team prior to mid-May 2019.
"The numbers currently known to the maternity review are all those that the trust could provide to the 'open book' process and we both acknowledge that these numbers are very unlikely to cover all potential cases of concern."
This review looked at records relating to maternal deaths, stillbirths, neonatal deaths and babies who suffered brain damage since 1998, when the NHS was required to start logging serious incidents formally.
Rhiannon Davies, whose daughter Kate died following a catalogue of mistakes at the trust in 2009, said she believed the NHS was trying to hinder the work of the Ockenden review, describing it as "an absolute cover-up".
She said the actions of NHS England and Improvement showed "they want this buried". Ms Davies added: "It is no one's interest in the NHS for this to come out, it's the NHS self-serving again. But what about all those whose lives have been destroyed?"
Ms Davies has written to NHS England and Improvement demanding records for the 326 cases are handed over to the Ockenden review along with the details of 75 families, which are being held on to by the trust.
In her letter to Mr Powis, she said: "You gave assurances you would do all you could to support the Ockenden review team. One of those assurances was that you would ensure SATH handed over all case notes to Donna Ockenden's team. Why is the team still without over 400 sets of case notes?
"You either made false promises or SATH is ignoring you. We strongly suggest you act now and ensure the review team has all case notes by the end of November 2019.
"It's unforgivable that so little progress has been made. The review team is being prevented from doing their job – anyone would think those hampering them have something to hide."
A spokesperson for NHS Improvement said: "Donna Ockenden was asked to review 23 cases and as more people came forward, NHS Improvement undertook an assurance process to identify other cases of potential concern.
"NHS Improvement's national medical director, Professor Steve Powis, is working with families and in agreement with the independent chair who has today written to the trust asking them to hand over all relevant additional records to the review."
Having been contacted by The Independent, NHS Improvement said Ms Ockenden will now begin informing the families identified in the review.
Join our new commenting forum
Join thought-provoking conversations, follow other Independent readers and see their replies