The Independent's journalism is supported by our readers. When you purchase through links on our site, we may earn commission.
Ex-chief of scandal-hit hospital now works for group advising NHS on patient safety
Former Shrewsbury hospital boss now working as continuous improvement consultant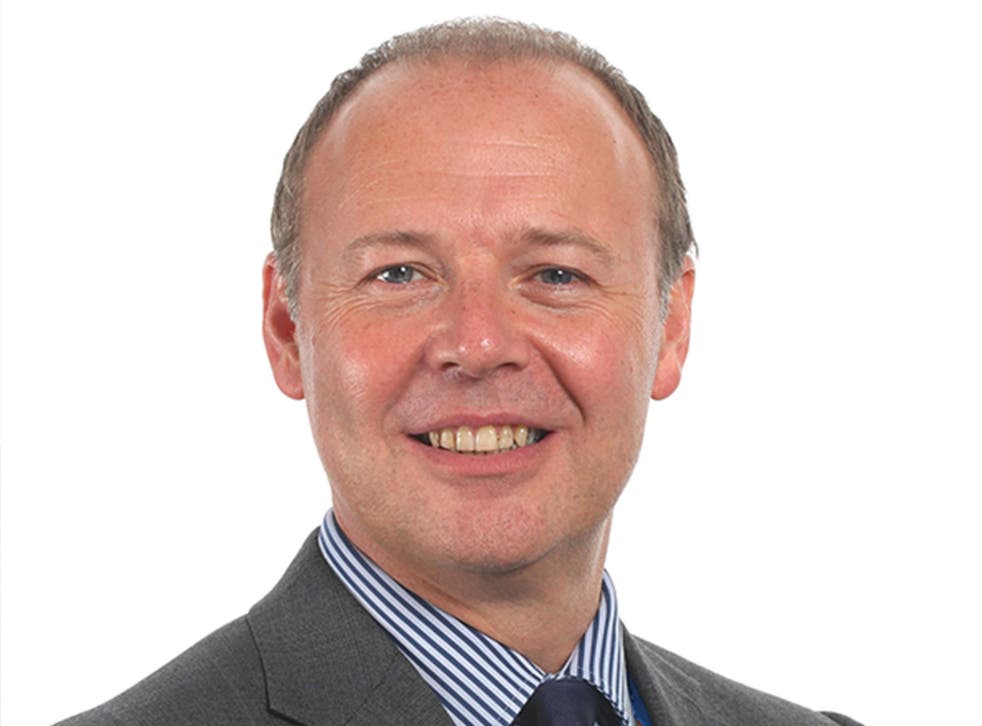 The disgraced former chief executive of hospitals at the centre of the largest maternity scandal in NHS history is working for a major hospital group advising the health service on safety and leadership.
Simon Wright was head of Shrewsbury and Telford Hospital Trust, which is being investigated by the NHS over 1,900 maternity incidents including baby deaths. The trust was rated inadequate and placed into special measures by regulators during Mr Wright's tenure.
He is now working as a "continuous improvement consultant" for the Virginia Mason Institute, which has a five-year contract with NHS England to help improve safety at five NHS trusts, including Shrewsbury and Telford.
Mr Wright, who was criticised by regulators in 2018 before resigning last year, describes himself on his LinkedIn profile as having been "a CEO in one of the most successful health systems in the world". He does not mention the name of the trust.
His new role comes as NHS chiefs consider introducing stronger regulation of managers in the health service. An inquiry last year led by Tom Kark QC warned the "revolving door" for failed NHS managers had to be stopped, with new standards introduced and the power for directors to be struck off. Mr Kark was also lead counsel to the public inquiry into the Mid Staffordshire hospital disaster.
The Shropshire trust is currently under police investigation into years of poor maternity care, as well as the separate NHS inquiry. It has also been threatened with special administration by the Care Quality Commission, which last week warned of "escalating" poor care and "unnecessary harm" to patients at the trust.
Mr Wright's LinkedIn profile shows that the consultancy he has set up out of his Cheshire home is contracted by Virginia Mason, It also reveals he started receiving coaching from former deputy chief constable of Leicestershire Police, Mike Goodwin, in July this year. West Mercia Police announced a criminal inquiry into the Shrewsbury trust at the end of June.
Families whose babies died as a result of failings at the Shrewsbury trust described Mr Wright's boasts and his new career as a "grotesque" and "an insult" to victims.
Kayleigh Griffiths, whose daughter Pippa died in 2016 after midwives failed to recognise a deadly infection, told The Independent: "It's a joke really and an insult to all the families who have suffered harm. When you think of the ways our children died, it is sick really.
"If that's the type of people Virginia Mason are working with then I don't think they should be used by the NHS."
She said failed managers should not be able to find work with the NHS, adding: "The health service needs a big change in how it's run."
Earlier this week, it emerged Mr Wright was part of efforts to "soften" a damning report into the trust's maternity services in 2017-18 after a visit by the Royal College of Obstetricians and Gynaecologists.
Rhiannon Davies, whose baby Kate died in 2009 and who has helped expose safety issues at the trust, said: "I was absolutely gobsmacked that Virginia Mason would work with this person. It's a disgusting joke."
She said he was ultimately responsible for that trust going into special measures with all the challenges it is facing. "For him to now be advising others on continuous improvement is grotesque."
According to Companies House records, Mr Wright launched a management consultancy, Lawson and Wright Associates Ltd, in June last year, registered to his home address in Congleton, Cheshire. He is listed as a director along with a Jennifer Wright, who is described as secretary to the business.
On his LinkedIn page, Mr Wright said he has been working with the Virginia Mason Institute since last year and listed projects he had been involved with, including supporting five large hospital trusts across England.
Virginia Mason is a group based in Seattle in the US, which has become renowned for its leadership techniques and safety records. It was given a £12.5m five-year contract in 2015 by the then-health secretary Jeremy Hunt to improve patient safety at five hospital trusts.
These were Shrewsbury and Telford; Surrey and Sussex Healthcare; Barking, Havering and Redbridge University Hospitals; Leeds Teaching Hospitals; and the University Hospitals Coventry and Warwickshire. Virginia Mason would not comment on what Mr Wright's involvement in the project entailed.
On LinkedIn, Mr Wright said his current projects included: "Embedding international learning and outcomes into UK healthcare" and "creating world class management methods to establish flexible, innovative consistent quality performance".
Writing about his time at Shropshire, Mr Wright described "taking brave decisions that repositioned the trust to enable it to build solid foundations for genuine improvement and sustainable quality".
When the Care Quality Commission inspected the trust in 2018, the inspectors rated the trust inadequate for its leadership, saying: "Staff reported a culture of bullying and harassment and at times we found a culture of defensiveness from the executive team."
It added that "governance systems were ineffective" and there was "a lack of accountability and ownership of patient safety agendas at board level".
The inspectors also found staff felt "disconnected" from the senior management team and the trust did not always use "a systematic approach to continually improve the quality of its services".
Shrewsbury and Telford Hospital Trust told The Independent Mr Wright had received no payments other than part of his contract since resigning.
NHS England said it had not paid him directly for any consultancy work. Mr Wright and Virginia Mason did not respond to requests for comment.
Register for free to continue reading
Registration is a free and easy way to support our truly independent journalism
By registering, you will also enjoy limited access to Premium articles, exclusive newsletters, commenting, and virtual events with our leading journalists
Already have an account? sign in
Register for free to continue reading
Registration is a free and easy way to support our truly independent journalism
By registering, you will also enjoy limited access to Premium articles, exclusive newsletters, commenting, and virtual events with our leading journalists
Already have an account? sign in
Join our new commenting forum
Join thought-provoking conversations, follow other Independent readers and see their replies