Shrewsbury maternity scandal: Ministers told to 'stamp out' normal birth ideology in NHS
'It's crucial that we do not make the mistake of assuming that what happened at Shrewsbury and Telford is another one-off'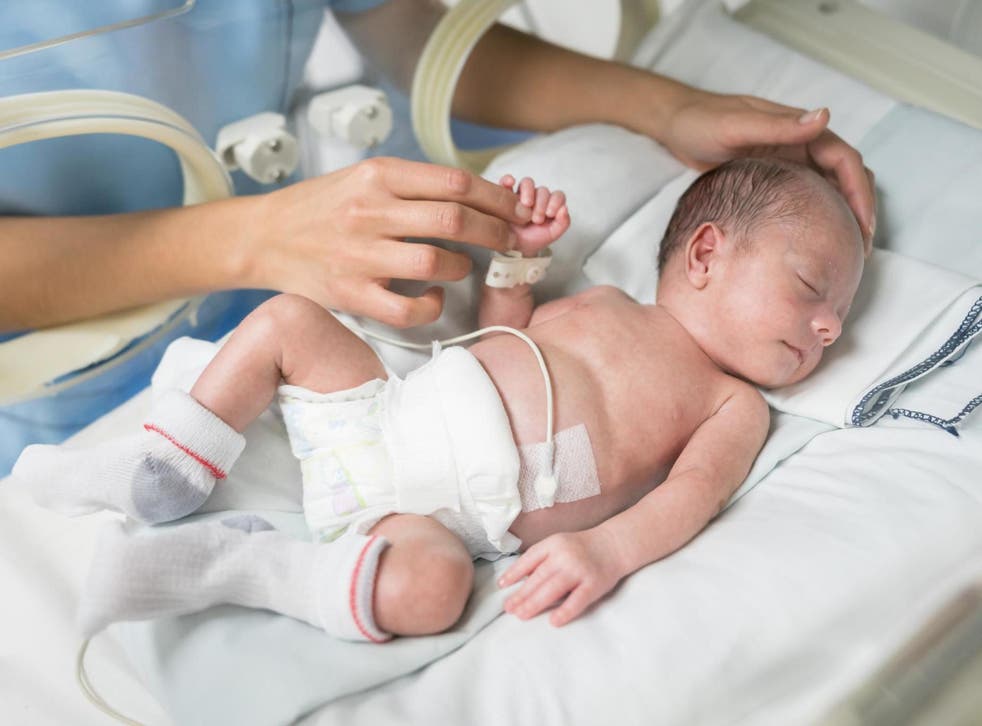 Ministers have been told they must "stamp out" a 'normal' birth ideology in NHS maternity services that puts babies and mothers lives at risk.
The call came after an inquiry report into poor care at the Shrewsbury and Telford Hospital Trust found many women were medicated and forced to endure traumatic births with some being denied caesarean sections in order to keep rates low.
In Parliament, former health secretary and chair of the Commons health select committee, Jeremy Hunt, questioned patient safety minister Nadine Dorries on the culture of promoting vaginal births.
Mr Hunt asked the minister: "Does the minister not agree that it is time to stamp out the normal birth ideology, which says that there can be a debate, or compromise about the total importance of a baby's safety, which should always be paramount?
"This report said they had the clear impression that there was a culture within the trust to keep c-sections low. That needs to stop not just at Shrewsbury and Telford, but everywhere throughout the NHS and the biggest mistake in interpreting this report, would be to think that what happened at Shrewsbury and Telford is a one off, it may well not be, and we mustn't assume that it is."
In response Ms Dorries, a former nurse, responded that the problem was "a lack of collegiate working between midwives and doctors" adding: "Every woman should own her birth plan, be in control of what is happening to her during her delivery."
Other reaction to the report included:
Justin Madders, Labour's shadow health minister said: "Sadly this report is not the first of this nature and it's unlikely to be the last. We do need to get ourselves into a place, sooner rather than later where the systemic almost cultural failings become a thing of the past.
"When things go wrong, there is too little candour, too much defensiveness, and a lack of leadership at the top of trusts to take personal responsibility to put right what has gone wrong."
He backed a bid by The Independent to reinstate a national maternity safety training saying: "There is a pressing need to reinstate the NHS maternity safety training fund. That money was vital for safety and does make a big difference to care."
Kim Thomas, the chief executive of the Birth Trauma Association, said: "Once again we have a damning report of failings in care at a maternity unit. Mothers and babies have died as a result of poor team-working, a failure to learn from mistakes, a culture of coverup and an obsession with keeping caesarean rates low. It is time that maternity units throughout the country are properly monitored so that we can see just how widespread these failings are, and to put in place measures that will ensure every woman receives good quality, evidence-based maternity care."
James Titcombe, patient safety campaigner from Baby Lifeline, and father of Joshua Titcombe, who died as a result of poor maternity care in 2008 at Furness General Hospital said: "Many of the themes highlighted today echo those found at Morecambe Bay, including a culture that denied women choice and prioritised reducing intervention rates above the safety of mothers and babies.
"It's crucial that we do not make the mistake of assuming that what happened at Shrewsbury and Telford is another 'one-off'. Despite the progress made since the Morecambe Bay Investigation report was published, many of its specific recommendations have still not been implemented. We must learn from this and ensure today's report results in urgent change and not words alone."
Professor Ted Baker, chief inspector of hospitals at the Care Quality Commission said: "The emerging findings from Donna Ockenden's review make for difficult reading. Limited oversight of risk, insufficient safety training for staff, poor communication with families, and a lack of robust investigation or learning when errors were made. Sadly, these are all themes that have been identified before, but yet again it has taken the repeated persistence of campaigning families and patients to bring them to the fore.
"The continued national focus on the safety of maternity services is welcome – and we are seeing some positive change. However, the progress made does not yet meet the scale of the challenge. There needs to be concerted national action and accelerated efforts to ensure that improvements in safety are achieved with the urgency required. A major factor in this is the need to drive a change in culture that means the voices of staff, patients and their families are listened to and acted on. Without this shift we will not move forward."
Pauline Hull, from Caesarean Birth said: "This review is a hugely important step forward, with mode of birth choice and a dangerously 'typical' aversion to caesarean birth both highlighted. However, I don't agree it is not possible to correlate a culture of keeping caesarean rates low with unnecessary harm. I remain concerned that more widely, there is still not an acknowledgement that changing caesarean birth attitudes is key to improving safety."
Gill Walton, chief executive of the Royal College of Midwives said: "Teams delivering care must be better at working together. I cannot emphasise enough the importance of respectful team working to build a supportive workplace culture. That starts with teams training together, not simply staying in their professional corners.
"Funding for training is precious and must be used for its intended purpose. We fully support the review's recommendation that any externally allocated training funds which have been earmarked for maternity services must be ring-fenced for their intended purpose."
Dr Edward Morris, president of the Royal College of Obstetricians and Gynaecologists, said: "This report makes difficult reading for all of us working in maternity services and should be a watershed moment for the system. Reducing risk needs a holistic approach that targets the specific challenges of fetal monitoring interpretation and strengthens organisational functioning, culture and behaviour."
Both Royal colleges said they were working on new tools to help staff identify problems in labour as well as better training for both midwives and doctors
Register for free to continue reading
Registration is a free and easy way to support our truly independent journalism
By registering, you will also enjoy limited access to Premium articles, exclusive newsletters, commenting, and virtual events with our leading journalists
Already have an account? sign in
Register for free to continue reading
Registration is a free and easy way to support our truly independent journalism
By registering, you will also enjoy limited access to Premium articles, exclusive newsletters, commenting, and virtual events with our leading journalists
Already have an account? sign in
Join our new commenting forum
Join thought-provoking conversations, follow other Independent readers and see their replies