Sickle cell patients are being ignored because they're black, warn campaigners
'Because it doesn't affect the average white person, it's not being discussed as a main topic and no one really cares.' Nadine White talks to those battling to make this illness less misunderstood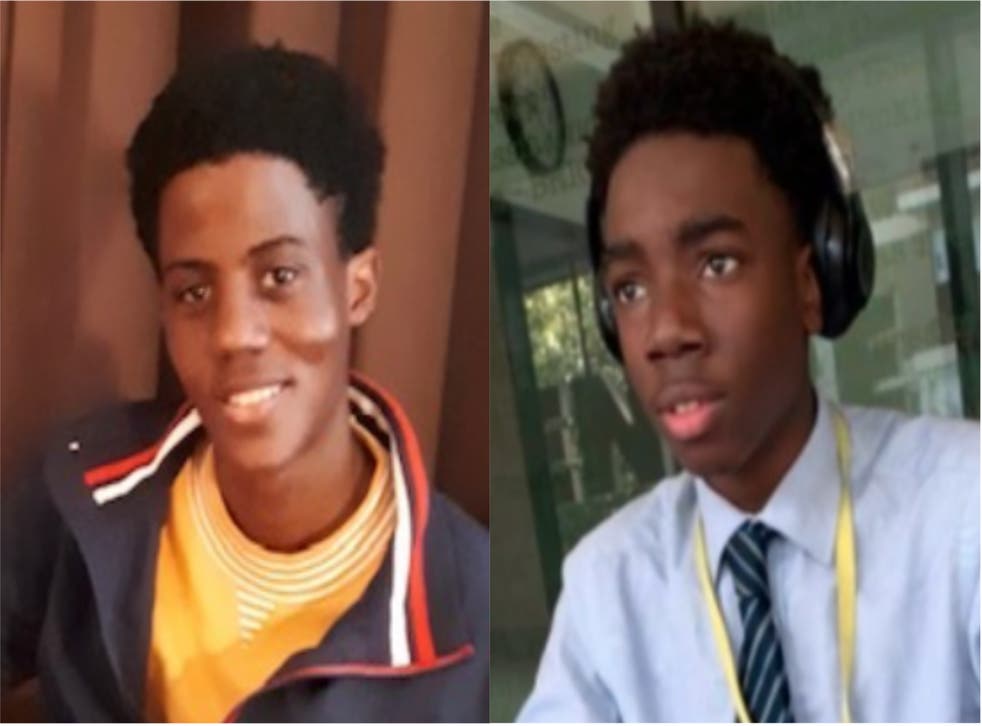 P
ublic services are dismissing sickle cell patients because the illness disproportionately affects Black people, campaigners have warned.
The blood disorder is prevalent among African and Caribbean communities and advocacy groups say this means it remains poorly understood within state institutions, often leading to the needless suffering and even death of those diagnosed.
The issue has gained wider attention following the high-profile cases of two Black men, Richard Okorogheye and Evan Nathan Smith, who lived with the disease and died amid claims their vulnerabilities were overlooked by the NHS and police.
Mr Okorogheye's mother, Evidence Joel, believes his condition was shrugged off by the police when she reported him missing a day after his disappearance on 23 March.
She said officers tried to reassure her the 19-year-old would "find his way to the hospital" in the event of a crisis and took a week to begin searching for the teenager.
"I said, 'No he can't. Do you know when you are in crisis? Do you know what the pain is like?," Ms Joel told The Independent.
Mr Okorogheye's body was discovered in Epping Forest, Essex, on 5 April and the cause of his death is currently unknown.
Meanwhile, an inquest found last week 21-year-old Mr Smith, who rang 999 from his hospital bed while in crisis after being refused oxygen, would not have died if medical staff recognised his symptoms and offered a blood transfusion sooner. He passed away in April 2019 at North Middlesex Hospital in north London.
Barnet Coroner's Court heard nursing staff did not have specific training in managing the disease, despite serving an area with a large Black community.
Sickle cell disease is a group of inherited blood conditions. People living with the disease produce unusually shaped red blood cells, which do not live as long as healthy cells and can block blood vessels.
During what is known as a sickle cell crisis, blood vessels can become blocked by sickle cells, which starves muscles, organs and surrounding tissue of oxygen, causing severe pain that can last for days.
Chris Abdullahi, co-founder of charitable initiative Sound of Sickle, told The Independent it is common for sickle cell patients' painful symptoms to be ignored by healthcare practitioners, mirroring the case of Mr Smith.
He said he has heard similar accounts "well over 100 times" from across the UK.
"Just last week someone else mentioned that they were in hospital and had to battle their nurses for pain medication from opioids to something as simple as ibuprofen," the 27-year-old, who also lives with sickle cell, said.
These experiences serve to further entrench the "massive sense of distrust" in the healthcare system which is evidenced through lower vaccine uptake in Black communities, Mr Abdullahi explained.
A lack of awareness about the disease has led sickle cell patients to often form informal support networks, through which information can be exchanged about the best hospitals at which to maximise the chances of their condition being taken seriously.
"Sickle cell is more prevalent in the minority but because it doesn't affect the average white person, it's not being discussed as a main topic and no one really cares," Mr Abdullahi said.
John James, chief executive of the Sickle Cell Society, told The Independent he spoke to a mother last week who said Mr Smith's case reminded her of an incident in which her own son was ignored when seeking medication for his pain while hospitalised with a crisis.
"Those sorts of stereotypes are part of the unhelpful narratives that are applied. This could happen anywhere in the country and while effective action is not being taken then what remains is people living in sickle cell with remain at risk," Mr James said.
"There needs to be better education, training and awareness of healthcare professionals dealing with people living with sickle cell."
The tragic deaths of Mr Okorogheye and Mr Smith are clear indication that society has "gone backwards" in terms of awareness around the disease, the professor said.
"Accountability is needed across these two institutions – the police and the NHS. All sorts of questions leap to mind but the bottom line is that sickle cell disease has dropped in priority on the national agenda," Professor Dame Elizabeth Anionwu of University of West London told The Independent.
Beverley De-Gale, co-founder of the African Caribbean Leukaemia Trust, told The Independent: "Whilst sickle cell is a disease which predominantly affects the African Caribbean communities, it is clear to us now, more than ever, more work and awareness needs to be done by public services with the support of charities like ACLT, to ensure such a tragedy like the preventable death of Evan Smith never happens again."
There are approximately 15,000 people in the UK who have sickle cell disease, making it the fastest growing genetic disorder in the country. 
Mr Okorogheye's case has been referred to the Independent Office for Police Conduct.
"We will not be commenting further while the IOPC investigation is ongoing," a Met spokesperson said.
Dr Emma Whicher, medical director at North Middlesex University Hospital NHS Trust, said: "We offer our sincere condolences and apologies to Mr Smith's family.
"In 2019, we carried out a thorough internal investigation into Mr Smith's care and treatment and we recognise that this should have been better.
"Since then, we have made a range of improvements, including introducing specialist sickle cell area on one of our wards, providing extra training for staff around the disease as well as ongoing engagement with the local community who this disease disproportionately impacts."
Join our new commenting forum
Join thought-provoking conversations, follow other Independent readers and see their replies