The Independent's journalism is supported by our readers. When you purchase through links on our site, we may earn commission.
Missing out on sleep robs brain cells of ability to repair themselves
'It's like potholes in the road... it is most convenient and efficient to fix them at night, when there is light traffic'
Josh Gabbatiss
Science Correspondent
Tuesday 05 March 2019 17:07 Comments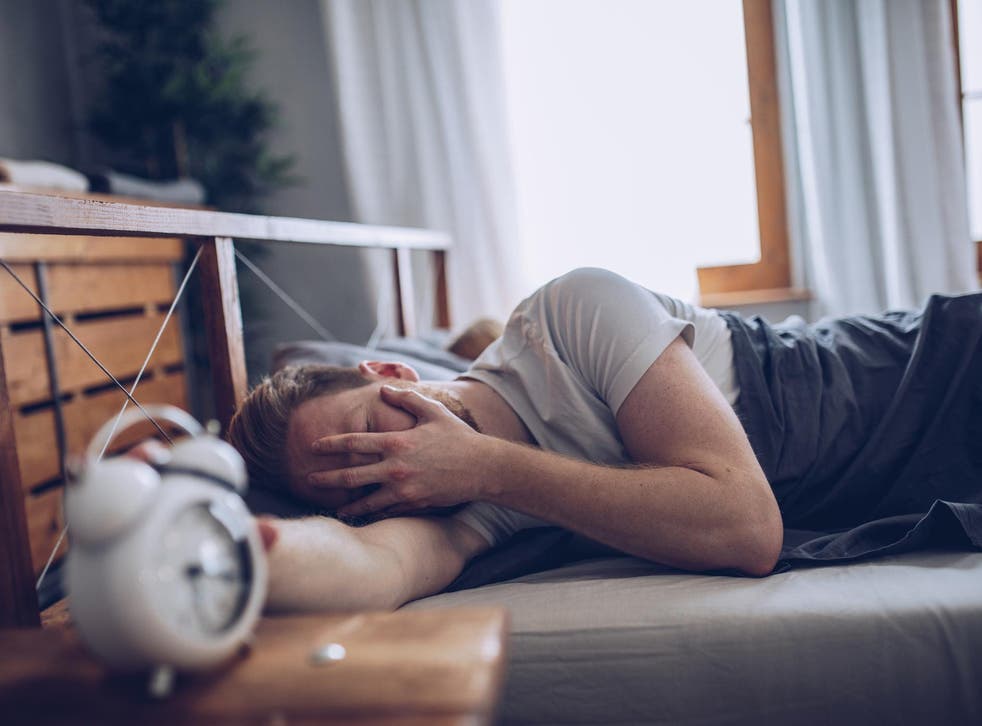 People who do not get enough sleep are robbing their brains of the vital time they need to repair themselves, according to a new study.
While we are awake, our brain cells are slowly accumulating DNA damage that can accumulate to unsafe levels and lead to problems.
However, every night we are granted a reprieve as the machinery of the cells perform vital maintenance work to fix issues that have accumulated during the day.
The new work, which examined brain cells in fish, helps solve the long-standing mystery of why sleep is so crucial that we spend a third of our existence doing it.
All animals with nervous systems, even the simplest creatures like jellyfish and worms, enter sleep-like states at regular intervals.
Science news in pictures

Show all 20
But while sleep deprivation is harmful to cognitive performance and can even be fatal, understanding why rest is necessary at a cellular level has proved elusive to scientists.
To understand this complicated question, Professor Lior Appelbaum of Bar-Ilan University managed to take time-lapsed images of individual neurons in the brains of living zebrafish.
They showed that in a process not seen in other cells, natural repair processes in neurons go into overdrive during sleep, repairing harmful breaks that build up in their genetic code.
Double-strand breaks – when both parts of the DNA's double helix are severed – appear regularly in cells, and can cause them to die or mutate.
Unfortunately, besides obviously harmful things like radiation exposure, normal brain activity can also lead to these breaks as part of natural wear and tear.
Professor Appelbaum called this damage "the price of wakefulness", but said fortunately sleep provides a solution as the cells' maintenance processes kick in.
"It's like potholes in the road," the neurologist explained.
Support free-thinking journalism and attend Independent events
"Roads accumulate wear and tear, especially during daytime rush hours, and it is most convenient and efficient to fix them at night, when there is light traffic."
In their study, published in the journal Nature Communications, the scientists made use of the transparent heads of young zebrafish to provide a window into the tiny processes in their brains.
A powerful microscope revealed the creatures' DNA springing into action at night, and the researchers suggested this movement could serve as the first reliable indicator of sleep that is not based on monitoring animal behaviour.
Though much smaller than humans, the scientists said the processes in the fishes' brains served as a reminder of the restorative function of sleep, even down to a cellular level.
Register for free to continue reading
Registration is a free and easy way to support our truly independent journalism
By registering, you will also enjoy limited access to Premium articles, exclusive newsletters, commenting, and virtual events with our leading journalists
Already have an account? sign in
Join our new commenting forum
Join thought-provoking conversations, follow other Independent readers and see their replies