Social distancing: What is science behind two-metre rule and what are other countries doing?
Reduction could help businesses reopen and allow more children to return to school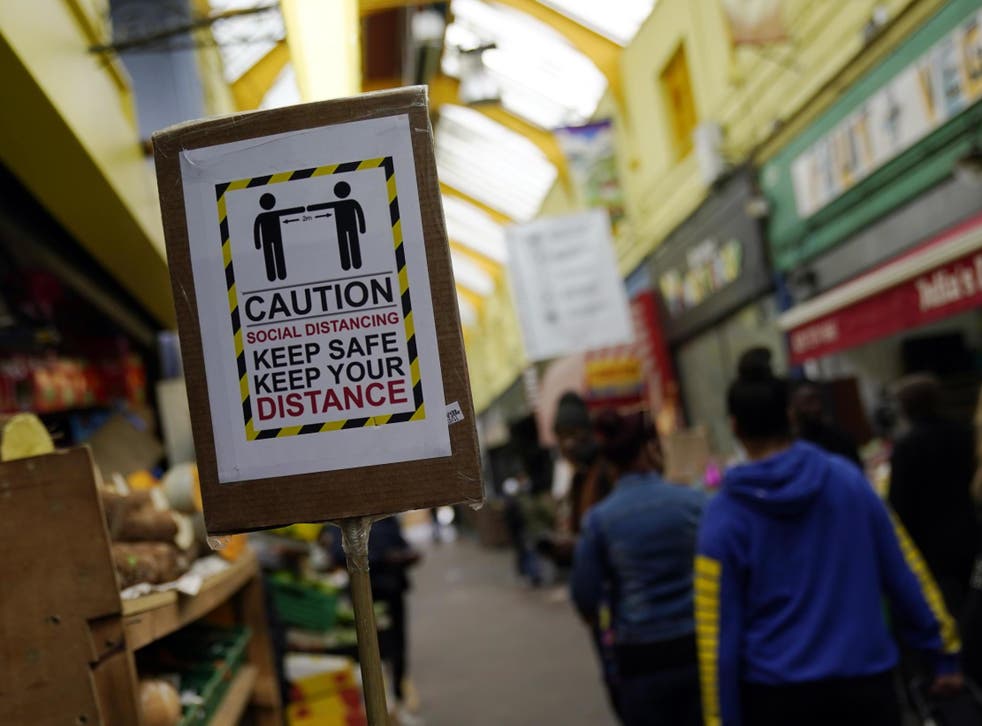 Industry leaders and MPs have called for the two-metre social-distancing restriction to be reduced in order to help pubs and restaurants reopen and allow more children to return to school.
However, a poll found more than half of people wanted the measures to remain as they are, while just under one-quarter (24 per cent) wanted it reduced to one metre.
Boris Johnson has promised to keep the restriction, currently in place for the whole of the UK, under "constant review".
However, the prime minister is reportedly planning to scrap the rule by September at the latest, The Daily Telegraph reported.
But why does the UK have a two metre rule? What is the science behind the measure and how could reducing it help schools to reopen fully and boost the economy?
Why does the UK follow a two-metre social-distancing rule while other countries do not?
While the UK has implemented social-distancing measures recommending people stay two metres apart, some countries such as France, Denmark and Singapore have been following a one-metre restriction. Meanwhile, countries such as Germany and Australia follow a 1.5-metre rule.
The World Health Organisation (WHO) recommends a "minimum" distance of one metre between people of different households in order to avoid transmission of the virus.
Researchers in the Lancet medical journal also endorsed a distance of "one metre or more" on 1 June, adding that "distances of two metres could be more effective"
What is the science behind the rule?
The coronavirus is spread predominantly through coughs, sneezes or when someone speaks, actions which spray small liquid droplets which may contain the virus from their nose or mouth.
However, Sir Patrick Vallance, the UK's chief scientific adviser, said at the daily Downing Street press briefing on Wednesday that the advice was not a hard-and-fast "scientific rule".
In a sign the government could be preparing to announce a change, Sir Patrick said: "It is not a scientific rule – it is a risk-based assessment on when risk reduces.
"And the risks are associated with distance – so the risk falls after two metres – time, what mitigating factors you can put in place, which can include whether you are sitting side-by-side, back-to-back or face-to-face, whether you've got face covering, whether there is ventilation and other measures."
He added: "It is wrong to portray this as a scientific rule that says it is two metres or nothing – that is not what the advice has been and it is not what the advice is now."
Why is the rule under review?
Mr Johnson said he is considering reducing the restriction to allow schools in England to fully reopen by September.
Coronavirus: London on lockdown

Show all 29
Primary schools were encouraged to open to more pupils from 1 June, but many headteachers said such a move would not be possible because of a lack of space for distancing.
Many businesses have also cautioned that keeping the rule would jeopardise their ability to reopen.
Similarly, those working in the hospitality industry have said reducing the distance to one metre would save thousands of jobs.
The move would also help parents return to work once their children have returned to school, especially if they cannot afford childcare.
What have politicians said?
Some Conservative MPs have urged the government to reduce the two-metre rule, arguing it is essential for the economy.
The business secretary, Alok Sharma, has said the restriction is being kept under review and would be amended "when it is safe to do so".
On Tuesday, he told the Commons: "We are taking a cautious view on this. I completely understand why for economic reasons businesses will want to have a look at this two-metre rule."
What does the public think?
Some 58 per cent of the public think social distancing should be kept at two metres while 24 per cent believe it should be reduced to one metre, according to a recent YouGov poll.
Meanwhile, 8 per cent said social distancing should be scrapped altogether.
People over the age of 65 were more likely to favour a change from two metres to one metre, the survey of more than 3,500 Britons found, with younger people erring on the side of caution.
Register for free to continue reading
Registration is a free and easy way to support our truly independent journalism
By registering, you will also enjoy limited access to Premium articles, exclusive newsletters, commenting, and virtual events with our leading journalists
Already have an account? sign in
Register for free to continue reading
Registration is a free and easy way to support our truly independent journalism
By registering, you will also enjoy limited access to Premium articles, exclusive newsletters, commenting, and virtual events with our leading journalists
Already have an account? sign in
Join our new commenting forum
Join thought-provoking conversations, follow other Independent readers and see their replies