Young, fit men who eat a diet of pizza, chips and burgers have much lower sperm count, study finds
'The concern would be that poor diet younger in life will make a change that sticks with you,' says fertility expert Allan Pacey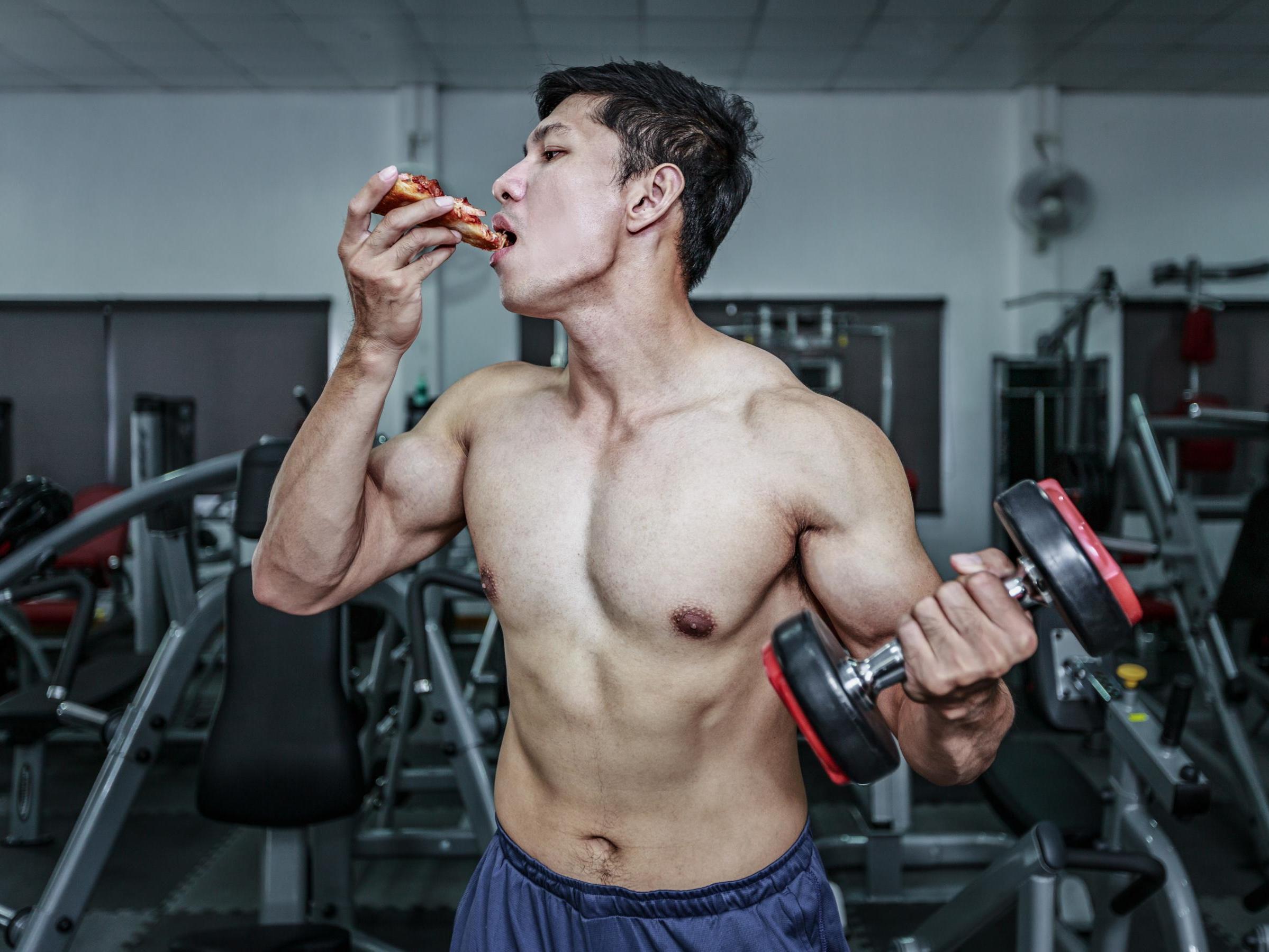 Young, fit men whose diets are made up of pizza, burgers, chips and other processed staples have drastically lower sperm counts than those who eat fresher foods, a study suggests.
A team of US and Danish researchers, led by Harvard University, found men whose diet most closely matched a stereotypical "western diet" had the lowest average sperm counts.
This amounted to an average of 25.6 million sperm per ejaculate fewer than those who ate the least red and processed meat, sugary drinks and starchy carbohydrates.
Despite being at their reproductive peak in some cases, some of the men already had clinically low sperm counts, below the 39 million sperm level, which means they might struggle to conceive naturally.
Ready meals and fast food have made processed and red meat, fat, sugary drinks and simple carbohydrates cheap and convenient cornerstones of the daily diet.
This is driving soaring rates of obesity, and related diseases like diabetes and cancer.
But the latest findings suggest it may also be a major driver in the mounting fertility crisis that has seen average sperm counts in the West crash by 60 per cent since the 1970s.
The study used sperm samples from around 3,000 men, with an average age of 19, undergoing a routine medical exam before joining the Danish armed forces for national service.
It used diet surveys to group the men into four broad categories and found men who ate a "prudent" balanced diet, with plenty of fish, lean meats, fruit and vegetables, had the healthiest total sperm count.
This was followed by vegetarians, whose diets also included soy and eggs, and then men who ate a Scandinavian diet with more processed meats, whole grains, cold fish and dairy.
"It's almost certain that this is down to an effect that those with the better diets are taking in more antioxidants," said fertility expert Professor Allan Pacey of Sheffield University.
"With pizza, chips and red meat we know that the antioxidant stress goes up and that is bad for sperm."
Support free-thinking journalism and attend Independent events
The study is the largest of its kind to examine the impacts of diet in a group of young men who wouldn't otherwise have any cause to check their fertility. While it hasn't yet been published in a peer-reviewed journal, Professor Pacey said the early implications were "powerful".
"The concern would be that poor diet younger in life will make a change that sticks with you," he said.
Sperm have a lifespan of around three months and changing diets could allow sperm production to recover.
However the study also found that men on the Western diet had lower levels of a chemical called inhibin-B which could indicate damage to sperm-producing sertoli cells, which could indicate the effects of a Western diet might be more permanent.
The research is being presented at the European Society of Human Reproduction and Embryology (ESHRE) annual meeting in Vienna, and experts said the findings should be a wake-up call for young men.
"Most men think they're invincible until their first big health event occurs, which is often ... infertility," said ESHRE president Roy Farquharson, from Liverpool Women's Hospital.
He said when men come into the fertility clinic doctors should use the meeting to impress on them the need to make healthy lifestyle changes.
"It's the obvious point of health contact for a man when you say give up the weed, cut down on the alcohol, forget about nicotine for a while.
"Give yourself at least three months to get that out of your system."
Join our commenting forum
Join thought-provoking conversations, follow other Independent readers and see their replies