Hundreds of deaths under review at London NHS hospital where whistleblower was mailed dead animal
Complex heart surgery at St Georges suspended after leaked review found 'dark force' consuming dysfunctional unit put patients at risk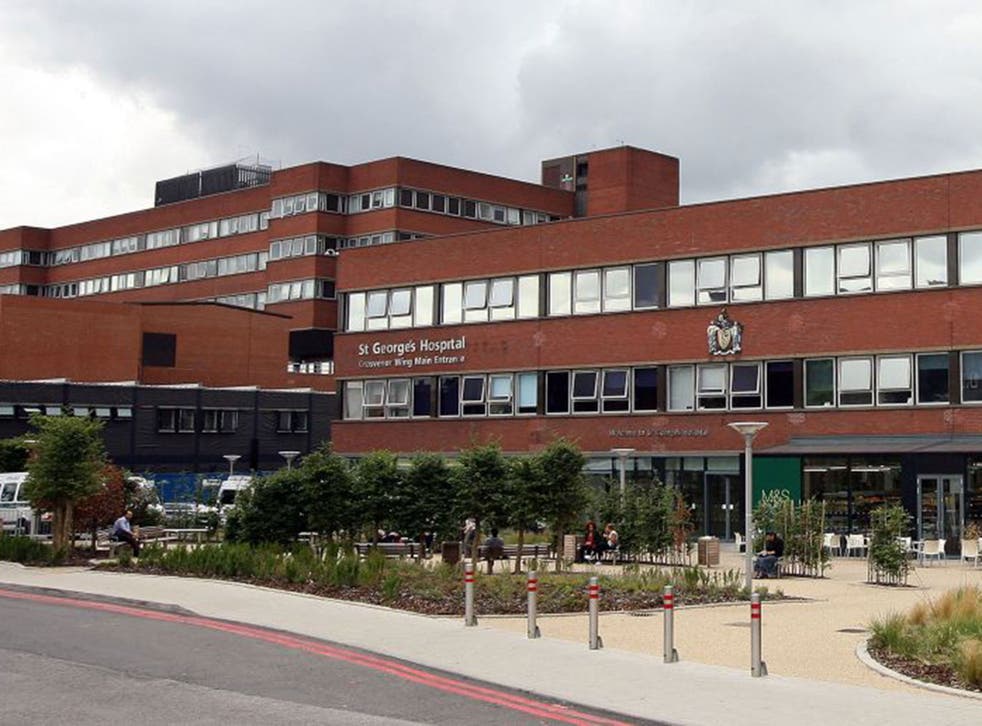 The deaths of up to 250 patients after heart surgery at an NHS hospital wracked with internal staff disputes and quality issues are under review by regulators.
An independent panel has been set up to examine the treatment of every cardiac surgery patient who died between April 2013 and September 2018 at St George's University Hospital Foundation Trust in London.
This does not include other heart-related specialties, and is thought to cover between 200 and 250 patients in all.
The review, commissioned by NHS Improvement, follows the suspension of complex surgery at the hospital, after a leaked report suggested "toxic" feuds between surgeons in the cardiac unit had contributed to higher than average death rates.
More details emerged in a court case last year brought by leading surgeon Professor Marjan Jahangiri who argued she had been suspended by the trust on "the thinnest of grounds" after raising concerns.
Professor Jahangiri, whose suspension was overturned, said there was a culture of bullying at the trust and raised concerns about the performance of her colleagues. She revealed she was later sent a dead animal and decapitated doll in the post.
The current review of patient case notes could take a year to complete and is not prejudging whether poor care led to any of the deaths, according to reports in the Health Service Journal.
The trust said families of cardiac surgery patients who died during the review period will be contacted if the panel identifies "any significant concerns about their care".
Jacqueline Totterdell, chief executive at St George's, said: "It is absolutely essential that patients and their families have full confidence in the care our cardiac surgery team provide – and this review of past deaths will be a key part of that process."
The panel, made up of cardiac surgery, cardiology and anaesthetic consultants, will examine the safety and quality of care that patients who died during or after cardiac surgery at St George's received during the review period.
UK news in pictures

Show all 50
At the time of the first review the hospital had a cardiac surgery death rate of 3.7 per cent – above the national 2 per cent average.
Conversations with 39 employees revealed they were shocked by the death rate, but "most felt that poor performance was inevitable due to the pervading atmosphere".
In December, Care Quality Commission inspectors reported they had found top physicians with "strong" personalities unable to work together effectively.
According to their subsequent report, "consultant surgeons mistrusted each other, as well as cardiologists, anaesthetists and senior leaders".
There was also a culture of "tribalism", one consultant said.
Register for free to continue reading
Registration is a free and easy way to support our truly independent journalism
By registering, you will also enjoy limited access to Premium articles, exclusive newsletters, commenting, and virtual events with our leading journalists
Already have an account? sign in
Register for free to continue reading
Registration is a free and easy way to support our truly independent journalism
By registering, you will also enjoy limited access to Premium articles, exclusive newsletters, commenting, and virtual events with our leading journalists
Already have an account? sign in
Join our new commenting forum
Join thought-provoking conversations, follow other Independent readers and see their replies