Stroke deaths halved in England over ten years, study shows
Improvements in survival offset by 'concerning' rise in stroke rate among under 55s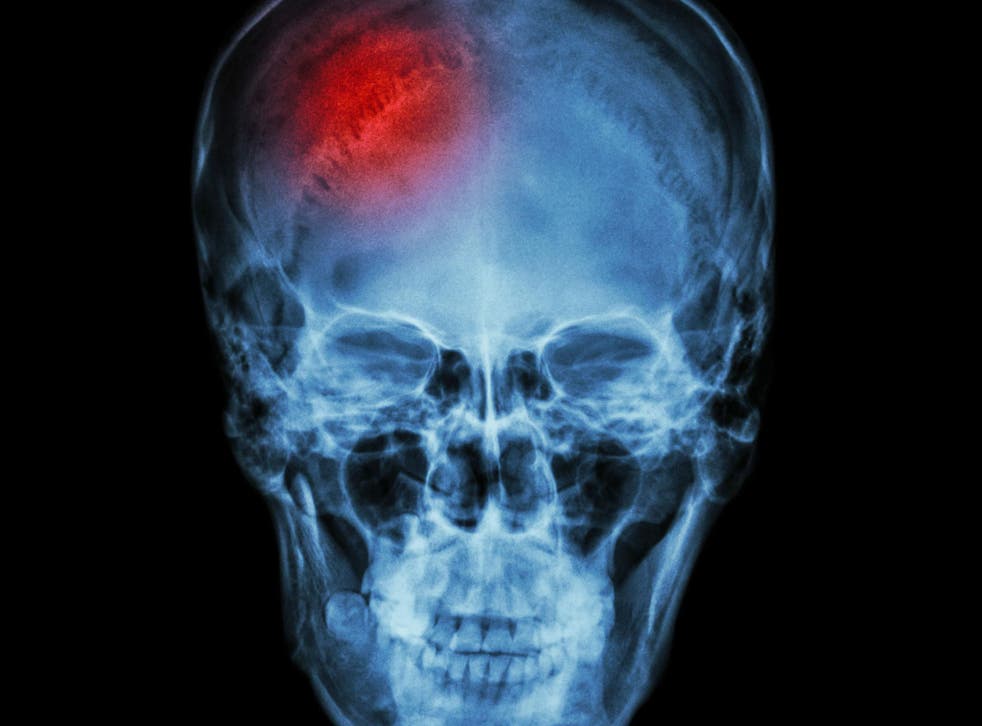 Stroke deaths in England halved in the decade up to 2010 as a result of overhauls which saw more patients taken to specialist centres, a review has found.
There was a 55 per cent drop in the death rates for strokes, caused when the blood supply to parts of the brain is cut off by a clot or bleed, according to the study published in the British Medical Journal (BMJ).
While the number of strokes occurring fell by around 20 per cent, the major driver of was that more people were surviving, the University of Oxford researchers said - however this can be costly.
"Acute and long-term management of such patients is expensive, and the NHS is already spending about 5 per cent of its budget on stroke care," the authors said.
"By focusing on prevention and reducing the occurrence of stroke, major resources can be conserved."
Under the skin – best of the British Heart Foundation 2018 image prize

Show all 10
There was also a concerning 2 per cent rise in the stroke rate among people aged between 35 and 54, the authors said.
"This suggests that stroke prevention needs to be strengthened to reduce the occurrence of stroke in people younger than 55 years."
The researchers analysed data from almost 800,000 adults in England who were admitted to hospital with acute stroke or who died from a stroke between 2001 and 2010.
Death rates from strokes decreased across all age groups across this period, the study found.
In men, overall death rates dropped from 140 per 100,000 people in 2001, to 74 per 100,000 people in 2010.
Meanwhile, in women, they decreased from 128 per 100,000 to 72 per 100,000.
In 2001, 42 per cent of men and 44 per cent of women who suffered a stroke did not survive beyond 30 days, the study found.
By 2010, this figure was 26 per cent in men and 29 per cent in women.
Researchers said they lacked detailed data for a full analysis beyond 2010 but told The Independent the improvements did appear continue to 2016
Patricia Marquis, director of the Royal College of Nursing, said: "This significant reduction in the number of deaths from stroke in just a decade vindicates the NHS's and the Government's decision 12 years ago to revamp stroke care and to centralise services on fewer sites, even though it was initially unpopular with some patients.
"Nurses have a crucial role to play in stroke care, which requires many months of long-term rehabilitation - it's very good news to see that the improvements they and other clinicians fought for have paid off."
Additional reporting by PA
Join our new commenting forum
Join thought-provoking conversations, follow other Independent readers and see their replies