Thousands of stroke patients to benefit from 'game-changing' NHS treatment restoring blood flow to brain
Mechanical thrombectomy to be offered to patients at all 24 specialist centres in England
Katie Forster
Health Correspondent
Tuesday 11 April 2017 08:10 Comments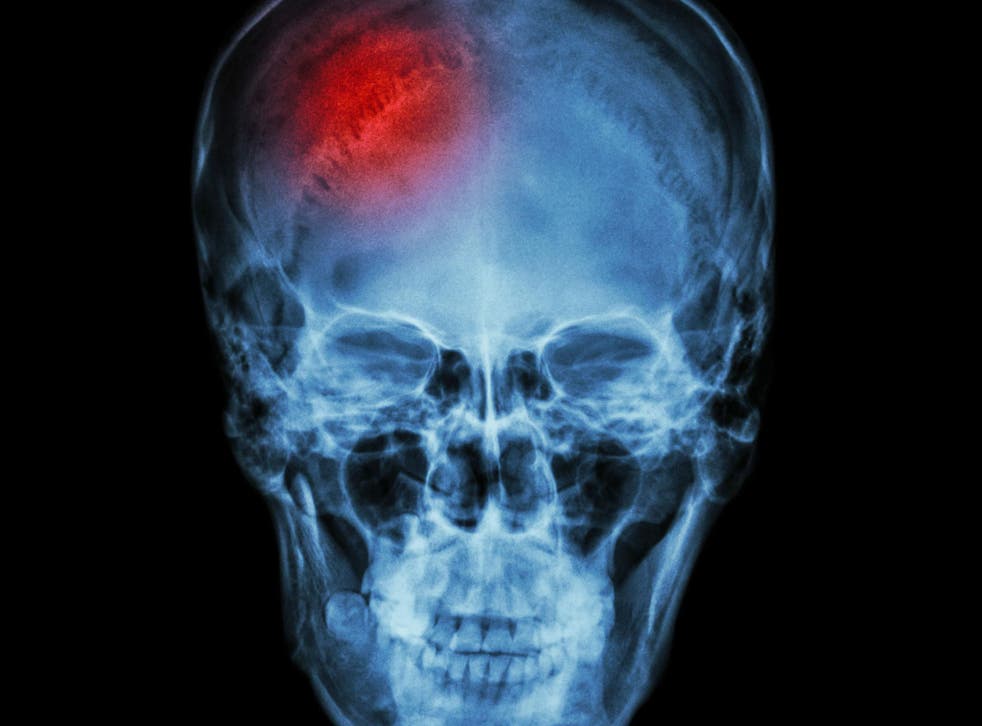 A "game-changing" new treatment that restores blood flow to the brain after a stroke has been approved by the NHS.
Around 8,000 patients a year are set to benefit from the revolutionary procedure, called a mechanical thrombectomy, when it is rolled out to specialist clinics across the country.
The treatment can significantly improve chances of recovery for individuals who suffer a severe form of stroke where blood vessels in the brain become blocked.
During the procedure, a small piece of wire mesh is inserted into a blood vessel, usually in the groin area, and travels through arteries to the brain, where it is used to dislodge and remove the blockage.
Trials have shown that if a patient undergoes the procedure within six hours of symptoms beginning to show, survival rates and quality of life are dramatically improved.
It will now be introduced at all 24 neurology centres in England, having previously only been available at a limited number of hospitals across the country.
"This major national upgrade to stroke services puts the NHS at the leading edge of stroke care internationally," said NHS chief executive Simon Stevens said.
"It's another practical example of the NHS quietly expanding innovative modern care that will really benefit patients, but which tends to be invisible in the public debate about the NHS."
Neuro-prosthesis reconnects brain to muscles to restore functional arm movements to man with complete paralysis
The treatment is due to be phased in from later in 2017, benefiting around 1,000 patients in its first year.
NHS England and Health Education England will then work with trusts to build up the number of centres capable of providing thrombectomy to patients with certain types of acute ischaemic stroke.
The complicated procedure is carried out by a highly trained practitioner called an interventional neuroradiologist.
Juliet Bouverie, chief executive at the Stroke Association, said: "Thrombectomy is a real game changer which can save lives and reduce the chances of someone being severely disabled after a stroke.
"Stroke is the fourth biggest killer in the UK, and a leading cause of disability. Current treatment options are limited and do not always work.
"This decision by NHS England could give thousands of critically ill stroke patients an increased chance of making a better recovery.
"It could mean more stroke survivors living independently in their own homes, returning to work and taking control of their lives again as a result. And this will undoubtedly lower NHS and social care costs for stroke."
St George's University Hospital NHS Foundation Trust in south London was the first hospital in the UK to provide a thrombectomy service around the clock.
The worst jobs for your health

Show all 10
Dr Jeremy Madigan, consultant diagnostic and interventional neuroradiologist at St George's, described the advantages of the procedure.
He said: "At St George's, our patients are benefiting from the thrombectomy service we provide, with an 80 to 90 per cent chance of opening up blocked vessels via this technique, compared to 30 per cent with traditional clot-busting drugs.
"Patients with acute stroke require a range of different interventions, but providing a thrombectomy service - including at all times of the day, as we do at St George's – radically improves the range and mix of interventions available to us as clinicians."
Stroke is estimated to cost the NHS around £3 billion per year, with additional cost to the economy of £4 billion in lost productivity, disability and informal care.
Consultant neuroradiologist Sanjeev Nayak, who pioneered the treatment at the University Hospital of North Midlands NHS Trust, has described the new treatment as "one of the top 10 medical innovations of the last decade".
Additional reporting from Press Association
Register for free to continue reading
Registration is a free and easy way to support our truly independent journalism
By registering, you will also enjoy limited access to Premium articles, exclusive newsletters, commenting, and virtual events with our leading journalists
Already have an account? sign in
Join our new commenting forum
Join thought-provoking conversations, follow other Independent readers and see their replies