Single people allowed to become legal parents of surrogate-born children for first time
Proposed change will apply to new parents, and will also allow existing single parents of surrogate-born children to apply for a parental order to resolve existing 'legal limbo'
Alex Matthews-King
Health Correspondent
Friday 01 December 2017 19:31 Comments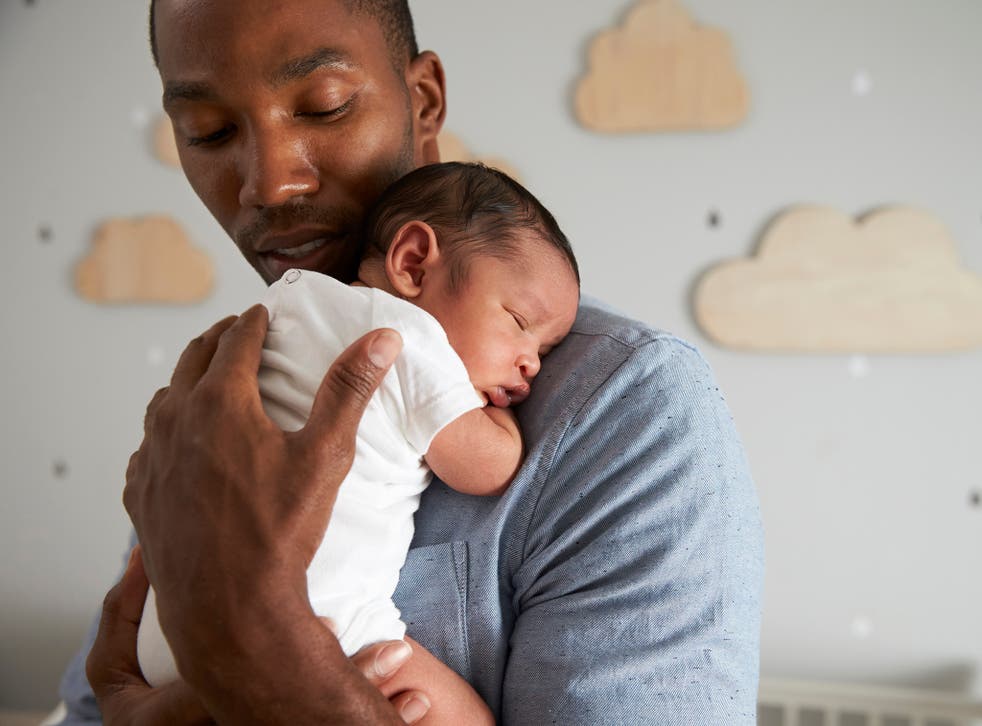 The Government has put forward a change to UK fertility law to allow single parents who have had a child through a surrogate to become full legal parents for the first time.
The proposed change to the Human Fertilisation and Embryology Act (HFEA) 2008 was welcomed by law groups who said it will end the "legal limbo" faced by children born this way.
The HFEA currently only allows couples to be granted a parental order after surrogacy.
These orders result in a new birth certificate, rather than an adoption certificate, being drawn up for the "intended parents".
But today's publication proposing "a remedial order to allow a single person to obtain a parental order following a surrogacy arrangement", will address this if passed by Parliament.
The 2008 HFEA allowed parental orders, which had only been available to heterosexual married couples, to be issued more broadly but single parents were consciously excluded.
"The rationale at the time", according to today's publication, was that single people would go through the more rigorous adoption process to determine if one person could "cope with the demands of bringing up a child".
This was challenged last year in a case brought by fertility law firm NGA Law.
The firm was representing a single father whose application to family court for a parental order, after having a child through a surrogacy arrangement in the US, was rejected.
The challenge led to the Family Court ruling the HFEA legislation was "incompatible" with the European Convention on Human Rights – one of just 20 times that has happened since the Human Rights Act was introduced in 1998.
Surrogate mother gives birth to biological son in rare medical event
Natalie Gamble, fertility lawyer at NGA Law told The Independent that after the ruling the Government is supposed to "propose a remedy" to Parliament within four months.
Although it has taken longer in this case, she said: "It's really, really good news.
"We've got a whole batch of clients, single dads and single mums who – for whatever reasons – needed a surrogate to carry their child and who were desperately waiting for this law change to happen.
"It's really good news for them and their children. We're really glad these children will not be left as legal orphans and will be resolved in the loving families in which they were born."
UK news in pictures

Show all 50
The change will open up a six month window for parents who have previously been denied a parental order, which usually needs to be applied for within six months of birth, to reapply.
"For various reasons it's not straightforward to apply for adoption, there's only been one case where that happened," Ms Gamble said.
"So single parents who had a child through surrogacy have been stuck in this gap where they're living with their child but they're not formally their legal parent, they've got a six month window to resolve this limbo-status".
The order will keep existing requirements that the single parent be biologically related to their surrogate-born child.
The Government's report says: "Surrogacy has an important role to play in our society, helping to create much-wanted families where that might otherwise not be possible. It enables relatives and friends to provide an altruistic gift to people who aren't able to have a child themselves, and can help people to have their own genetically-related children.
"The UK Government recognises the value of this in the 21st century where family structures, attitudes and life-styles are much more diverse."
Register for free to continue reading
Registration is a free and easy way to support our truly independent journalism
By registering, you will also enjoy limited access to Premium articles, exclusive newsletters, commenting, and virtual events with our leading journalists
Already have an account? sign in
Join our new commenting forum
Join thought-provoking conversations, follow other Independent readers and see their replies