Government must raise taxes to plug £3.6bn social care funding shortfall, councils say
Successive governments have kicked care funding 'into long grass' but system is at breaking point after eight years of authority, LGA says
Alex Matthews-King
Health Correspondent
Wednesday 14 November 2018 01:42 Comments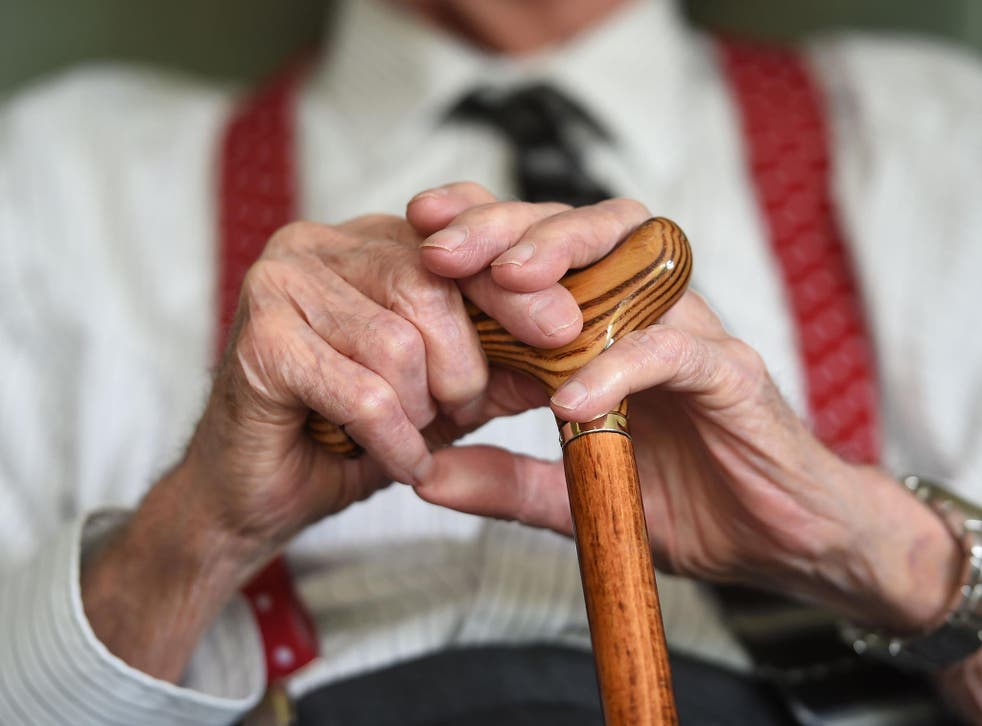 Tax rises are urgently needed to plug a yawning hole in funding the care of the elderly and adults with disabilities and must be put forward by government in its delayed social care green paper, councils have said.
The Local Government Association (LGA) has drawn up its own blueprint for reforming the sector and says that income tax or national insurance increases should be urgently considered.
Successive governments have kicked the issue of funding the rising cost of care in the UK "into the long grass", but after eight years of austerity and cuts to council budgets, the LGA says the issues is at crisis point.
Councils, which are overwhelmingly Tory-controlled, predict an additional £3.6bn will be needed by 2025 just to maintain care at existing levels and warn the workforces is already overstretched and major providers are on the verge of collapse.
"Work to find a long-term funding solution for adult social care has been kicked into the long grass by successive governments for the past two decades and has brought these vital services to breaking point," Cllr Ian Hudspeth, chair of the LGA's Community Wellbeing Board, said.
"The government must use its upcoming green paper to make a serious case for national tax rises, including either increases to income tax and/or national insurance to provide long-term sustainability for the vital social care services that are central to helping people to live fulfilling, independent lives.
"Now is the time for answers."
An LGA-commissioned poll found national insurance increases were the most popular method to raise funds for better care, with 56 per cent supporting the idea and just 18 per cent opposing.
The results, along with submissions from 540 organisations and individuals collected in its social care consultation, are being released at the start of the National Children and Adult Services Conference in Manchester on Wednesday.
Other priorities in the consultation include reversing £600m in cuts to ill-health prevention services, such as smoking cessation and sexual health clinics, and investing in community and primary healthcare.
While the LGA did not put a figure on how much taxes would need to rise, the government at the weekend said it was considering adopting a German-style social insurance system – which taxes 2.5 per cent of the earnings of over-40s.
UK news in pictures

Show all 50
Caroline Abrahams, charity director at Age UK and co-chair of the Care and Support Alliance (CSA), said there was now a "chorus of calls" from care users and the public for a state-backed funding system for care.
"It's time for the government to stop putting its fingers in its ears and listen," she added.
Barbara Keeley MP, Labour's shadow cabinet minister for social care, said: "This is another emphatic reminder of the catastrophic damage dealt by Tory cuts to the budgets of councils who deliver social care and of ministers' inaction in dealing with the escalating care crisis.
"Repeated hammer blows to council budgets have seen £7bn lost from social care funding since 2010, pushing home care providers to the brink."
A Department of Health and Social Care spokesperson said: "We are determined to make social care sustainable for the future. We have set out our principles for social care reform and will publish our proposals in a green paper later this year."
Register for free to continue reading
Registration is a free and easy way to support our truly independent journalism
By registering, you will also enjoy limited access to Premium articles, exclusive newsletters, commenting, and virtual events with our leading journalists
Already have an account? sign in
Join our new commenting forum
Join thought-provoking conversations, follow other Independent readers and see their replies