Government 'wasted' £38.4m on test and trace contract with Dubai-based multinational
Exclusive: Ecolog was reimbursed with taxpayers' money after the decision was made to cancel a preliminary contract – though government has not explained why it dropped arrangement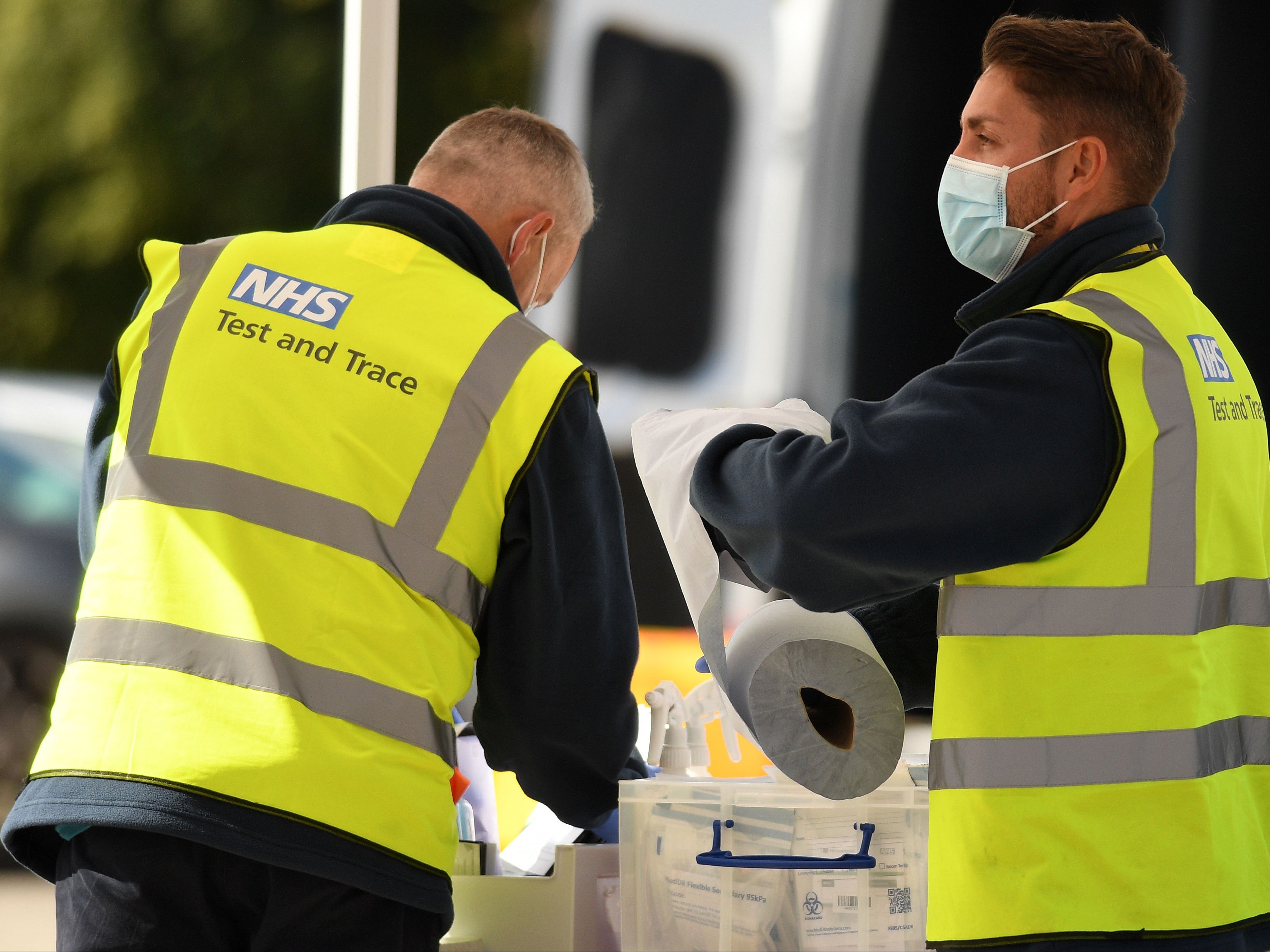 The government has been accused of wasting taxpayers' money after a multinational company headquartered in Dubai was paid £38.4m for a test and trace contract that was dropped soon after it had been awarded.
Ecolog International, which offers supply chain services in a number of industries, was originally approached last summer to help the UK meet its testing targets.
The government issued a letter of intent (LOI) with Ecolog in September 2020, with the company due to provide "laboratory units to provide diagnostic testing for Covid-19 to meet targets for numbers of tests performed".
An LOI is a written agreement under the terms of which a supplier will start to conduct certain work for a buyer – such as a private business or government – before a final contract is signed. 
However, according to an award notice published on 23 April on the government's contracts finder website, the decision was later made to cancel the arrangement – which was formally ended on 24 March – and "reimburse Ecolog for costs incurred".
The company, which provides services in almost 20 countries, was handed £38.4m for equipment that it had already delivered to the UK, laboratory tests that had been "undertaken pending the execution of the contract" and "mobilisation costs".
It is not known whether the £38.4m figure covered the original costs agreed between the two parties on top of the reimbursement fees that were paid out by the government.
An NHS head of procurement, speaking on the condition of anonymity, said he suspected the government made upfront purchases for equipment and services that it didn't later require, some of which were never delivered by Ecolog.
"£38m of taxpayers money was just wasted," he told The Independent. "Sloshed up the wall by very poor programme management and contracting.
"Looks like they gave a letter of intent to Ecolog, to cover upfront purchases which were then not needed. They gave £38m to a company which they then didn't bother using, and at taxpayers' expense."
It is not known which of the services provided by Ecolog were integrated fully into the UK's test and trace system, while the Department of Health and Social Care has refused to explain why it chose not to proceed in negotiating a finalised contract with the company.
It said it cannot provide specific breakdowns of government contracts and costs, for reasons of commercial sensitivity.
Ecolog was awarded the preliminary contract without prior publication of a call for competition, the DHSC said.
It said: "There was undoubtedly a risk to public health and DHSC was reacting to a global emergency that was changing on a daily basis.
"The need for the tests was immediate, with scientific forecasts at the time warning of daily cases of Covid-19 rising to as many as 50,000 per day in the coming weeks."
Throughout the pandemic, many contracts have been awarded without competition, some of which have been handed to companies with links to government ministers, leading to allegations of cronyism.
Critics have asked why such an approach was still being taken, six months into the pandemic, with regard to the procurement of test and trace services.
Labour said it was "another example of outrageous waste from a government that has completely lost a grip of the public finances".
Shadow health minister Justin Madders told The Independent: "This contract was signed more than six months into the pandemic, so the government has no excuse that they didn't know what they were getting into. 
"Ministers need to urgently explain what this contract was for, who authorised it and and why it was cancelled almost straight away."
The NHS procurement source also questioned the government's decision to engage with Ecolog via a letter of intent, which is generally seen as a high-risk mechanism within the procurement industry.
If used properly, an LOI can be a useful solution where two parties are still concluding contract negotiations but certain work or services are required immediately. However, failure to make the terms clear can lead to uncertainty and expose those involved to risk. 
"In the very rare circumstance we need to issue a letter of intent, we always minimise our commercial and delivery risk prior to signing the final agreed contract," the source said.
"I find it extraordinary that the buyers – the government – allowed themselves to be exposed to many millions in costs if the supplier successfully claimed the letter was a binding, contractual commitment."
The DHSC said it is always looking at ways to mitigate financial implications and recuperate any costs for scaling down or not proceeding with contracts.
A spokesperson said: "To fight this global pandemic and save lives we built from scratch the largest network of diagnostic testing facilities in British history. The UK is now established as a testing juggernaut, with over 148 million Covid tests completed so far – more than any other country in Europe.
"In order to tackle the myriad challenges created by this crisis – including ramping up our testing capacity – we drew upon the diverse skills and experience of the public and private sectors. Our focus last year was to build a network of diagnostic testing facilities to support immediate demand.
"It is only sensible that we keep all of our contractual arrangements under continuous review to ensure we have the right system for the long term and proceed with contracts which fit the needs of service. We thank all of those who have made a valuable contribution to the programme so far."
The Independent has approached Ecolog International for comment.
Join our commenting forum
Join thought-provoking conversations, follow other Independent readers and see their replies