Britons and their unborn children at risk due to government inaction over toxic chemicals in everyday use, MPs warn
UK mothers' breast milk has highest concentration of flame retardants in the world, with UN warning babies come 'pre-polluted'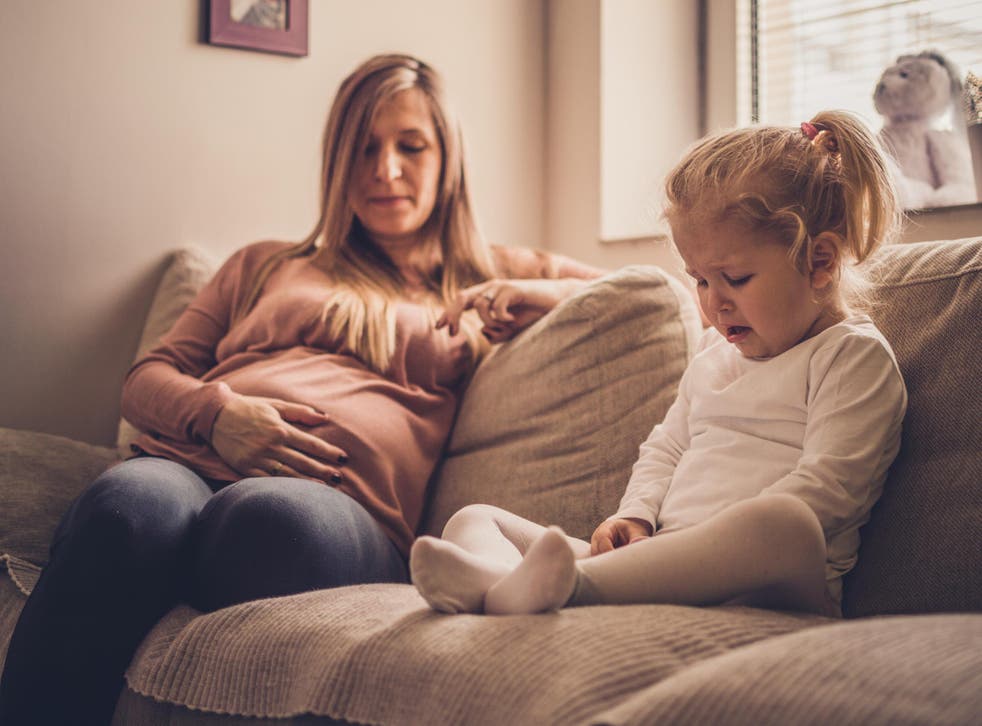 Ministers are ignoring a 'cocktail of toxic chemicals' in furniture, food packaging and children's prams which could harm the health of Britons, even before they're born, MPs have warned.
A damning report by the Commons Environmental Audit Committee has accused the government of "sitting on its hands" and allowing chemicals which may be hazardous to health to enter people's homes.
Flame retardants used in UK upholstery and furniture foams are classed as being of "very high concern" and may be linked to cancers and reproductive issues, the report warns.
Many of these compounds have been subsequently banned over fears of their harmful effects, but their widespread use and ability to build up in the body over time means their effects persist.
"Mums in the UK have some of the world's highest concentrations of flame retardants in their breast milk, some of which have now been banned," committee chairwoman Mary Creagh said: "Most people assume that they aren't at risk from toxic chemicals but the reality is different.
Health news in pictures

Show all 40
"Chemical flame retardants are still being widely used in our furnishings from children's mattresses to sofas.
"The government is sitting on its hands instead of changing regulations to ensure that the most toxic chemicals are taken out of use."
It is calling for urgent action to amend the UK's 1988 Furniture and Furnishings (Fire Safety) Regulations which have led manufactures to deploy chemical flame retardants that are rarely used outside the UK, Ireland and US.
These chemicals have been shown to increase the toxicity of house fires, potentially increasing the deaths from smoke inhalation.
Gareth Simkins, a trained environmental consultant and senior writer of the ENDS Report, gave evidence to the committee that regulations have also failed to reduce fires. Fire deaths have fallen around the world with declining smoking and the rise of smoke alarms, but he says flame retardants can leak into the environment and our bodies even without a fire.
"They're not chemically bound so it can rub off and that's how it gets into dust," Mr Simpkins told The Independent. "Dust in the UK has a greater concentration of flame retardants that anywhere else on Earth".
The government's own Department for Business, Energy and Industrial Strategy (Beis) proposed measures which would have reduced UK flame retardant use by up to 50 per cent.
But despite a consultation concluding in 2016, the ministers have yet to publish a response and the committee is calling for it to be published within a week.
The committee also raised concerns about the "huge number" of chemicals used in plastic and food packaging, "some of which have been identified as harmful to human health and the environment".
They called for a UK-wide ban in the use in "food contact materials" of substances defined as being of high concern by European chemicals regulations.
The 'most beautiful lake in the world' is now littered with trash and toxic chemicals
It warns that "foetuses, children and pregnant women are most at risk" as these chemicals can have a bigger impact at critical stages of brain development.
With recent studies finding traces of banned flame retardants in the umbilical cord blood of newborns, the United Nations special rapporteur on toxic chemicals warned children were now "pre-polluted".
To address this the Committee proposes a biomonitoring programme to establish levels of chemical exposure in the UK population.
Dr Michael Warhurst, executive director of the Chem Trust, said "rapid action" is needed on the issues raised by MPs.
"[The committee] highlight the disturbing reality that poorly-written UK laws are driving the use of hazardous flame retardant chemicals, leading to our bodies and those of our children being polluted by these toxic substances," he added.
A government spokesman said: "The UK's furniture safety requirements are the highest in Europe.
"We are committed to improving environmental outcomes and reducing toxicity but need to do so in a clear, well evidenced way which also improves fire safety.
"We are committed to publishing our response to the review of furniture fire safety regulations before recess to ensure the highest levels of safety are both maintained and improved."
Register for free to continue reading
Registration is a free and easy way to support our truly independent journalism
By registering, you will also enjoy limited access to Premium articles, exclusive newsletters, commenting, and virtual events with our leading journalists
Already have an account? sign in
Register for free to continue reading
Registration is a free and easy way to support our truly independent journalism
By registering, you will also enjoy limited access to Premium articles, exclusive newsletters, commenting, and virtual events with our leading journalists
Already have an account? sign in
Join our new commenting forum
Join thought-provoking conversations, follow other Independent readers and see their replies