Smartphones can help homeless and addicted patients complete TB treatment
Exclusive: Patients were more likely to complete treatment which cost less than current methods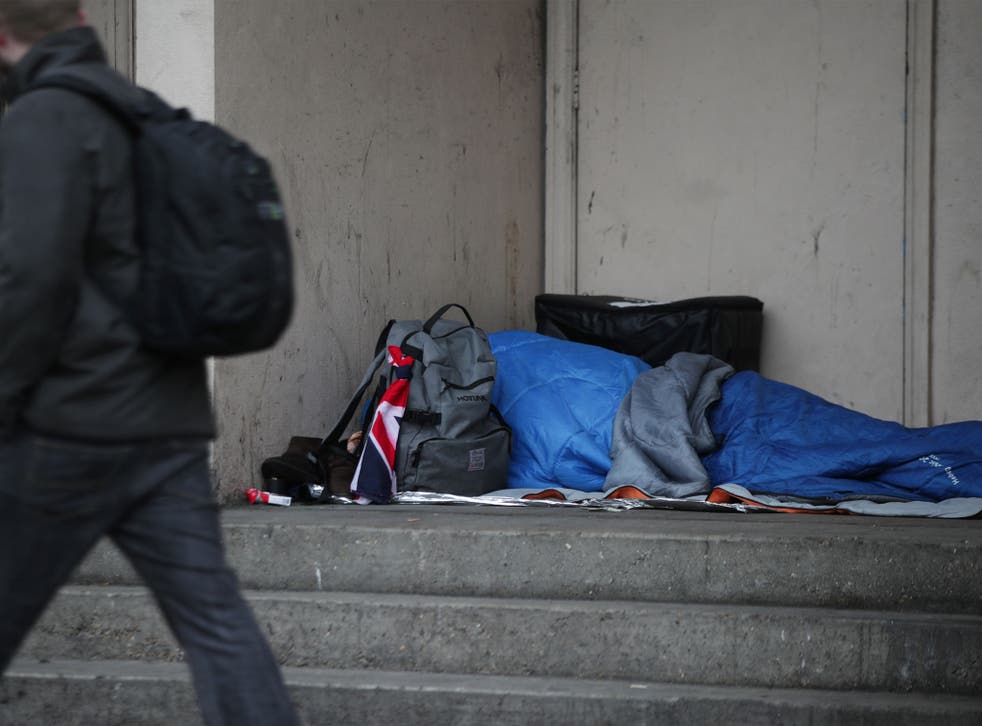 Monitoring patients taking anti-tuberculosis drugs using a smartphone video could improve treatment and cut NHS costs by two-thirds, according to new research.
In the UK there are more than 5,000 cases Tuberculosis (TB) every year, with homeless people and those with drug addictions most likely to be affected.
Researchers found that with these groups, who struggle to maintain the six-month treatment course, providing a phone and data plan for video monitoring significantly improved their adherence to it.
Even factoring in the expense of the phones, it also found that the average cost of a six month course of treatment was £1,645 per patient compared to £5,700 for conventional monitoring.
Because TB is highly infectious and increasingly becoming resistant to antibiotic drug treatment, the World Health Organisation recommends that all medication be taken under medical observation.
Treatment in the UK has not changed since the 1990s according to Professor Andrew Hayward of University College London's Institute of Epidemiology and Healthcare.
The professor, who led the research which will be presented at the British Thoracic Society's Winter Meeting this week, told The Independent: "You have to take medication almost daily for a six month period and sometimes there are side effects, so when people start to feel better it's easy to forget to take those pills.
"So this new method supports the patient, but it's because of the public health implications of tuberculosis, which if left untreated, can spread to a lot of people and, if poorly treated, can develop drug resistance, that we require observation."
He added that TB is a much bigger problem in developing countries, like India, but with smartphones becoming ubiquitous this intervention could improve treatment in poor or remote areas. The disease was responsible for 1.5 million deaths worldwide last year.
Shelter - Homeless this Christmas

Show all 8
In England observed treatment is reserved for higher risk patients less likely to keep on top of the medication schedule, such as those living on the streets, or people who have mental health or addiction issues.
This equates to around 1,500 of the 5,600 TB cases reported in the UK each year, although half that receive treatment.
This study worked with 226 TB patients from this higher risk group, 58 per cent of whom had a history of homelessness, mental health issues, imprisonment or addiction. It compared video observed and in-person treatment.
The smartphone group filmed themselves taking their medications, sending the video clip to the team through a specially designed app which could also send them reminders and encouragement.
Where patients missed treatment they would be contacted by the team.
Professor Hayward said the only criteria for participants was being able to charge a phone – which some homeless participants were able to do at day centres.
More than seven out of 10 people in the smartphone group hit 80 per cent of their scheduled treatments, compared to less than half in the directly observed group. They also maintained their treatment for longer.
"We were still getting very good results homeless patients and patients who were drug users," Professor Hayward said.
"Some people will have had phones, but many didn't and even if they did they might not have had a data plan that would be able to submit video. Our view was that, given this is so much cheaper than arranging for a face-to-face visits, the cost of the phones and the data plans are a relatively minimal thing.
"We were buying quite cheap android phones, in the region of £50 or £60, so even if they don't return them it doesn't affect the cost-effectiveness substantially."
Independent academics said the improvements to adherence are "critical in the care of patients with TB".
Professor Katherine Fielding, director of the TB Centre at The London School of Hygiene & Tropical Medicine, told The Independent: "It is impressive that 70 per cent of patients in the video observed treatment arm of the study had favourable outcomes compared with 31 per cent of those in the directly observed treatment arm."
However she said not "this observation method would not suit all patients".
Join our new commenting forum
Join thought-provoking conversations, follow other Independent readers and see their replies