High earning lawyers, doctors and city professionals are UK's most frequent drinkers, official statistics show
Middle-aged adults the heaviest drinkers, but teetotalism on the rise among 16 to 44 year olds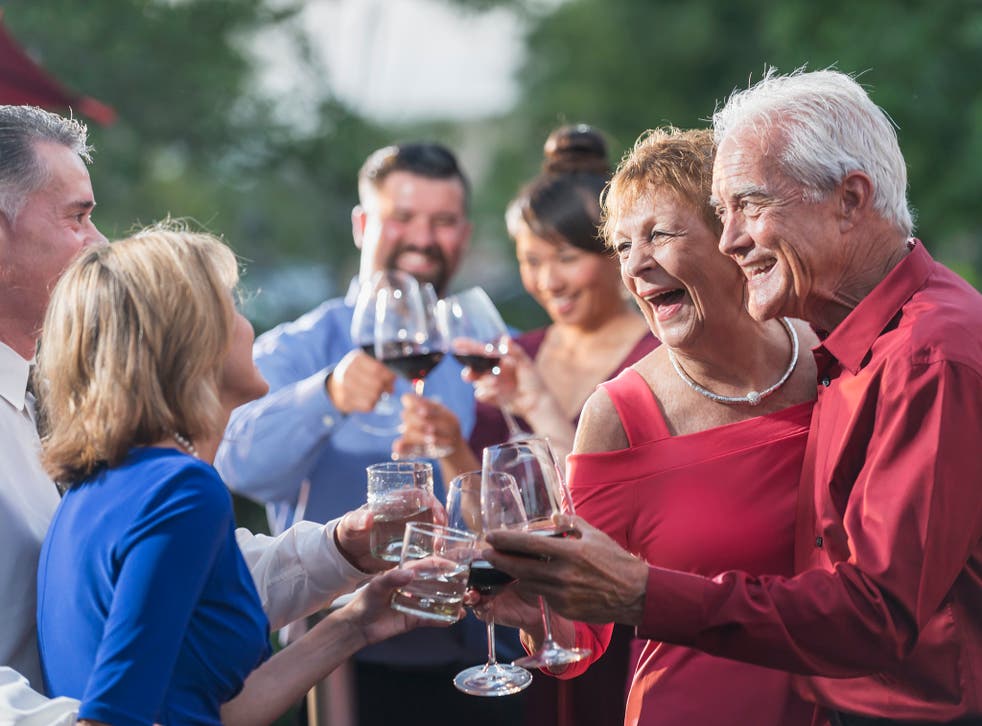 City workers, doctors, lawyers and other higher earning professionals are more likely to be regular drinkers than less well-off adults, new figures from the Office of National Statistics have found.
Data on the extent and harms of of Britain's drinking habits showed a divide between different earners, and across age groups.
Experts were particularly concerned that hazardous drinking in older people is "likely to grow out of control" unless government's step in.
It comes as Scotland introduces a 50p minimum price per unit on all alcoholic drinks as an effort to deter harmful drinking, particularly of strong, cheap drinks like cider.
Among adults earning more than £40,000 a year, 79 per cent said they had drunk alcohol in the past week, compared to 57 per cent of those earning £15,000 to £19,999 a year.
The ONS said socioeconomic factors remain a major determiner of British drinking habits. In total 51 per cent of people in manual jobs such as labourers, bar staff and care workers said they drank in the past week compared to 70 per cent of professionals, which also included architects and teachers.
The report also found that, across the UK, those aged 55 to 64 are the most likely to be drinking heavily and posing the greatest risk to their health.
Alcoholic drinks: a less calorific alternative

Show all 8
However, the 16 to 24 age group were among the most the most likely to be non-drinkers – with 25 per cent saying they're teetotal.
Over-75s had highest proportion of non-drinkers, at 27 per cent – but this proportion has fallen in recent years.
The report, by ONS and NHS Digital also showed the impact drinking has on public services.
There were 337,000 hospital admissions due to alcohol related diseases or injuries in 2016/17, a one per cent decrease on the previous year. The number of deaths attributable to alcohol has increased by 11 per cent in a decade, with 5,507 in 2016/17.
There were also 240 road deaths in Britain where one or both drivers were over the drink drive limit, accounting for 13 per cent of all road deaths.
Campaigners said more than 1,000 people may die in the next five years in England unless it follows Scotland's move and adopts tough pricing measures on cheap alcohol.
Dr Tony Rao, co-chair of the Royal College of Psychiatrists's substance abuse in older people group, said: "While alcohol abuse appears to have improved over the last two years, the general trend is still that hazardous drinking among those aged 45+ has increased since 2005. We remain ill-equipped to meet a burgeoning problem and need to examine particularly why more older people are drinking.
"This is a problem that is likely to grow out of control unless we address the affordability and availability of alcohol. Scotland are leading by example today with the introduction of minimum unit pricing, but it's about time we did the same. It is also imperative we work on the detection and specialist treatment of older people with higher risk drinking and dependence."
Register for free to continue reading
Registration is a free and easy way to support our truly independent journalism
By registering, you will also enjoy limited access to Premium articles, exclusive newsletters, commenting, and virtual events with our leading journalists
Already have an account? sign in
Register for free to continue reading
Registration is a free and easy way to support our truly independent journalism
By registering, you will also enjoy limited access to Premium articles, exclusive newsletters, commenting, and virtual events with our leading journalists
Already have an account? sign in
Join our new commenting forum
Join thought-provoking conversations, follow other Independent readers and see their replies