UK schoolchildren attempting suicide to qualify for mental health treatment, say charities and teachers
Third of NHS children's mental health services are facing cuts or closure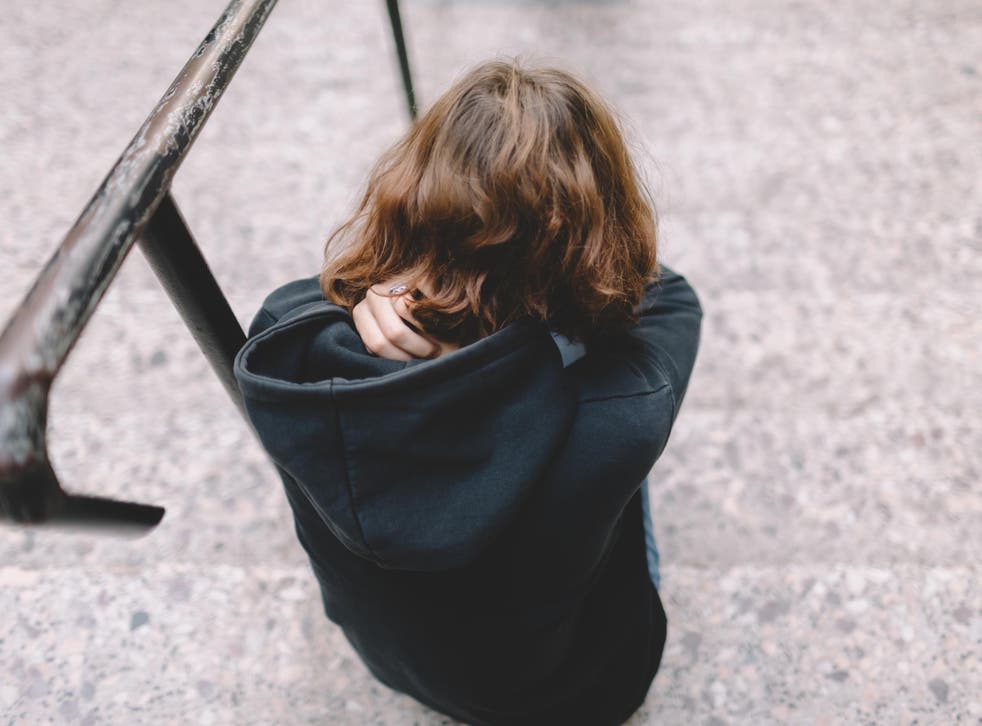 Teenagers with mental health problems are attempting suicide because it is so difficult to access specialist mental health services for young people, headteachers and charities have claimed.
Around a quarter of children referred to the NHS for mental health treatment are being turned away, often because their condition is not considered serious enough, according to research by the Education Policy Institute (EPI).
High thresholds set by services are encouraging young people to risk their lives as they "feel they're not taken as seriously by [mental health services] as they might be," reported Tes.
One headteacher told the magazine three pupils in her school had appeared to make suicide attempts so they would be seen by medical professionals working in children and adolescent mental health services (Camhs).
The warning comes after it was revealed a third of NHS children's mental health services are facing cuts or closure.
In a survey of more than 3,000 NHS counsellors, therapists and psychoanalysts, 84 per cent said it has become more difficult for children to access the help they need, with children now required to have more severe levels of illness in order to get help.
More than two thirds – 67 per cent – warned waiting times had increased over the last five years and 33 per cent said their workplace was facing downsizing or closure.
Andrew Flintoff: Mental health can be a struggle but is not a stigma
Teen suicide prevention charity Papyrus told Tes its helpline advisers often heard from students who felt a suicide attempt was necessary to be seen by Camhs.
"Sometimes young people who feel that they're not taken as seriously by Camhs as they might be – they feel that they're expressing how they feel, and that's not being picked up enough. So they will escalate their behaviours," said Heather Dickinson, the charity's helpline manager.
The EPI, formerly known as Centre Forum, found in a report released last year that 23 per cent of children referred to specialist mental health services by concerned GPs, teachers and parents – a slight increase since 2011-12, the earliest year with comparative data.
Children were often turned away "because their condition was not considered serious enough, or not considered suitable for specialist mental health treatment," it said.
Between 2010 and 2015, NHS spending on children's mental health services fell by nearly £50m, or more than six per cent in real terms, according to official figures.
Theresa May has promised to rectify the "injustice" faced by people with mental illness by fighting workplace discrimination and making sure mental health conditions are treated with as much seriousness as physical complaints.
However, the Conservative manifesto does not pledge any extra funding for mental health services – despite doctors and campaigners warning services for children are in crisis.
Natasha Devon, the government's former mental health tsar, told The Independent she visits three schools a week around the UK to talk about mental health issues.
Sow Ay illustrations on mental health

Show all 18
"During the past seven years the funds for Camhs have been slashed to the tube of 85 million pounds," she said.
"Whilst schools are getting better at prevention, these cuts have left a significant swathe of children who do not meet the ever-increasing Camhs thresholds, yet have needs over and above what their school can provide, with no access to help.
"This has led to a situation where young people undertake dangerous behaviours and even attempt suicide knowing this is the only way to get the professional services they need."

Join our new commenting forum
Join thought-provoking conversations, follow other Independent readers and see their replies