E-cigarette vapour could damage key blood vessels linked to heart disease, study warns
Researchers found just one vaping episode increased heart rate and caused arteries to stiffen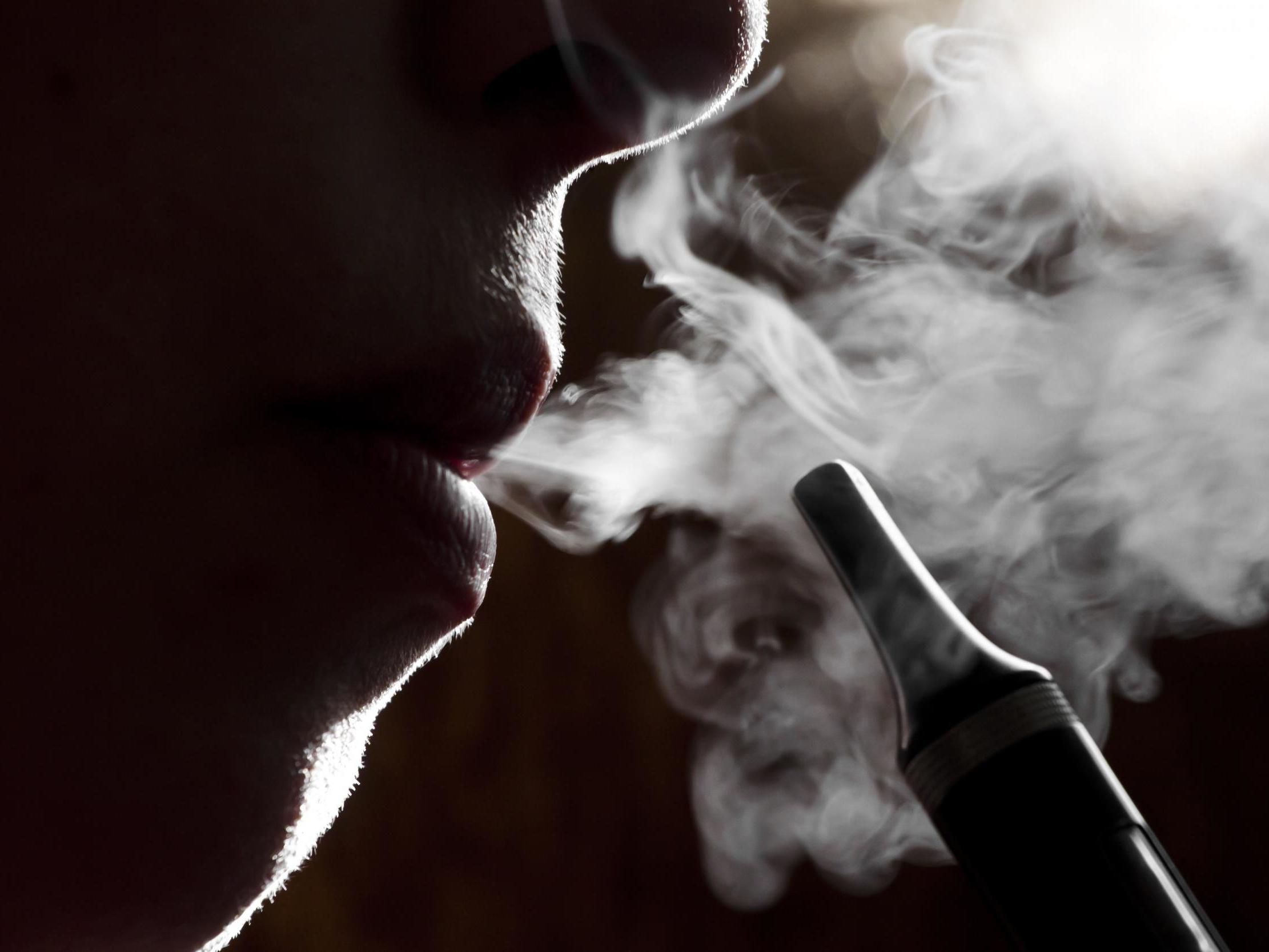 Cardiologists have issued a warning about the dangers of e-cigarettes, after research suggested vaping could damage key blood vessels.
A new study, published in the European Heart Journal today, examined the effects on 20 healthy smokers before and after they vaped an e-cigarette.
It looked at blood flow in the brachial artery in the upper arm and measured how stiff the artery became.
The research found that a single vaping episode increased the subjects' heart rates and caused the arteries to stiffen, while the inner lining of the arteries – the endothelium – also stopped working properly.
The endothelium is responsible for maintaining the contraction of blood vessels as well as regulating inflammation and blood clotting. It has been linked with heart disease.
Smoking ads throughout the years
Show all 18
Professor Thomas Munzel, from the department of cardiology at the University Medical Centre in Mainz, Germany, said he believed e-cigarettes were especially dangerous for young people who were taking up the habit and argued that countries should consider banning them.
"We cannot allow an entire generation to become addicted to nicotine," he said.
However, other experts not involved in the research pointed out it was impossible to draw wider conclusions and that vaping remained a better alternative to tobacco.
Professor John Britton, a consultant in respiratory medicine at the University of Nottingham, said: "Electronic cigarettes are not safe, they are simply likely to be far less damaging than tobacco cigarettes. This paper adds evidence on e-cigarette safety but does not address their harm relative to smoking. It's that relative harm that matters – and that's why every smoker who switches from smoking to vaping will be much better off, and this study does not change that fact."
This latest warning about the potential dangers of vaping follows news of teenager Ewan Fisher who blames vaping for almost killing him.
The 16-year-old took it up in an effort to quit smoking, but after he started coughing and choking in his sleep he was rushed to A&E at Queen's Medical Centre in Nottingham and was put on life-support in intensive care.
He ended up being attached to an artificial lung, or ECMO (extra-corporeal membrane oxygenation machine).
While his doctors blamed vaping for triggering a severe immune response, experts said this was likely a very rare complication.
Nick Hopkinson, medical director of the British Lung Foundation and reader in respiratory medicine, said: "In Britain, 3.6 million people vape and youth use remains low. If this was a common problem or a significant risk we would expect many more cases.
He added: "This case seems more likely to relate to an individual being allergic rather than a particularly toxic chemical in e-cigarette vapour."
Join our commenting forum
Join thought-provoking conversations, follow other Independent readers and see their replies