E-cigarette flavourings may pose health risk, scientists warn as they call for tougher testing
Study in mice confirms cigarette smoke more harmful but suggests vape flavourings are not harmless and need stricter regulations
Alex Matthews-King
Health Correspondent
Thursday 11 October 2018 14:31 Comments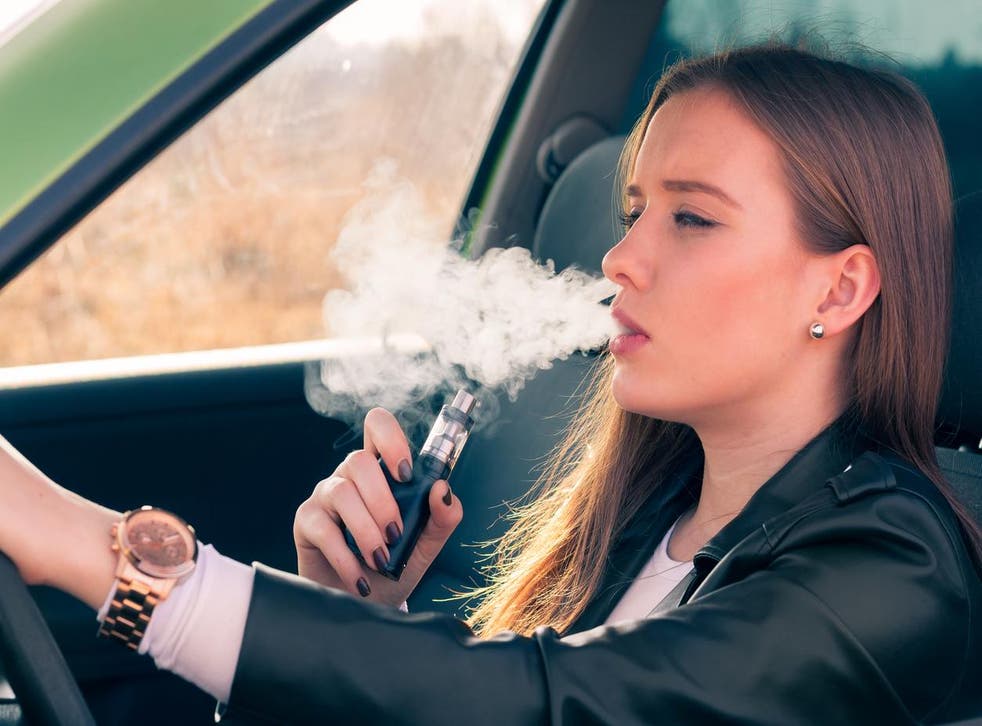 Common e-cigarette flavourings have the potential to cause harm, according to a new study that calls for much more stringent safety testing as smoking alternatives' popularity booms.
Greek researchers looking at common ingredients in e-cigarette liquids found that mice exposed to tobacco flavouring in the vapour produced higher levels of potentially harmful molecules and inflammation than in mice exposed to traditional cigarettes.
Long-term inflammation of the lungs is linked to the development of respiratory conditions including COPD, emphysema and certain cancers.
The study, published in the American Journal of Physiology, compared various e-cigarette additives with conventional tobacco cigarette smoke.
Its findings appear to support that e-cigarettes are safer than conventional tobacco products, as only mice exposed to tobacco smoke showed measurable declines in respiratory function in the longer-term tests.
However the authors, from the University of Athens, suggest their findings mean that vaping is not entirely harmless and that lax regulations and testing on ingredients in vaping liquids should be toughened up.
The authors write: "The observed detrimental effects in the lung upon [e-cigarette] vapour exposure in animal models highlight the need for further investigation of safety and toxicity of these rapidly expanding devices worldwide."
For the tests, they exposed groups of mice to either cigarette smoke or vapours containing propylene glycol – a common base ingredient in e-liquids – with added vegetable glycerol, nicotine, or nicotine and tobacco flavouring.
All the vapour-exposed mice showed increases in inflammation, mucus production and changes to their lung function – though these were short-lived in the mice just receiving propylene glycol and vegetable glycerol.
It also notes that levels of oxidative stress, where free radical molecules are overproduced, and can build up and damage the function of healthy cells and DNA, were higher in the vapour groups than the cigarette group.
Science news in pictures

Show all 20
However, the mice exposed to the tobacco flavouring also showed increased levels of two inflammation-causing protein molecules, suggesting this component may pose an additional health risk.
Virtually all health experts agree that vaping is significantly safer than smoking conventional cigarettes.
While small studies have suggested an inflammation increase, the long-term health risks of this are less clear, particularly in humans, while the effects of cancer-causing chemicals in tobacco are now well established.
Register for free to continue reading
Registration is a free and easy way to support our truly independent journalism
By registering, you will also enjoy limited access to Premium articles, exclusive newsletters, commenting, and virtual events with our leading journalists
Already have an account? sign in
Join our new commenting forum
Join thought-provoking conversations, follow other Independent readers and see their replies