Wet wipes are contributing to childhood food allergies, finds study
Modern parents' failure to wash off soapy residues removes skin barrier and increases chances of allergy-causing substances being absorbed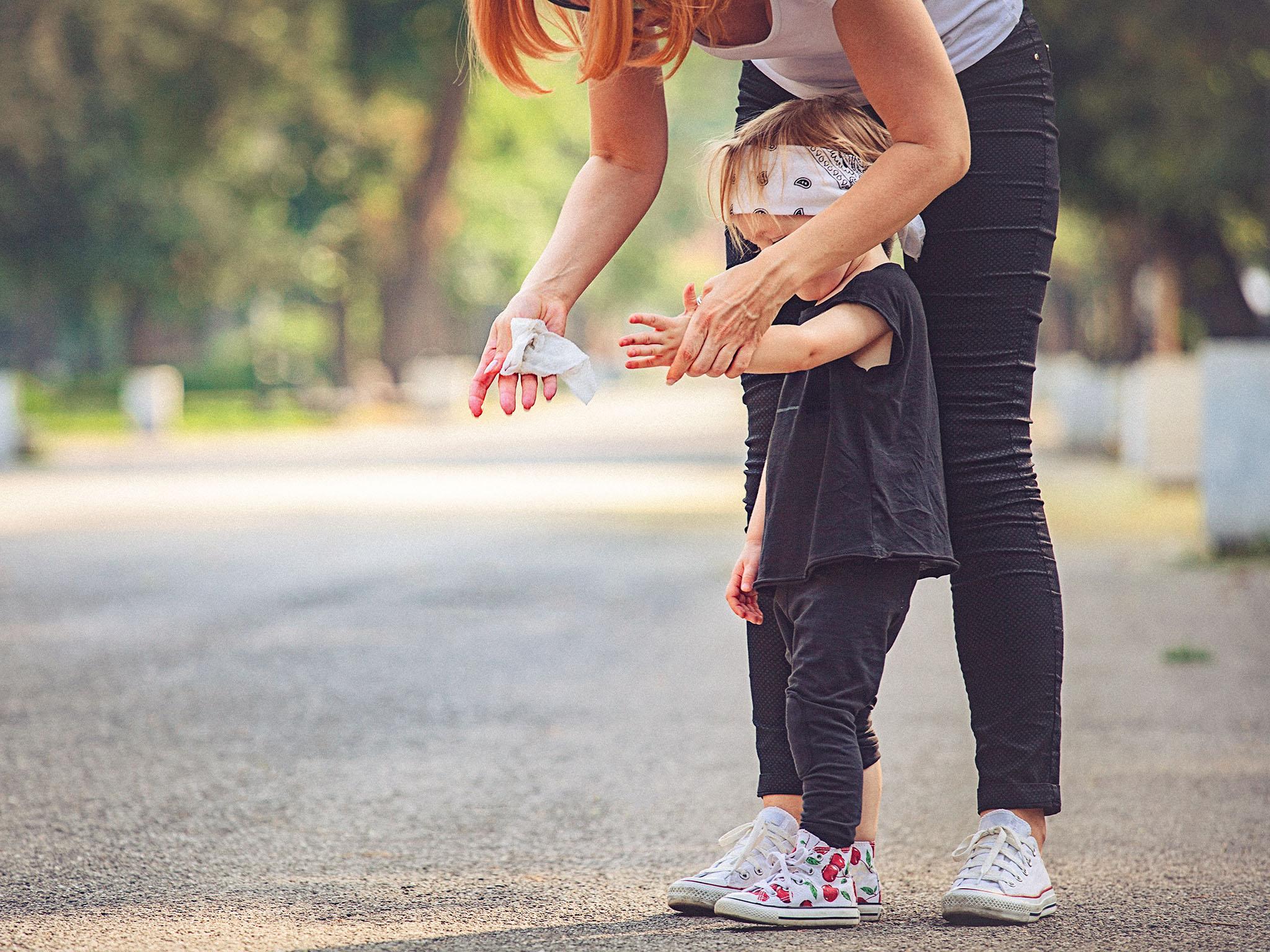 Wet wipes could be putting babies at risk of allergic reactions by creating a breach in the skin's natural protective coat that makes it more sensitive to unusual chemicals, a study has found.
US researchers hailed a "major advance in our allergy understanding" after showing they can develop after repeat skin contact in an area where soaps have stripped the natural oils from the skin.
If wet wipe residues are not rinsed off, babies are then vulnerable to absorb allergy-causing chemicals when they're picked up or touched, the authors said.
This is particularly true for children who already have a genetic predisposition for developing allergies that are also linked with conditions like eczema, which affects a third of childhood allergy sufferers.
The findings go some way in explaining how food allergies, an extreme immune response to harmless substances, start and why allergy rates have increased nearly 20 per cent in countries like the US in the past 20 years.
"This is a recipe for developing a food allergy," said the study's lead author, Joan Cook-Mills, a professor of allergy-immunology at Northwestern University.
"It's a major advance in our understanding of how a food allergy starts early in life."
Health news in pictures
Show all 40
Eczema is caused by when genetic mutations disrupt some of the proteins embedded in the skin that create the barrier effect.
But in a test in baby mice with these eczema mutations, exposure to peanuts alone wasn't enough to cause an allergy in later life.
After reading about studies where drugs were delivered through the skin using soap to break down the barrier, Professor Cook-Mills said: "I thought, 'oh my gosh! That's infant wipes!'".
Repeating the experiment, the team first applied sodium lauryl sulphate, a common soap also found in wet wipes, to the mice's skin before exposing them to common food and other allergens.
They were given three or four skin exposures in a two-week period, and were then given egg or peanut to eat. The researchers found the mice developed a rash at the skin exposure site, as well as having allergic reactions and body-wide anaphylaxis – the shock response in serious allergies.
The wet wipe effect could be similar to the skin barrier breakdown with a mild rash or bad eczema, and Professor Cook-Mills said parents should go back to older ways of washing infants.
"Reduce baby's skin exposure to the food allergens by washing your hands before handling the baby and limit use of infant wipes that leave soap on the skin.
"Rinse soap off with water like we used to do years ago."
Join our commenting forum
Join thought-provoking conversations, follow other Independent readers and see their replies