Whorlton Hall: Care regulator 'was wrong' to bury whistleblower's report into failings at hospital where patients were abused
Claims by Whorlton Hall whistleblowing inspector should have been listened to by care watchdog bosses, says independent investigation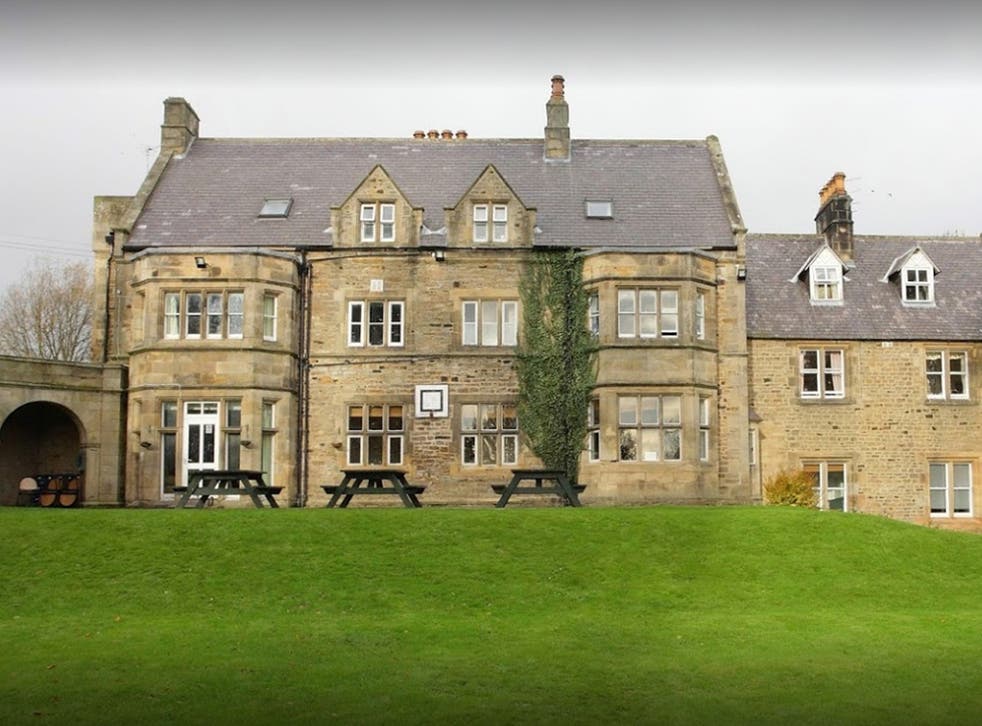 The care watchdog missed multiple opportunities to identify abuse of patients at a privately run hospital and did not act on the concerns of its own members, an independent review has found.
Bosses at the Care Quality Commission (CQC) have been criticised in an independent report by David Noble into why the regulator buried a critical report into Whorlton Hall hospital, in County Durham, in 2015.
His report published today said the CQC was wrong not to make public concerns from one of its inspection teams in 2015.
"The decision not to publish was wrong," his report said, adding: "This was a missed opportunity to record a poorly performing independent mental health institution which CQC as the regulator, with the information available to it, should have identified at that time."
Despite interviewing staff and reviewing evidence Mr Noble said: "Despite requests for justifications and documentation I have not had explained to me, in any satisfactory and documented way, a detailed and persuasive justification for that decision not to publish. Nor have I received any clear and detailed analysis of the faults in that draft inspection report which were considered so fundamental that they justified the decision not to publish it."
The Independent previously revealed that police were investigating allegations of abuse against 16 patients with learning disabilities at Whorlton Hall in May 2019. Later that month the BBC's Panorama programme recorded repeated incidents of abuse of patients by staff using hidden cameras. Ten staff were later arrested.
UK news in pictures

Show all 50
CQC whistleblower Barry Stanley-Wilkinson, a former inspector at the watchdog, then revealed he had written a draft inspection report raising serious concerns about the care of patients at the hospital in 2015 but that the regulator had refused to publish it.
He left the CQC in 2016 after the report was buried despite an internal report saying the decision was wrong and recommending it should be made public.
David Noble was asked by the CQC to look into how Mr Stanley-Wilkinson's concerns were handled by the watchdog. His report today also revealed members of the inspection team had also reported "serious safeguarding issues and risks to service users" directly to CQC in 2018 before the hospital was rated good.
He said that while the 2015 report written by Mr Stanley-Wilkinson did not actually find evidence of abuse of patients it did find numerous areas of "serious concern and failings by the provider properly to manage the care and safety of individuals in Whorlton Hall".
The care of learning disabled and autistic patients who are detained in hospitals has come under increasing scrutiny, with the UK Parliamentary Committee on Human Rights saying some children were enduring "terrible suffering".
Mr Noble said he was concerned that the responses to the issues at Whorlton Hall mirrored those made in 2012 after poor care and abuse of patients by staff was exposed at the Winterbourne View home, near Bristol.
He said: "These responses could just as well be made now, in 2020, to the material and evidence uncovered in respect of the placement, care and treatment of patients at Whorlton Hall as they were in 2012 at Winterbourne View. It must be deeply concerning to all of us that this is the case."
Ian Trenholm, chief executive of CQC, said the regulator accepted the report and findings in full adding: "David Noble's review concludes that the decision not to publish the report of the 2015 inspection was the wrong one, which we fully accept.
"The review also concludes that although the 2015 inspection did identify concerns about the operation of the hospital at Whorlton Hall, at that time, there was no evidence that patients were being abused."
The regulator is also facing an upcoming review from Professor Glynis Murphy who is examining how the CQC can better regulate mental health, learning disability and autism services.
Mr Trenholm said: "We want to get better at spotting poor care and at using the information people share with us, and will involve people, families, carers and stakeholder organisations to ensure we get it right."
Register for free to continue reading
Registration is a free and easy way to support our truly independent journalism
By registering, you will also enjoy limited access to Premium articles, exclusive newsletters, commenting, and virtual events with our leading journalists
Already have an account? sign in
Register for free to continue reading
Registration is a free and easy way to support our truly independent journalism
By registering, you will also enjoy limited access to Premium articles, exclusive newsletters, commenting, and virtual events with our leading journalists
Already have an account? sign in
Join our new commenting forum
Join thought-provoking conversations, follow other Independent readers and see their replies