Women should be given the choice of a medical or surgical abortion and self-referral, says health watchdog
Draft guidelines say women should be given an appointment within a week of requesting one and then be able to have an abortion within a week of the appointment
Maya Oppenheim
Women's Correspondent
Friday 12 April 2019 06:57 Comments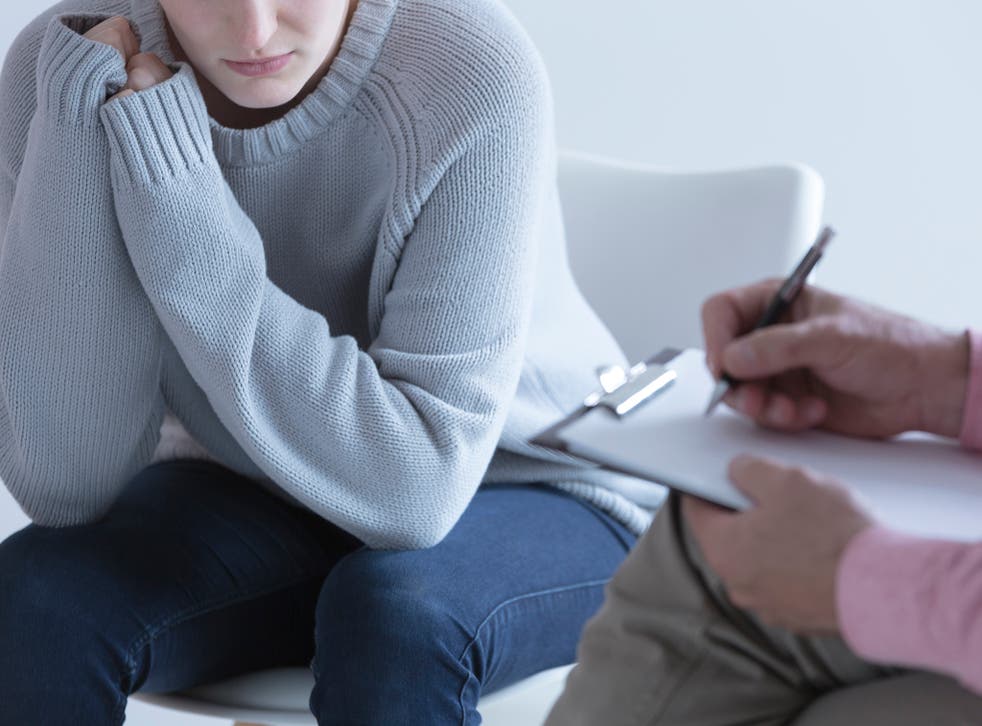 Women should be given the choice of a medical or surgical abortion and be able to refer themselves to have their pregnancy terminated, according to a health watchdog's new draft guidelines.
The National Institute of Health and Clinical Excellence (NICE) said women should be given an appointment within a week of requesting one and then be able to have an abortion within a week of the appointment.
The recommendations, which were developed with the Royal College of Obstetricians and Gynaecologists (RCOG), seek to make it easier for women to access services and also have greater choice.
They also stipulate that abortion training should be undertaken by all healthcare professionals – unless they opt-out due to a conscientious objection – to give them greater insight. Currently trainee medical students have to choose to receive abortion training and it is not part of the core curriculum.
Iain Cameron, chair of the guideline committee and emeritus professor of Obstetrics and Gynaecology at the University of Southampton, said: "The evidence suggested that a shortage of staff trained in termination of pregnancy services was making it harder for some providers to offer all procedures.
"Giving trainee healthcare professionals the opportunity to gain experience in termination of pregnancy services should enhance access to this essential aspect of women's care."
Women have the option of terminating their pregnancy either medically (taking mifepristone followed by misoprostol) or undergoing a surgical procedure but it is generally easier for women to access the former – with longer waiting times for surgical abortions.
Northern Ireland abortion protest in Westminster

Show all 7
If abortion services are not able to offer a woman a choice between a medical or surgical procedure then they must promptly refer the woman to a service which is able to, the draft guidelines stated.
Professor Lesley Regan, president of the RCOG, said it was imperative women have access to "safe, timely and compassionate care".
She added: "These guidelines will help to address significant barriers that women experience across the country, by reducing waiting times and making it easier for them to access services."
She argued it was "absolutely vital" that more healthcare professionals are trained in this important area of women's healthcare to make sure services are sustainable long-term.
The recommendations say women should be allowed to self-refer to abortion services – a practice which is already common in the independent sector and is growing in NHS provided services.
Self-referrals eliminate an unnecessary step in the process of getting a pregnancy terminated – permitting women to access treatment more rapidly.
Paul Chrisp, director of the Centre for Guidelines at NICE, noted that abortions were an important part of reproductive health for many women – meaning that it is essential for providers to offer "consistent support and advice".
He said: "Integrating and streamlining services should help improve access for all women, leading to shorter waiting times and allowing earlier terminations. This provides multiple benefits to the woman, including being able to have a medical termination at home."
Abortion is a commonplace procedure in England and Wales – with just under 193,000 being performed in 2017. The vast majority of terminations in England and Wales are carried out in the first 10 weeks of pregnancy.
NICE called for NHS organisations to compare their current practice with the recommendations and reflect on potential changes which might need to be made to implement them. The draft guidelines are currently open for public consultation until the end of May.
Imogen Stephens, medical director at UK abortion provider Marie Stopes, said they "wholeheartedly support" the new guidelines - explaining that they offer the services outlined in them.
"Today, there are relatively few doctors who can provide surgical abortion in the second trimester yet the women who need these services are often some of the more vulnerable," she added.
Abortion remains a criminal offence across Britain under sections 58 and 59 of the 1861 Offences Against the Person Act (and equivalent common law in Scotland).
The 1967 Abortion Act – which did not extend to Northern Ireland – did not repeal these sections but instead delivered legal exemptions for women and medical professionals if they meet certain grounds and only if the procedure is legally authorised by two doctors.
If any medical professional provides an abortion outside of the terms of the 1967 act, they are at risk of criminal punishment. There have been mounting calls from charities, medical bodies, and MPs for abortion to be extracted from criminal law and simply be regulated in the same way as all other medical practices.
Register for free to continue reading
Registration is a free and easy way to support our truly independent journalism
By registering, you will also enjoy limited access to Premium articles, exclusive newsletters, commenting, and virtual events with our leading journalists
Already have an account? sign in
Join our new commenting forum
Join thought-provoking conversations, follow other Independent readers and see their replies