Nearly 90% of women at risk of breast cancer shun preventative drugs due to fear of side effects and 'fate'
Belief among some women with family history of cancer suggest it is 'written in the stars' and side effects of tamoxifen not worth small risk reduction
Alex Matthews-King
Health Correspondent
Tuesday 24 April 2018 00:25 Comments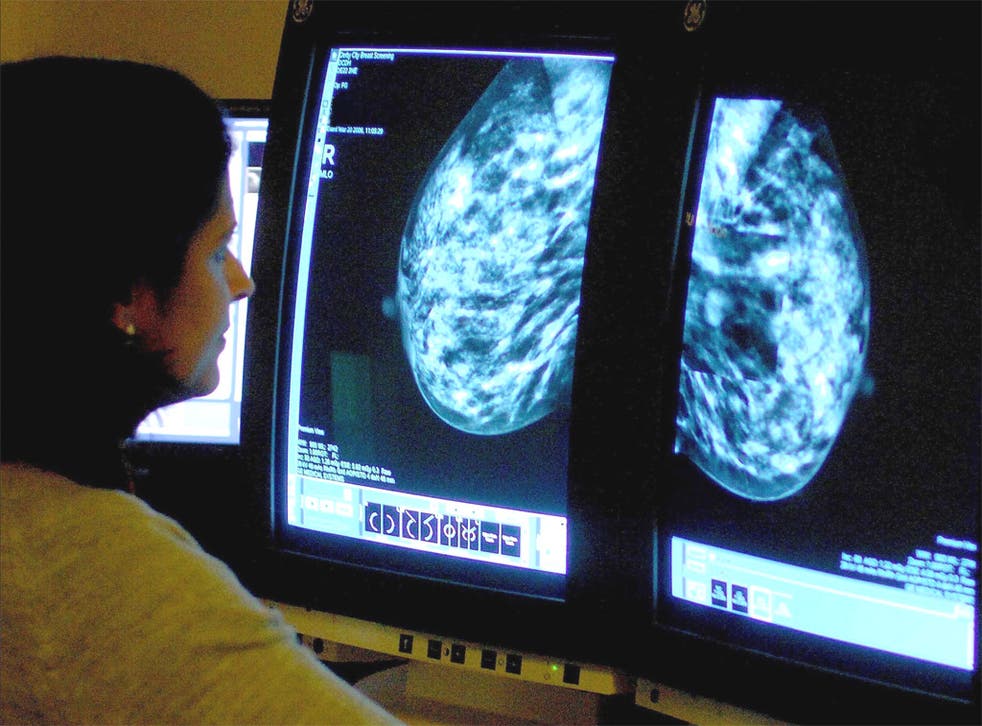 Nearly nine out of 10 women reject a preventative treatment that could cut their risk of getting breast cancer because of a distrust of medications, fears about side-effects and a belief that the disease is down to "fate", scientists have found.
Breast cancer drug tamoxifen has been recommended since 2013 for women with a high risk of developing breast cancer because of their family history, and can cut their chances of ever developing cancer by a third.
But a study by UK researchers found that six out of seven women turn down the treatment.
While women with children were more likely to take up tamoxifen, others felt that the menopause-like side effects could be too much to take on with no guarantee that they would stay cancer-free.
Interviews with a cross-section of the women who took part in the study asked for more detail about their decision.
"JB", a married, 38-year-old mother of two, said: "I'm not necessarily going to get breast cancer, but if it can prevent it, I would be willing to take it, definitely.
"Obviously I've got young children to think about now. I would be happy to start taking it, but yes, I do look at the side effects."
But another woman, "YN", aged 59, who who recently took responsibility for her parents' care as well as that of her children, said, "in the short-term I just can't cope [with the side effects]".
Several respondents felt that medications were against their philosophy, while others looked at family and friends' experiences of the drug which weren't always successful.
"LL" a 47-year-old woman without children, whose mother died of breast cancer when she was eight, said she had always expected to face the disease at some point.
She told researchers: "It's kind of written in the stars – that it's my fate. So, what then would have been the point of any breast cancer prevention?"
There was no evidence that social factors, like ethnicity and educational attainment were having an impact on care choices, something lead researcher Dr Samuel Smith said was "reassuring".
But he added: "It's important doctors can discuss women's concerns and provide information to help them while they are considering their options".
Mastectomy: Stand Up To Cancer launches powerful photo campaign

Show all 13
Hundreds of thousands of women are offered tamoxifen each year since the decision, hailed as a "game-changer" five years ago, to offer the option of the once-daily pill for prevention.
For the study, funded by Cancer Research UK and published in Breast Cancer Research and Treatment today, women at cancer centres in England were asked to complete a survey on their treatment decisions.
Of 258 women who responded to a three-month follow-up survey just 32 took up the offer of tamoxifen, which has historically been used after cancer treatment to prevent tumours returning.
The drug selectively blocks oestrogen's effects in breast tissue – oestroen is the hormone is responsible for the development of female physical traits but also increases the growth of cancer cells.
While taking tamoxifen reduces the risk of osteoporosis – a weakening of the bones – it has other side-effects.
These include vaginal dryness, mood swings and irregular periods, there is also a small increase in the risk of developing blood clots and cancer of the uterus.
"While it is vital women with a high risk of breast cancer are offered tamoxifen, there is a bigger, more complex picture," said Carolyn Rogers, clinical nurse specialist at Breast Cancer Care.
"We know the drug may help reduce risk but it also comes hand-in-hand with side-effects, including menopausal symptoms like hot flushes and low libido, which can severely disrupt day-to-day life.
Risk-reducing surgery – such as a mastectomy – or regular screening could be more practical and preferable for some women, she added.
Register for free to continue reading
Registration is a free and easy way to support our truly independent journalism
By registering, you will also enjoy limited access to Premium articles, exclusive newsletters, commenting, and virtual events with our leading journalists
Already have an account? sign in
Join our new commenting forum
Join thought-provoking conversations, follow other Independent readers and see their replies