Women buying probiotic yoghurt for bloating could have ovarian cancer, warns charity
'Women have been bombarded with messaging around bloating but the message we try to promote is that any new onset symptom needs to be discussed with the doctor'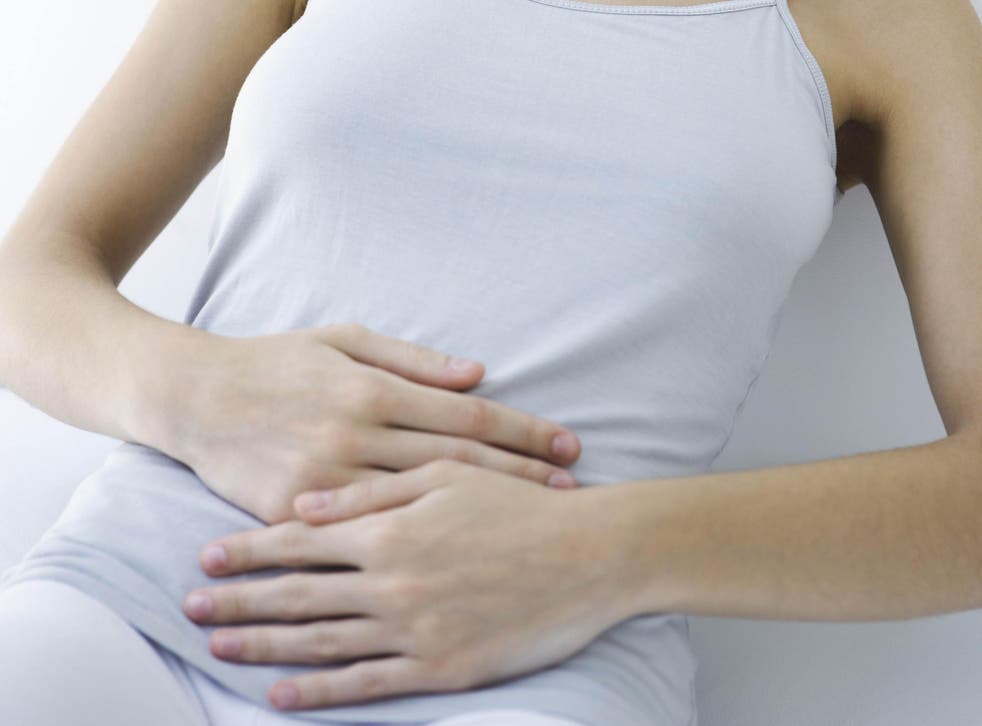 Women suffering from bloating are more likely to turn to probiotic yoghurts than visit their GP to check for ovarian cancer, a charity has warned.
Persistent bloating is one of the key symptoms of the cancer but research by Target Ovarian Cancer found just 34 per cent of women would visit the doctors if they had concerns about regular bloating.
Half of British women would change their diet if they were persistently bloated, including eliminating foods like gluten or dairy or consuming probiotic yoghurts or peppermint tea, the study found.
Dr Sharon Tate, head of primary care development at the charity, said it had become increasingly difficult for women to see past marketing messages about bloating.
"It's a really difficult line for women to toe," she told The Independent. "I think women are influenced by messaging of probiotics and yoghurts that claim to help the digestive system, but we would always advocate you must go to the doctor, you must discuss concerns you have."
Previous research by the charity found only one in five women know that persistent bloating could be a sign of ovarian cancer. The charity said there is an "awareness gap" surrounding the symptoms of the disease.
Lisa Arthurs was diagnosed with ovarian cancer in 2011, when she was just 21.
She had been suffering from bloating and a feeling of fullness for months before, and had even cut out beer to try and reduce her symptoms.
It was only when she suffered an acute bout of abdominal pain that she went to see her GP and a large mass was discovered in her ovary.
"I had bloating but I didn't attribute it to anything, I genuinely thought that I was becoming sensitive to beer so I cut it out of my diet, and switched to drinking vodka or gin or something," she said.
"It's understanding what your normal is, and understanding what normal is because for me it was a combination of things. Now I'm very aware whenever I have any kind of pain, swelling, anything really, to get it checked. Looking back the signs were there."
Health news in pictures

Show all 40
Fortunately, the acute bout of abdominal pain meant Ms Arthurs' cancer was caught at stage one.
The 28-year-old encouraged anyone suffering from a change in stomach habits to keep a diary.
"Keep a diary of your symptoms, that's the best thing to take to your doctors, it's so hard to remember, but sometimes you might have this weird pain and you won't think about it again," she said. "It could just be an IBS-type thing, so at least you're getting in to a good habit of keeping track of your meals and what triggers your symptoms."
As many as two thirds of British sufferers are not being diagnosed until their disease has spread, making it harder to treat, Target Ovarian Cancer warned.
Annwen Jones, the charity's chief executive, said: "A probiotic yoghurt should not be preventing a woman from visiting the GP promptly if something is worrying her.
"Women should not be risking their lives because of the enduring awareness gap around the symptoms of ovarian cancer.
"If women know ovarian cancer symptoms such as persistent bloating and are able to link them to ovarian cancer early on, lives will be saved."
Other symptoms of ovarian cancer include: pelvic or abdominal pain, feeling full quickly and/or a loss of appetite or needing to urinate more than usual.
Register for free to continue reading
Registration is a free and easy way to support our truly independent journalism
By registering, you will also enjoy limited access to Premium articles, exclusive newsletters, commenting, and virtual events with our leading journalists
Already have an account? sign in
Register for free to continue reading
Registration is a free and easy way to support our truly independent journalism
By registering, you will also enjoy limited access to Premium articles, exclusive newsletters, commenting, and virtual events with our leading journalists
Already have an account? sign in
Join our new commenting forum
Join thought-provoking conversations, follow other Independent readers and see their replies