Young people who experience racism more likely to take up smoking, study suggests
'Racism affects both physical and mental health outcomes, addressing racism is an important public health priority for young people'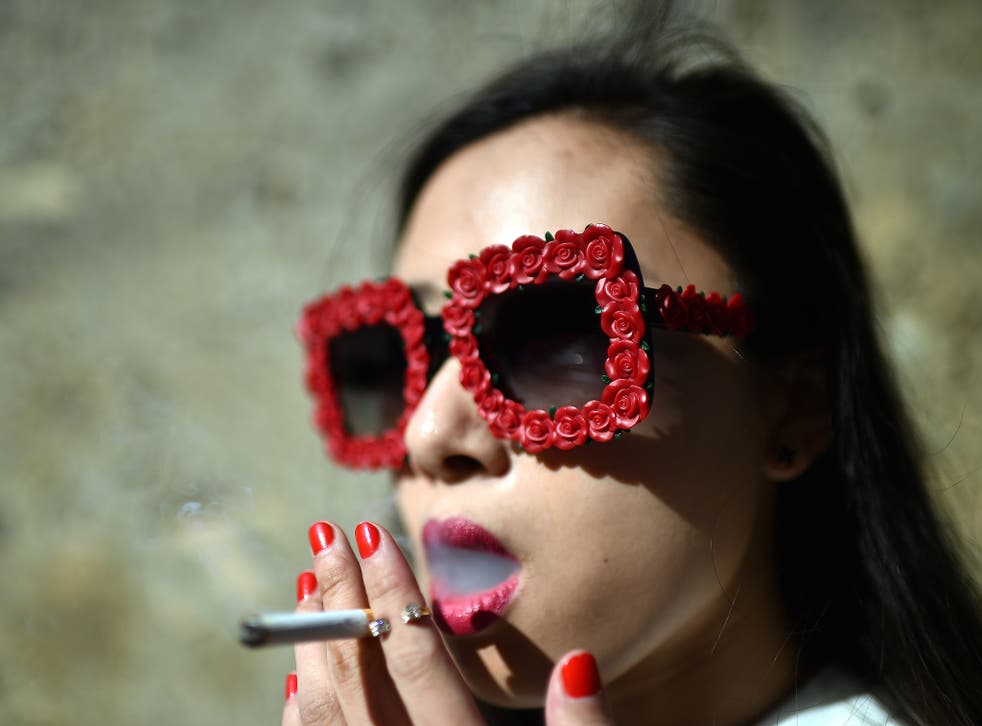 Young people who experience racial abuse are around 80 per cent more likely to take up smoking before the age of 16, new research suggests.
Interviews with London school pupils, conducted by academics from King's College London, found that students from ethnic minority backgrounds who did not experience racism were less likely to become smokers.
It is thought the findings could be important in targeting interventions to help people quit and the mental health impacts of racism should be factored into prevention campaigns.
It also suggests that strong family ties or religious practices were associated with a lower likelihood of smoking.
The researchers said being the victim of racial abuse is a major cause of stress which in turn is a trigger for people to start smoking. Support offered by family or other groups could address this, they added.
"These findings highlight the role of racism as an important social determinant of health," said lead author Dr Ursula Read.
She added that public health groups should factor in the impact of these health harming behaviours when making future policy.
The study used information from 6,500 pupils collected between ages 11 to 13 across 51 London schools, as part of the Determinants of young Adult Social well-being and Health (DASH) study.
UK news in pictures

Show all 50
It asked about experiences of racism, smoking habits and a number of other subjects. Pupils were followed up with at age 14 to 16 and age 21 to 23 – around 600 at this stage.
Those who reported being racially abused in the earlier studies were 80 per cent more likely to be smoking by age 16.
Despite this, young people from ethnic minority backgrounds are still much less likely to smoke than their white peers.
National data for England shows white 14-year-olds are around three times more likely to have started smoking than Black or Asian pupils.
Although this study, which is published in the open access journal PLOS One, cannot prove a link between smoking and experience of racism, because it is simply observing two trends in a group where there are likely to be lots of competing influences, it did take steps to explore the link.
Forty-two pupils from the original study were invited back for an in-depth interview and this added credibility to the suggestion that support networks have a beneficial effect.
Regular worship or close family ties "appeared to help participants find different coping strategies and nurture self-esteem."
Professor Seeromanie Harding, lead investigator of the DASH study, said: "'Despite recent decreases in smoking in the UK, the Office for National Statistics has said that 58 per cent of heavy smokers report having started smoking regularly before the age of 16.
"Our findings have public health implications for improving community interventions and finding new ways to support and encourage people not to take up smoking at a young age. An important point here is that racism affects both physical and mental health outcomes. Addressing racism is an important public health priority for young people."
Join our new commenting forum
Join thought-provoking conversations, follow other Independent readers and see their replies