Woman died after heart valve was put in upside down
Sheila Hynes suffered internal bleeding during what should have been a routine operation in Newcastle
Tuesday 07 March 2017 01:24 Comments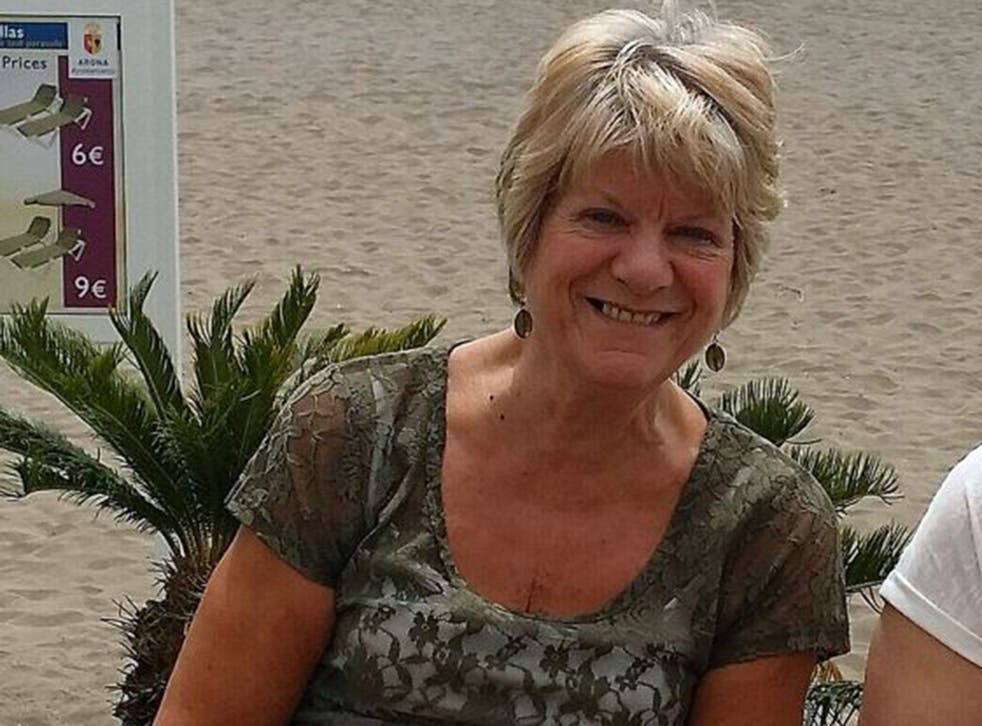 A woman died after a heart valve was put in upside down during surgery.
Sheila Hynes suffered massive internal bleeding during what should have been a routine operation at the Freeman Hospital in Newcastle upon Tyne.
The 71-year-old grandmother and great-grandmother never came round from the operation – led by consultant surgeon Asif Raza Shah – after the mistake caused irreversible damage to her heart.
A second operation to try to get her heart working failed and she died in intensive care a week later.
Newcastle Upon Tyne Hospitals NHS Foundation Trust, which runs the Freeman, has admitted the error caused Mrs Hynes' death. Mr Shah still works at the trust.
Her daughter, Jan Hopper, 55, from Haltwhistle, Northumberland, said the family has been left distraught.
Speaking to the Press Association, she said: "My life has been destroyed by what happened to my mother.
"She was a very active woman and loved nothing more than going on holiday. The week before her operation we had been in Tenerife as her sister Carol had just been diagnosed with pancreatic cancer.
"It was a bittersweet time and mum had wanted to get her own operation over with so she could care for her sister.
"My mother was the picture of health that week and I can remember saying to her, 'mum, you look absolutely stunning'.
"Nothing was more important to my mum than family and she loved spending time with all of us. She was the heart of our family."
An inquest into the death, which occurred in April 2015, has been scheduled for later this year.
The last time Ms Hopper – who has two siblings, Julie Jenkins, 52, and John Erskine, 48 – spoke to her mother was the morning of 26 March, the day of the operation.
Ms Hynes, a widow with seven grandchildren and eight great-grandchildren, had undergone the surgery to try and improve her breathing, which was being hampered by inadequate blood flow.
Ms Hopper said: "I told her I loved her and said I would call later that afternoon.
"When I rang the hospital at 5pm they said she was still in surgery and to ring back.
"I rang back about 6pm and straight away I knew something was not right. Staff were not clear in what they were saying. They said there had been complications and to come in."
An anaesthetist who had been in theatre told the family there had been a lot of bleeding.
Ms Hopper said: "The surgeon came in accompanied by a nurse and when we asked why she was bleeding so heavily, he said he didn't know and there had been problems with the left side of her heart.
"They hardly told us anything and as a family we felt completely ignored and left in the dark."
Ms Hynes' condition deteriorated and she needed specialist life support in the form of extra corporeal membrane oxygenation (ECMO) for her heart and lungs and her fingers turned black and swelled.
Ms Hopper said: "It took three days before we found out there had been an injury to her heart – that was dropped into conversation by one of the doctors.
"We asked what on earth that was all about, they'd never mentioned it before. He said it had been punctured.
"Then a doctor mentioned to my son about a valve being put in the wrong way. We were immediately suspicious as nobody had said this before."
Ms Hynes never regained consciousness and died on 2 Apri2. The hospital then admitted the error.
Ms Hopper said: "We were told that putting the heart valve on the wrong way had caused her heart to balloon up and expand, and then when it contracted the wall of her heart was pierced on an instrument.
"We still haven't come to terms with what happened. It's been traumatic."
Ms Hopper has had meetings with the hospital since her mother's death, but said: "They were very suspicious of the questions we had. We felt very patronised. They sent us a transcript of one of the meetings and they had written our part in Geordie slang."
The family have begun legal action, partly motivated by a nurse who told them to leave "no stone unturned".
The trust has admitted full breach of duty, and that the error which caused Ms Hynes' death was the insertion of the heart valve the wrong way.
A trust statement said: "Our thoughts are with Mrs Hynes' family at this difficult time and we would like again to offer our sincere condolences to them.
"Our staff always try to provide the best possible care to all of our patients. So we take the death of any of our patients very seriously.
"Sadly, when providing complex treatment there may be rare occasions when something unexpected happens, and in those circumstances we always carry out an in-depth investigation and we have done so in this case."
It added: "As there is still an inquest pending into Mrs Hynes' death we cannot at this time comment in detail on her treatment. We can confirm that Mr Shah is an employee of the trust."
Representing the family, Nicola Evans, from Hudgell Solicitors, said she believes Ms Hynes' right to life was breached under the Human Rights Act.
She said: "This is an absolutely shocking case. A family has been robbed of a much-loved mother, grandmother and great-grandmother simply because a surgeon has not taken the care to ensure he has fitted a heart valve the right way up.
"The heart valve was placed in an inverted manner, preventing the blood from being able to flow out of the heart as it should, there was therefore distension and tearing of the left ventricle.
"This error was not actually identified by the surgeon himself at the time and was only discovered after another surgeon came in to assist and discovered it.
"Such was the scale of this error, we applied for the Inquest into Mrs Hynes' death to have further scope to investigate the circumstances under the Human Rights Act, which has been agreed by the coroner."
Mr Shah, whose medical qualification is from the University of Punjab, has been registered to practise with the General Medical Council (GMC) since 2012.
PA
Register for free to continue reading
Registration is a free and easy way to support our truly independent journalism
By registering, you will also enjoy limited access to Premium articles, exclusive newsletters, commenting, and virtual events with our leading journalists
Already have an account? sign in
Join our new commenting forum
Join thought-provoking conversations, follow other Independent readers and see their replies