'Christmas was tinned food, bad memories and loneliness' – the 'festive' season if you are young and homeless
Tori Taiwo says the dinner of tinned pilchards wasn't too awful - it was having no-one to turn to that really made it the worst Christmas of her life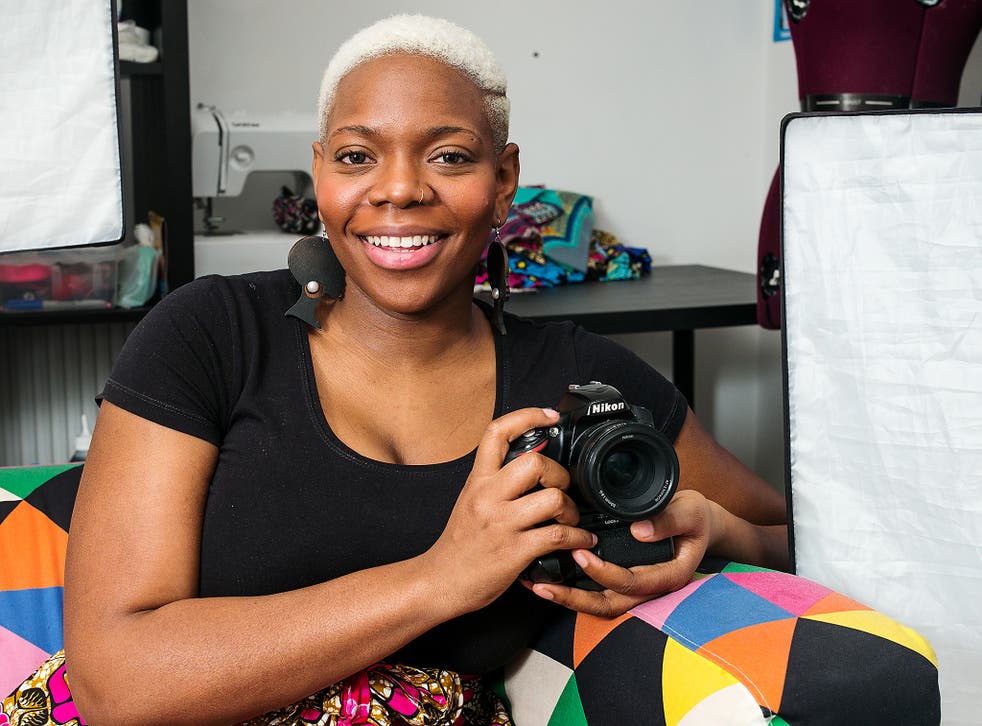 Christmas dinner was a 99p tin of pilchards – "because it was cheap" – and some rice.
But it wasn't really the food that got to Tori Taiwo, although of course she remembered other Christmases, before she became homeless, when there had been "turkey, trimmings, more food than you could eat in a month".
It was the loneliness.
Eight years on, tears prick her eyes as she tells you: "I don't think loneliness is necessarily about having no one around you.
"It's about being unable to tell anyone what you are going through, how you feel."
She pauses.
"Not having someone to talk to, even when you have loads of people around you: that's the definition of loneliness."
And so it was that on Christmas Day 2008 Tori experienced the "definition of loneliness". Because, although she was physically isolated, in a virtual sense she had loads of people around her – which made everything worse.
As she confronted a plate of tinned pilchards and rice, she says, "everyone else was posting pictures of their Christmas dinner on Facebook, because that's what you do.
"You see the messages on the Blackberry, the photos of everyone smiling. You can't help but look. After all, what else was there for me to do?"
"During the week before," she adds, "If people asked me what I was doing for Christmas, I would avoid the question, change the subject.
"I didn't want people to pity me."
The irony was that by this stage, Tori was in a "brilliant" hostel for the young homeless in south-east London, run by the youth homelessness charity Centrepoint. She was, at least, not on the streets.
There was no danger, now, of her joining the 12 per cent of young homeless people found by Centrepoint to have gone as far as committing a crime to get into a police cell for the night. Or the 9 per cent who have tried getting themselves admitted to hospital casualty units for some sort of shelter.
But even the relative safety of the hostel could not shield 22-year-old Tori from some of the misery of being young and homeless.
Her sympathetic keyworker turned chief confidante Veronica was away for the day.
With a breakdown in the relationship with her family the cause of her homelessness in the first place, Tori was alone in her self-contained apartment within the hostel.
"It was the worst Christmas of my life," she admits, grimly. "There was a lot of reflection, a lot of 'How did I get to this point?'"
There was the breakdown in her relationship with her mum that left her scared and alone when she had just turned 16. Then came the rift with the family friend who took her in after she left her mother's house – a woman she had known since birth, who had supplied those turkey and trimmings Christmases, in a home packed with people.
There are fresh tears at the memory of that sudden departure, into homelessness, with nowhere to go, at the age of 21.
The causes of homelessness

Show all 7
She recoils at the memory of what followed: a homeless hostel with grime-encrusted shared showers, dark corridors stalked by shadowy figures, "drug dealers, all the extremes".
Only after repeated complaints was she at last referred to Centrepoint.
As well as the kindly Veronica, she says admiringly, "the hostel had weekly meetings, classes that taught you cooking, money management, really, really useful stuff".
But there was still the loneliness of Christmas in a homeless hostel.
"There was one good thing about that day," says Tori. "My friend Rob knew my situation and came down to spend a couple of hours with me, rollerskating around Deptford."
And then, on her way back, as if to emphasise her isolation and vulnerability, she was stopped and surrounded by a gang of youths. She felt a hand go into her pocket to steal her mobile phone.
"I wanted to cry, but I didn't want to be weak," Tori remembers. "I said to him 'You know it's Christmas Day? And you're stealing my phone?'"
"I went back to my flat," she adds. "Yeah, I cried there. Now I was so alone I didn't even have a phone to tell someone I had been robbed."
She went to bed at 5pm.
"What else could I do?"
Now 30, Tori is a different woman today. She has got her effervescent personality back. It is reflected in her own brightly coloured graffiti art adorning the walls of the one-bedroom flat in Catford, south-east London, that Centrepoint helped her move into.
The tailor's dummy by the sofa points to the fact that she has channelled her natural creativity into a career involving fashion, photography and film projects.
But she won't forget. She knows better than most how a Young and Homeless Helpline, of the kind being campaigned for by Centrepoint and The Independent, could help some of the 25,000 16 to 25-year-olds that the charity thinks could be at risk of homelessness this Christmas
"Just having someone to talk to," she says, "A voice on the line who won't judge you, that would have been amazing. It would have helped me get through the loneliness.
"Knowing you have been heard: that's important."
This Christmas, Tori enthuses, there will be people who care about her, an eight-year-old relation, "a little ball of energy".
She knows her hosts will treat her – and the other guests – to a slap-up meal (no pilchards). And she knows that's unimportant.
"The food is superficial," says Tori. "It's not the Christmas spread; it's not the presents: it's the people, and the love."
Register for free to continue reading
Registration is a free and easy way to support our truly independent journalism
By registering, you will also enjoy limited access to Premium articles, exclusive newsletters, commenting, and virtual events with our leading journalists
Already have an account? sign in
Register for free to continue reading
Registration is a free and easy way to support our truly independent journalism
By registering, you will also enjoy limited access to Premium articles, exclusive newsletters, commenting, and virtual events with our leading journalists
Already have an account? sign in
Join our new commenting forum
Join thought-provoking conversations, follow other Independent readers and see their replies