Ed Sheeran joins Kate Moss, Ellie Goulding and Nile Rodgers in backing The Independent's Christmas appeal
'I'm proud to support the new Centrepoint helpline. Well done to The Independent for backing this amazing campaign'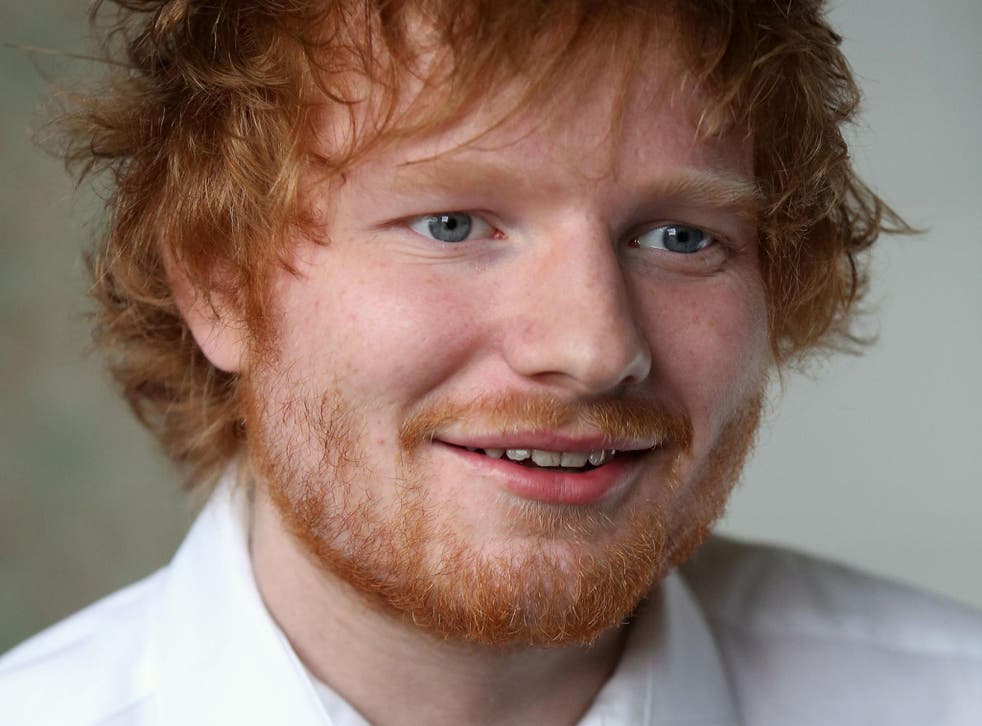 Ed Sheeran has given his support to the Young and Homeless Helpline appeal.
The singer, who spent nights sleeping outside Buckingham Palace as a struggling teenage musician, said: "I'm proud to support the new Centrepoint helpline. Well done to The Independent for backing this amazing campaign to help homeless young people."
Lord Alan Sugar also gave his backing to the appeal, saying: "Centrepoint is about getting young people back on their own two feet so they're in a position to get a job and get a home. That's all. It's not about handouts, it's about support and stability.
"We all know people whose lives have gone a little off-track, and the Centrepoint helpline is being set up to pull them back in. It's a simple thing, but so important."
He has joined stars including Kate Moss, Ellie Goulding, Roger Daltrey, Stephen Fry and Nile Rodgers who have backed the appeal since its launch.
It comes as our Christmas appeal has hit £2m.
BBC radio DJ and television presenter Sara Cox, one of the charity's ambassadors said: "Wow – £2m pounds. Well done everyone. This is amazing.
"I don't know what would happen to these young people if it wasn't for Centrepoint. What really resonates is they don't just give them a bed for the night, they help them back into college or employment – teach them life skills like how to budget, help them with housing, get them on track and finish off the job that traditionally parents would do."
James Bond actor Colin Salmon, who was homeless in London as a young man, said: "Well done to all the readers for supporting the Young and Homeless Helpline appeal. I am extremely proud to be a Centrepoint ambassador. Centrepoint is illuminating, inspiring and hugely important, please continue to support."
Other stars urged readers to keep on giving to the appeal to ensure the helpline can be funded long-term and other vital services callers will be linked to can have secure futures.
Downton Abbey actor Jim Carter said: "I find it hard to believe that so many young and vulnerable people should be homeless and in many cases having to sleep on the streets. In 2016, in Britain, that's insane.
"Thank goodness that Centrepoint is there to provide them with a much needed lifeline.
"Please help in any way you can to help this great charity in its efforts to take young people off the streets and out of danger."
Register for free to continue reading
Registration is a free and easy way to support our truly independent journalism
By registering, you will also enjoy limited access to Premium articles, exclusive newsletters, commenting, and virtual events with our leading journalists
Already have an account? sign in
Register for free to continue reading
Registration is a free and easy way to support our truly independent journalism
By registering, you will also enjoy limited access to Premium articles, exclusive newsletters, commenting, and virtual events with our leading journalists
Already have an account? sign in
Join our new commenting forum
Join thought-provoking conversations, follow other Independent readers and see their replies