'How I went from homeless and desperate to record-breaking world champion'
At the age of 16, Monique Newton was homeless and suicidal.  She went on to become a four-time world powerlifting champion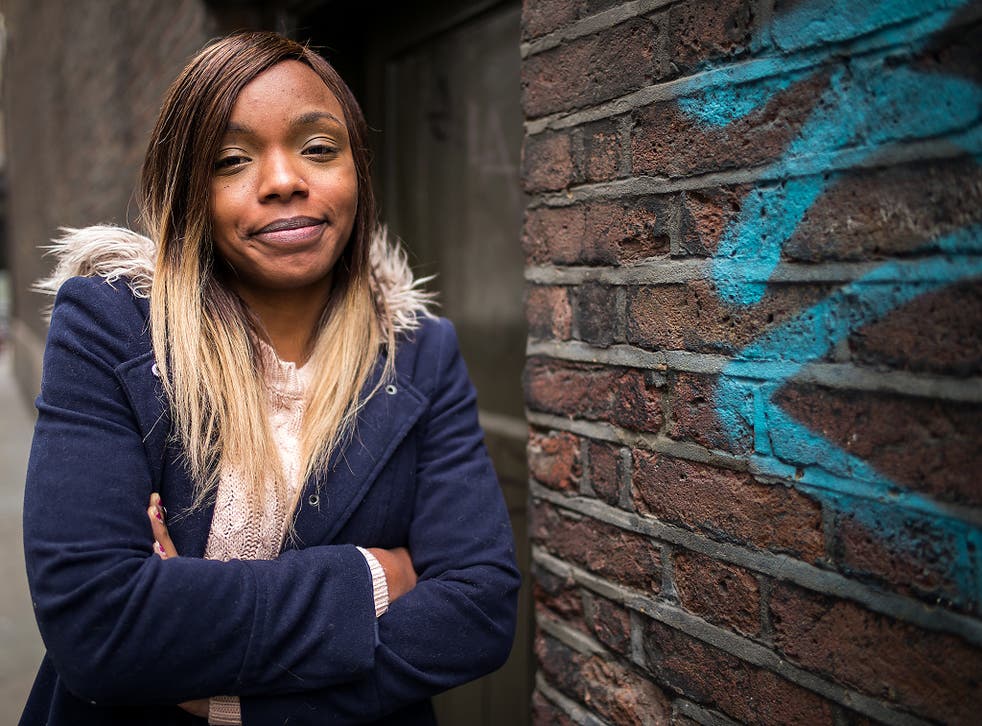 She greets you, smiling shyly, just 5ft 4in tall, and nervous.
Some details remain too painful to recount. At times her story reduces her to tears.
Monique Newton appears the picture of fragility. The truth is she is all about hidden strength.
Aged three, Monique was diagnosed with ganglia neuroblastoma. Her parents were told that in a year's time, she would be in a wheelchair, and within two years she would be dead.
But after operations, radiotherapy and chemotherapy, Monique defied the odds. She survived and returned to almost full health.
And then, aged 17, in January 2010, life took another unpredictable turn.
At that point, Monique was at her lowest psychological ebb, in a hostel for the young and homeless, after a stint in hospital following a mental breakdown.
She had suffered depression from the age of ten. As she entered her teens, the rows with her parents had grown worse.
Aged 15, she left home.
"Because we had arguments," she says, "Ups and downs…"
Monique, the weight-lifter's story
The tears flow. It's too painful for her to talk about the family breakdown that led to her homelessness.
The causes of homelessness

Show all 7
She ended up sofa surfing, staying with cousins and friends, for ten months.
"I was working, going to college and struggling to live on my own at the tender age of 16," she says. "Eventually it became too much for me. I tried to kill myself."
Monique spent seven months being treated for clinical depression in the Priory Hospital in Roehampton, south-west London. She then stayed in a west London hostel run by youth homelessness charity Centrepoint.
It was there, in January 2010, that she made a life-changing decision.
"I needed to focus on something positive," she explains. "To make something of myself, to be part of the community again – because being homeless, you are isolated, not just physically, but mentally as well."
And so the 5ft 4 teenager decided to take up powerlifting. Even she doesn't really know why.
"I picked the sport at random. I had never touched any weights before in my life. It was just so different."
She researched online and found a gym in Wembley with all the right equipment and coaches.
"The Centrepoint staff were very supportive," she says. "Although, yes, they probably did think it was just a phase."
The thing is, Monique turned out to be rather good at powerlifting; a sport – like its Olympic cousin weightlifting – designed to push physical strength and mental determination to their limits.
"The first time I went to the gym, I lifted 60kg, which was more than my 48kg bodyweight. I guess the coaches thought I was quite good."
She grins.
"I left that gym feeling I could do anything."
After four months, Monique entered her first powerlifting competition. After 10 months, in November 2010, she travelled to Mikkeli, Finland, funded by a Centrepoint bursary, and won her first world powerlifting championship.
Monique Newton winning her first world powerlifting championship in Mikkeli, Finland
"Anything I do," she explains. "I do 100 per cent."
Monique, 24, has now broken 45 British and European powerlifting records. She has won four world championships in her age and weight category, when she was 18, 19, 20 and 22.
They called her "the pint-sized powerhouse." In her last world championship, in Miami in 2014, she won by dead lifting 147.5 kg – three times her own body weight.
At the peak of her training, she went to the gym at 6am, went to work, and then returned to the gym in the evening to ensure she got three hours' practice a day.
Monique Newton winning another world powerlifting championship in Riga, Latvia in 2011
None of it, she says, would have been possible without the help of Centrepoint.
Getting to the hostel after so long as a homeless sofa surfer meant that at last she "had a solid base".
"I had people to help build my confidence up," she says. "They gave me stability, emotional support, people I could turn to – like my keyworker Kate. I could knock on her door at any time – and I did.
"They replaced what was missing. I couldn't go to my family, but I could go to the Centrepoint staff. They helped me get back into work and college."
Small wonder, perhaps, that Monique is so enthusiastic about the Young and Homeless Helpline, pioneered by Centrepoint with the help of The Independent's Christmas charity appeal. What a difference it could have made, she says, when she was lost and sofa surfing.
"You don't know who to turn to, or what help is available. Emotionally, as well, it could have made a huge difference, when you are alone and you have no-one to talk to."
Her competitive days, she says, are now behind her – partly because as her morale and mental health improved, she put on weight that took her out of the 48kg category she had made her own.
Now she devotes herself to encouraging others to experience the psychological benefits of activity and exercise.
She has founded The Smile Brigade, a not-for-profit organisation aimed at providing free services and activities for people of all ages, including the homeless, the elderly, and those with mental health issues; getting them involved in everything from fitness to 'Karaoke and cupcake' afternoons.
She is also a peer support worker at the St Charles Mental Health Unit in west London, using her own lived experience of mental health problems to help others with their recovery.
Monique never got money for her powerlifting. But after the sweat, and tears, she did get glory.
There's no hiding her grin now.
"I think everyone has seen my medals."
Register for free to continue reading
Registration is a free and easy way to support our truly independent journalism
By registering, you will also enjoy limited access to Premium articles, exclusive newsletters, commenting, and virtual events with our leading journalists
Already have an account? sign in
Register for free to continue reading
Registration is a free and easy way to support our truly independent journalism
By registering, you will also enjoy limited access to Premium articles, exclusive newsletters, commenting, and virtual events with our leading journalists
Already have an account? sign in
Join our new commenting forum
Join thought-provoking conversations, follow other Independent readers and see their replies