Trump administration ends protections for nearly 60,000 Hondurans
Administration has already rescinded Temporary Protected Status for Haitians and Salvadorans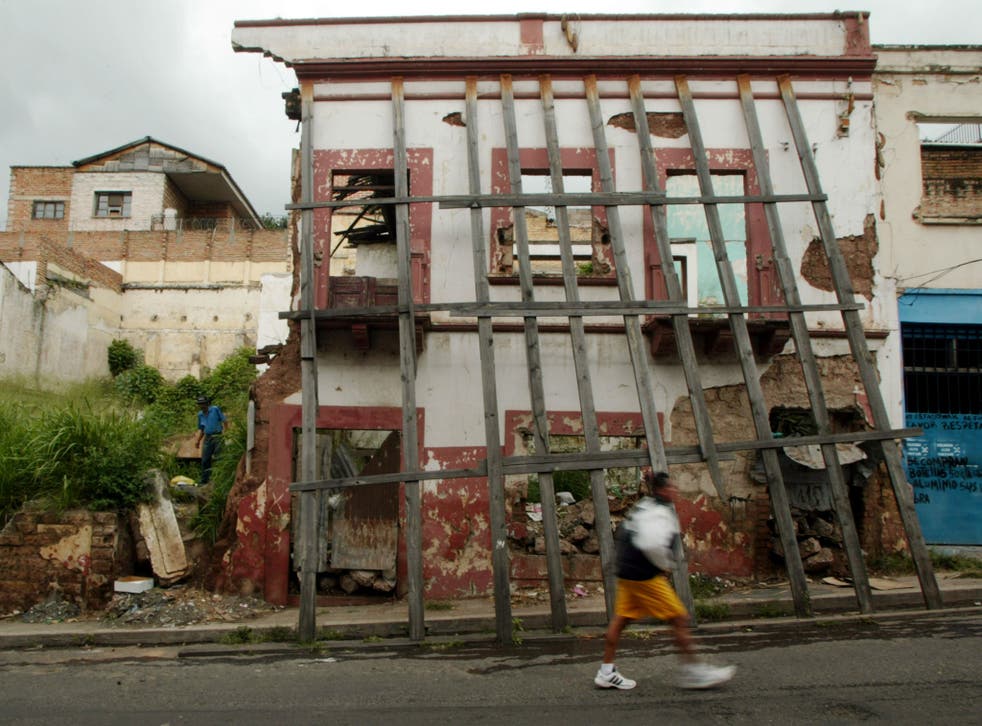 Nearly 60,000 Honduran immigrants could be forced to leave the United States after the Trump administration suspended a status allowing them to stay.
The administration announced it would revoke the Temporary Protected Status (TPS) extended to some 57,000 Hondurans in the aftermath of Hurricane Mitch, a devastating 1998 storm. TPS allows immigrants from countries convulsed by war or natural disasters to live and work legally in the US.
A government assessment concluded that conditions from the hurricane had "improved considerably", the Department of Homeland Security said in a statement. Hondurans living in the US under TPS auspices now have until January of 2020 to leave.
Activists decried the move as another act of cruelty by an administration that has sought to clamp down on both legal and illegal immigration.
"Our communities continue to be rocked to the core with every new action by this racist administration. Honduras is not ready to receive and reintegrate immigrants that are being deported from the United States and other countries like Mexico", Patricia Montes of the advocacy organisation Centro Presente said in a statement.
Dozens of Congress members had signed onto a petition circulated by the advocacy group America's Voice to oppose halting temporary protected status for Hondurans. The letter warned that conditions in Honduras remain "stagnant" some two decades after Hurricane Mitch and "have substantially worsened" after a contested election last year.
World news in pictures

Show all 50
"Honduran TPS recipients are hardworking contributors to the American economy and do not represent a risk to public safety. Giving Honduras more time to rebuild and recover from the extraordinary events will protect the lives of vulnerable people and strengthen our local communities", the letter said
Dissolving protections for immigrants was consistent w.ith the Trump administration's record.
Donald Trump reads poem The Snake at CPAC 2018
The Department of Homeland Security has already rescinded TPS protections that had been extended to about 59,000 Haitians and roughly 263,000 Salvadorans. It chose to keep in place TPS for about 7,000 Syrians.
Those decisions drew a lawsuit from the Lawyers' Committee for Civil Rights and Economic Justice accusing the Trump administration of being motivated by racism, noting the president's reported remarks disparaging "s***hole countries".
Join our new commenting forum
Join thought-provoking conversations, follow other Independent readers and see their replies