Prime Minister Orbán says Hungary is in no rush to ratify Sweden's NATO bid
Hungarian Prime Minister Viktor Orbán says his country is in no hurry to ratify Sweden's bid to join NATO, suggesting the Nordic country could face further delays in becoming a member of the military alliance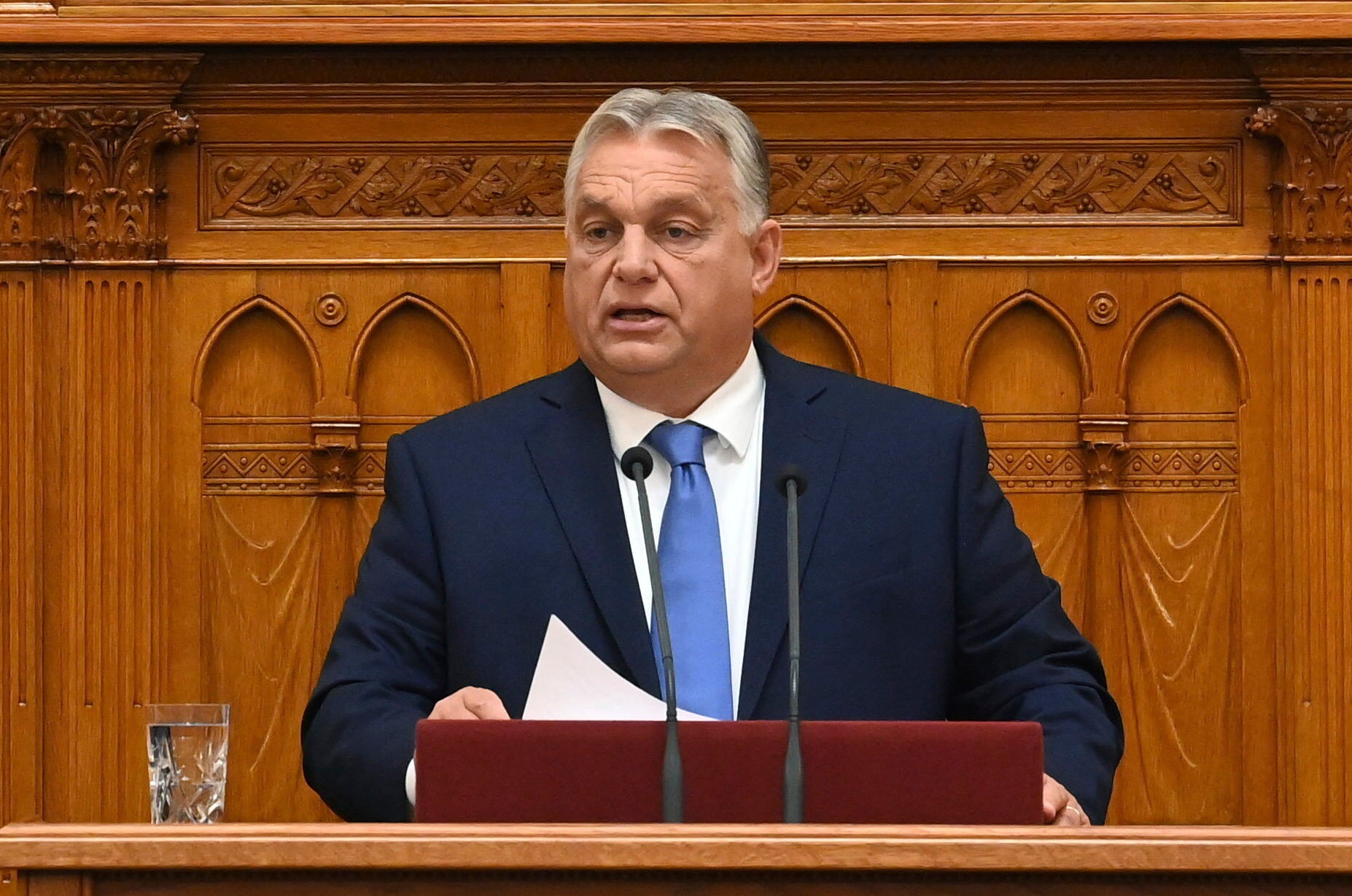 Hungarian Prime Minister Viktor Orbán said Monday that his country is in no hurry to ratify Sweden's bid to join NATO, suggesting the Nordic country could face further delays in becoming a member of the military alliance.
Speaking during the opening autumn session of Hungary's parliament, Orbán told lawmakers that "nothing is threatening Sweden's security," and that Hungary was therefore in "no rush" to ratify its NATO accession.
Orbán's statement came after other high-ranking Hungarian officials recently suggested that Sweden's ratification may not be put on the parliamentary agenda at all during the autumn session. On Thursday, the caucus leader of Orbán's Fidesz party, Mate Kocsis, said he saw "little chance" that parliament would vote on the matter this year.
Hungary remains the only NATO member country, besides Turkey, that hasn't yet approved Sweden's bid to join the alliance. The Nordic nation, along with neighboring Finland, dropped its longstanding military neutrality after Russia invaded Ukraine in February 2022, and quickly signaled its intention to join NATO.
Yet Hungary has delayed ratifying its bid since July 2022 while also making vague demands from Stockholm as conditions for approval. Orban's government has alleged that Swedish politicians have told "blatant lies" about the condition of Hungary's democracy, which he says left some lawmakers unsure of whether to support the accession bid.
Fidesz earlier caused multiple delays in ratifying Finland's NATO bid, but swiftly passed the measure in March once Turkish President Recep Tayyip Erdogan indicated that his government would move forward on the ratification.
On Monday, Orbán also criticized the Ukrainian government under President Volodymyr Zelenskyy, saying Hungary would "not support Ukraine on any international issue" until the language rights of a sizeable Hungarian minority in western Ukraine are restored.
He also said Hungary had been "deceived" by a European Union plan to allow Ukrainian grain to transit across Hungary after shipments across the Black Sea were hindered by the war with Russia, and that shipments of Ukrainian products ostensibly bound for Africa had been sold in Hungary for lower prices, pressuring domestic producers.
"Brussels claimed that without Ukrainian grain, serious famine threatened African countries," Orbán said. "After transit across the Black Sea was made impossible by the war, Hungary opened a solidarity transit corridor at Brussels' request so that food could get to Africa from Ukraine and across Hungary. Let's say it straight: They deceived us."
Orbán said that cheaper Ukrainian grain had flooded Hungarian markets, creating a supply glut that had harmed its agricultural industry. Together with Slovakia and Poland, Hungary instituted an import ban on 23 Ukrainian agricultural products on Sept. 15, but will continue to allow their transfer across its territory.