i Editor's Letter: Bullying - it isn't harmless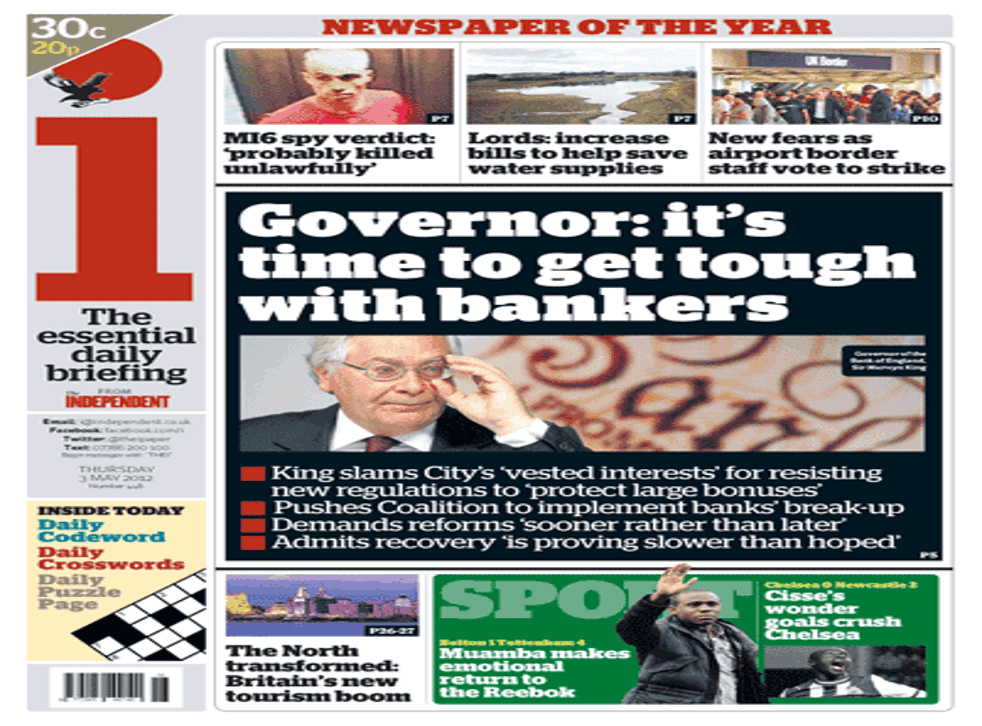 Of the (at least) three examples of bullying that have received wide media coverage this past week, it is the truly heart-breaking story of the Crouch family that demands the closest attention. To recap: in May 2010, days after kissing a boy for a dare, 15-year-old Dominic Crouch committed suicide in a leap from a six-storey building near his school in Cheltenham. The apparently harmless "spin-the-bottle" game he had taken part in had been filmed on mobile phones and "gone viral". Although neither coroner nor school could find evidence of bullying, young Dominic left three suicide notes, all of which mentioned it.
If this were not bad enough, his father Roger, who had become a passionate campaigner against homophobic bullying in the wake of his son's suicide, was to hang himself in November last year, a few weeks after being named "Hero of the Year" by Stonewall.
Against this, the other bullying this week may seem mild. But the misogyny Louise Mensch MP had to endure after declining to vote for the "not fit person" view of Rupert Murdoch could easily have crushed a less determined spirit — no matter what you think of her politics. Many female columnists suffer such hateful abuse regularly.
And so to Roy Hodgson, and the horrendous treatment meted out to a man whose career-topping achievement of being appointed England football manager has been sullied by his apparent crime of not being the tabloids' choice. He is now being bullied over his (very slight) speech impediment. Hodgson, one might argue, has spent all his adult life in football and will surely have a rhino's skin, but he too is human – as he showed while victim of such mindless abuse in his brief Anfield tenure.
So what if he is tough? What gives us the right to lay into him like this? And, incredibly, this is tame compared to what Arsène Wenger endures.
The FA has stepped in on Roy Hodgson's behalf, and good for them! Louise Mensch called out her bullies by drawing attention to them on Twitter. But how many young or otherwise vulnerable people like poor Dominic Crouch are being bullied and feel they have no one to turn to – not even brave parents like Roger Crouch? We should all take bullying far more seriously, no matter how harmless it seems, because it isn't harmless. We can start by calling it out like Louise Mensch did.
Follow @stefanohat
Register for free to continue reading
Registration is a free and easy way to support our truly independent journalism
By registering, you will also enjoy limited access to Premium articles, exclusive newsletters, commenting, and virtual events with our leading journalists
Already have an account? sign in
Register for free to continue reading
Registration is a free and easy way to support our truly independent journalism
By registering, you will also enjoy limited access to Premium articles, exclusive newsletters, commenting, and virtual events with our leading journalists
Already have an account? sign in
Join our new commenting forum
Join thought-provoking conversations, follow other Independent readers and see their replies