Indonesia captures militant linked to Bali bombings 18 years after attacks
Zulkarnaen is a key member of the Jemaah Islamiyah network that aims to build an Islamic caliphate in Southeast Asia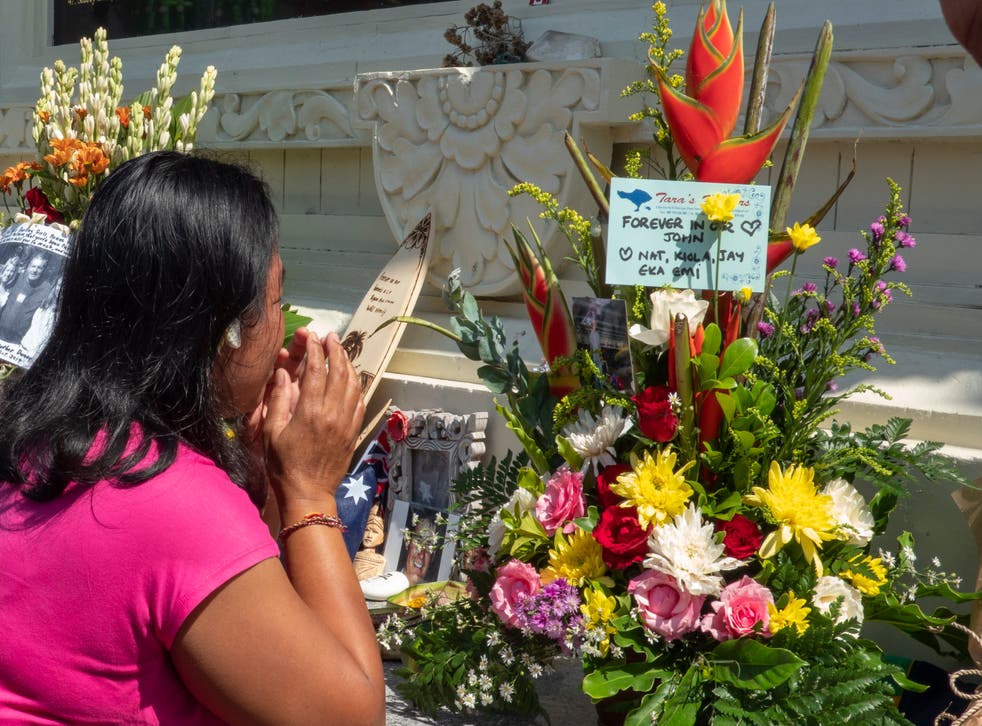 Indonesian police have arrested the suspected leader of the al-Qaida-linked extremist group responsible for the 2002 Bali bombings and other deadly attacks.
Aris Sumarsono, also known as Zulkarnaen, is a key member of the Jemaah Islamiyah network that aims to build an Islamic caliphate in Southeast Asia. 
After eluding capture since 2003, he was finally arrested on Thursday by counterterrorism forces in a raid at a house in Lampung on Sumatra Island, according to police spokesperson Ahmad Ramadhan.
Zulkarnaen is suspected of building bombs detonated in a series of attacks, including the October 2002 Bali assault that killed 202 people, and the August 2003 attack on the Marriott hotel in Jakarta, that killed 12.
While two of his counterparts in the Bali bombings were executed in 2008, Zulkarnaen vanished and has been on the country's most-wanted list since.
"He is in custody and being questioned by investigators," Mr Ramadhan said of Zulkarnaen, adding that the police were tipped off to his location after interrogating several suspected militants arrested last month.
Mr Ramadhan said Zulkarnaen is also accused of harbouring Upik Lawanga, another bomb maker and key Jemaah Islamiyah member.
Lawanga was arrested in Lampung last week on suspicion of killing more than 20 people at a market on Indonesia's Sulawesi island, an area known as a breeding ground for Islamic militancy.
The group Jemaah Islamiyah was founded in Malaysia during the 1980s by a group of exiled Indonesian militants. The faction exercised ethnic and religious violence on the islands of Sulawesi and Maluku between 1998 and 2002 which left thousands dead.
Due to his involvement with the group, Zulkarnaen has been on an al-Qaida sanctions list compiled by the UN security council since May 2005. The council said that Zulkarnaen was one of al-Qaida's representatives in Southeast Asia and one of the few people in Indonesia who had had direct interaction with Bin Laden's network.
He became chief of operations for Jemaah Islamiyah after the arrest of his predecessor, Encep Nurjaman, in Thailand in 2003.
Through the following decade, Indonesian security forces, supported by Australia and the US, weakened the Jemaah Islamiyah network, killing leaders and detaining hundreds of militants.
However, a new threat has emerged over the past few years from Islamic State group sympathisers, many of whom travelled to the Middle East to fight with Isis. 
Register for free to continue reading
Registration is a free and easy way to support our truly independent journalism
By registering, you will also enjoy limited access to Premium articles, exclusive newsletters, commenting, and virtual events with our leading journalists
Already have an account? sign in
Register for free to continue reading
Registration is a free and easy way to support our truly independent journalism
By registering, you will also enjoy limited access to Premium articles, exclusive newsletters, commenting, and virtual events with our leading journalists
Already have an account? sign in
Join our new commenting forum
Join thought-provoking conversations, follow other Independent readers and see their replies