Top fabric trends to style your home with this summer
From tiger prints to cotton velvets – here is the fabric design roundup for spring/summer 2018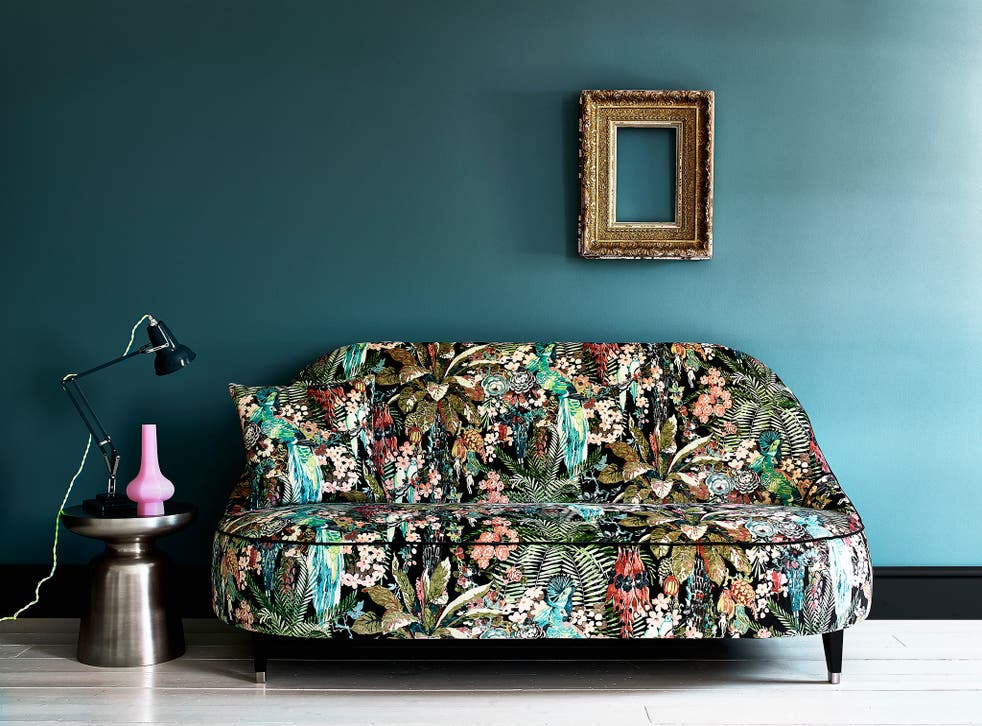 Specifying fabrics for my clients has got to be one of the best parts of my job. From sofa and chair upholstery to hanging weighty, sumptuous curtains, the detail you can add to a space with a beautiful fabric is incredible.
For SS18, interiors and fabric brands are pulling out all the stops with tight patterns in rich colourways. Below are my top three picks for your summer home.
Dedar's new collection of fabrics from SS18 have an undeniable decadence about them.
Tiger Print is a curated selection of three motifs in ranging colourways and materials, all drawing on the iconography of the tiger in traditional Tibetan aesthetic.
One of the most striking designs from the collection is the Nouvelles Vagues, a rich velvet textile which echoes the texture and appearance of a tiger's coat.
The curved velvet edging echoes the markings of tiger stripes, while the yarn was chosen to evoke the glinting, tropical Sundarbans forest.
I see these fabrics working brilliantly in a Roaring Twenties-style drawing room or cocktail lounge, covering chaise lounges or knole sofas and dropping from tall windows to cast out prying eyes.
It's always very exciting when a brand as unforecastable as Andrew Martin hints at a new fabric design, especially when such an interesting influence is cited.
The Expedition collection is inspired by global travel, with fascinating allusions to Turkish markets and Indonesian mountains.
Glacier Paradise is a SS18 collection which breathes new life into ancient Kurdish motifs, featuring symbols and designs that date back to the 13th century.
The collection provides a twist on the time-honoured geometric patterns by introducing a range of striking colours to bring a living room, bedroom or even a simple armchair to life.
The Volcano fabric range also falls under the Expedition collection, and is the result of Martin Waller's travels to Indonesia where legends imbue the treacherous, volcanic landscape.
This sense of mysticism and unrivalled physical power is truly embodied in the abstract and beautiful fabrics.
A chaotic flurry of striking colours makes Linwood's Tango prints collection a must-see for SS18.
The large scale tropical print is inspired by Argentinian dance, which seems like such a natural influence for a fabric with such an intense feeling of movement in the pattern.
The cotton velvet means the fabric is perfect for upholstering sofas and chairs.
A great way to use this fabric would be to pick out some of your favourite tones in the print, and paint your walls this colour.
If you love the turquoise accents, don't feel afraid to create a book-matched feature wall in the same tone.
More dramatic still, how about picking up on the dark black base colour of the print and carrying the colour throughout your space? This would reinforce the details of the glorious scarlets and muted greens.
Brian Woulfe is managing director and founder of Designed by Woulfe
Join our new commenting forum
Join thought-provoking conversations, follow other Independent readers and see their replies