iOS 7: Jony Ive's new flat design revealed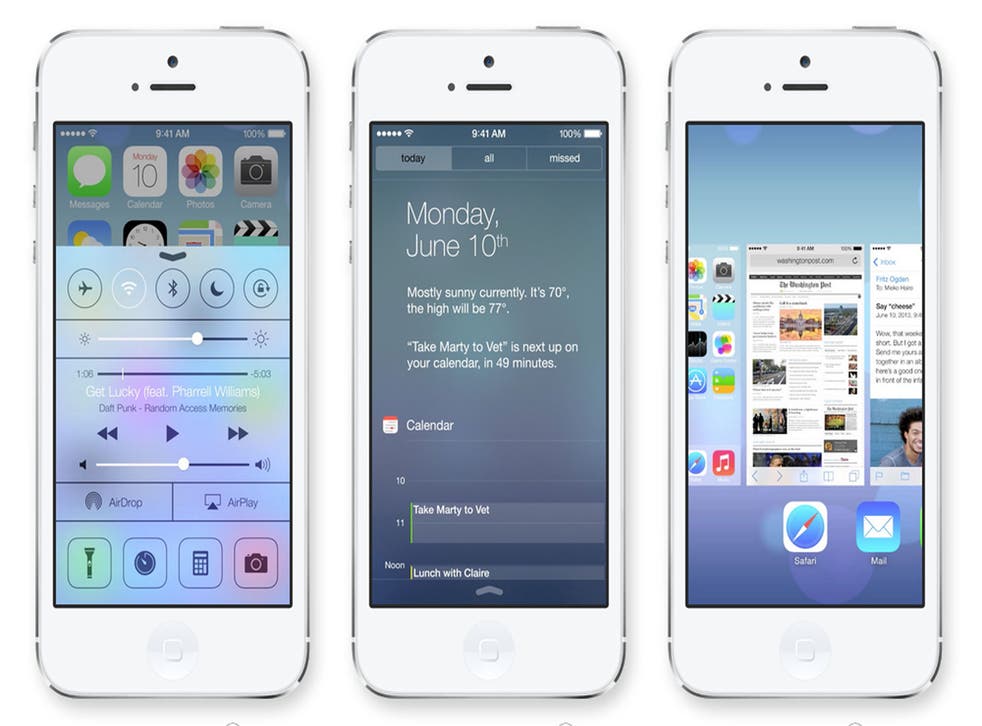 On a night when Apple launched new MacPro, a new AirBook and no end of software bells and whistles, one subject is sure to dominate the post-keynote discussions: the bold and (most say) beautiful 'flat' design of the new iOS 7.
The first iOS to be overseen by the British design chief Jony Ive, it shuns the real-world 'skeumorphic' look that drew heavily on leather textures and stitching motifs.
Presenting the new Game Center app, Apple's senior vice president of software engineering, Craig Federighi was clearly enjoying this unveiling. Bold coloured bubbles take the place of retro chess boards and card tables. "We just completely ran out of green felt and wood," he said. "This has got to be good for the environment."
Billed by CEO Tim Cook as the "biggest change" since the iPhone was launched, it may not please all tastes. The familiar signal bars have been changed to a series of dots; the universal cogs symbol for settings has become a series of grey concentric circles - which will doubtless have many scratching their heads for some time to come.
Alongside the announcement that iOS 7 will work with car displays, and a new iTunes Radio streaming service, the changes represent an effort to reinforce the sales of Apple's cash-cow. More than 37 million iPhones shipped from January to March, according to figures from the market research company IDC. That's not slow. But Apple will be hoping the bold new look confirms its place at the cutting edge, rather than annoying loyal customers.
Join our new commenting forum
Join thought-provoking conversations, follow other Independent readers and see their replies