The Independent's journalism is supported by our readers. When you purchase through links on our site, we may earn commission.
Iranian writer faces six years in prison for unpublished novel on stoning
Rights groups condemn Golrokh Ebrahimi Iraee's jail term as punishment 'for using her imagination'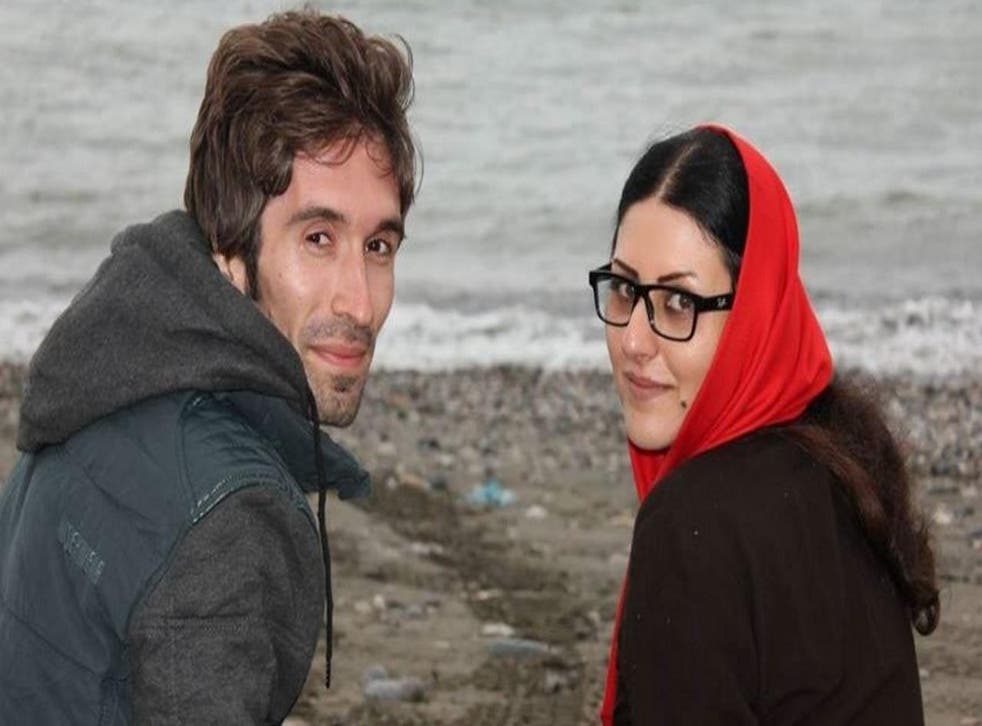 An Iranian author and human rights activist has been summoned to start her six-year-long sentence for "insulting Islamic sanctities" and "spreading propaganda" in an unpublished work of fiction.
Golrokh Ebrahimi Iraee received a "threatening" phone call ordering her to report to Tehran's notorious Evin Prison on Tuesday.
The first charge of five years is because of her unpublished novel, which is about a young woman who watches the film 'The Stoning of Soraya M' - the true story of a woman stoned to death for adultery - and is so angered she burns a copy of the Qu'ran.
"The charges against Golrokh Ebrahimi Iraee are ludicrous," Philip Luther, Amnesty's Director of Research and Advocacy for the Middle East and North Africa, said.
"She is facing years behind bars simply for writing a story, and one which was not even published – she is effectively being punished for using her imagination."
Arbitrary arrests and the detention of prisoners of conscience are common in Iran. At least 6,000 people have been arrested since 2009 for their political views or being related to people who oppose the government, The International Campaign for Human Rights in Iran says. An estimated 500 human rights activists, lawyers, journalists and students are currently thought to be held in Evin.
Ms Iraee was not tried fairly, Amnesty said. She was sentenced after two brief sessions by an Islamic Revolutionary Guards court in Tehran, where her first lawyer was pressured into dropping her case, and the second was barred from representing her.
She was not given the chance to speak in her own defence because the first session was focused on her husband's activism, and at the second she was in hospital recovering from major surgery. The court rejected her request to adjourn a hearing, even when presented with medical records.
Iran's reformists use key anniversary to defy regime

Show all 2
Ms Iraee's ordeal began in September 2014 when she and her husband Arash Sadegh were arrested by four men believed to be from the Revolutionary Guards, the wing of the Iranian military which upholds the Islamic system in Iran. They escorted the couple home without an arrest and searched their home, seizing laptops, notebooks and CDs.
Mr Sadegh, also a human rights activist, was transferred to Evin Prison and sentenced to 15 years for "spreading propaganda against the system", "gathering and colluding against national security" and "insulting the founder of the Islamic Republic". Prosecutors used copies of emails and Facebook messages to activists and journalists outside Iran as proof of the charges against him.
When her husband was taken to prison, Ms Iraee was detained in a secret location in solitary confinement for three days without access to a lawyer or her family. During the next 17 days at Evin Prison she said she was interrogated for hours, blindfolded, and threatened with execution, while listening to her husband being slapped, kicked and choked in the next cell.
Both Mr Sadegh and Ms Iraee were denied access to lawyers.
Iranian women continue to defy cycling ban
Amnesty International is calling on the Iranian authorities to immediately overturn Ms Iraee and her husband's convictions and sentences. "Golrokh Ebrahimi Iraee's 'trial' was farcical," a statement said. "She was denied the right to a defence and her sentence was a foregone conclusion. This is just the latest example of the Iranian authorities' utter contempt for justice and human rights."
Stoning, the Sharia punishment for adultery, is legal in Iran.
The Iranian delegation to the UN defended the practice last year, saying it is "effective in deterring crimes and protecting morality".
Amnesty says the organisation is aware of at least one woman – Fariba Khaleghi – currently facing death by stoning.
Join our new commenting forum
Join thought-provoking conversations, follow other Independent readers and see their replies