Isis fired mustard gas at US troops in Iraq, says Pentagon
US commander describes the group's chemical weapon capabilities as 'ineffective' but a 'concerning development'
Thursday 27 October 2016 13:22 Comments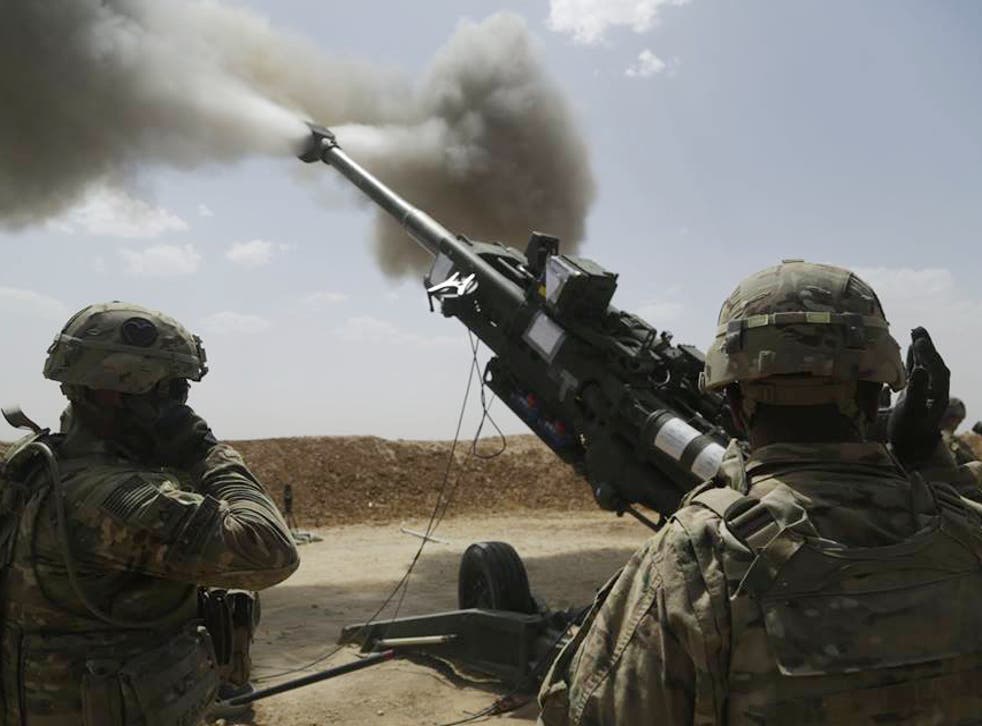 A top US military commander has confirmed that a shell fired at a US military base in Iraq contained a chemical agent.
"We assess it to be a sulfur-mustard blister agent," Marine General Joseph Dunford, chair of the Joint Chiefs of Staff, told the US Senate's Armed Services Committee.
No one was injured in the rocket attack on Tuesday on Qayyarah, the US' de facto base outside the Isis stronghold of Mosul.
Initial testing came back positive for trace amounts of a mustard agent, and samples were sent for further examination.
Mustard gas is a powerful irritant that targets the skin, eyes and airways, and can kill in large enough or highly concentrated enough amounts. Symptoms can take up to 24 hours to appear.
Maj Gen Joseph Dunford said that Isis' chemical weapon capabilities were "rudimentary," but added that the attack was a concerning development.
The terror group has been suspected of attempting to make crude chemical weapons across its territory in Iraq and Syria by intelligence services.
In pictures: Iraq battles to drive Isis out of Fallujah

Show all 12
Recent US coalition-led air strikes have hit several locations thought to be used as mustard gas production sites.
Mosul in northwest Iraq is home to two million people and is the country's second largest city. It was captured by Isis in June 2014, when the group rapidly expanded across the country and declared the creation of a caliphate.
Iraqi forces have been gearing up for a major offensive to retake the city from Qayyarah, backed by the US.
Iraqi president Haider Al-Abadi has vowed to regain control of Mosul before the end of the year.
Register for free to continue reading
Registration is a free and easy way to support our truly independent journalism
By registering, you will also enjoy limited access to Premium articles, exclusive newsletters, commenting, and virtual events with our leading journalists
Already have an account? sign in
Join our new commenting forum
Join thought-provoking conversations, follow other Independent readers and see their replies