Transgender woman stopped from seeing children because it is 'incompatible' with their Jewish faith
Exclusive: the parent believes she is the first transgender person to have left the ultra-orthodox Charedi community 
Dina Rickman
,
Siobhan Fenton
Monday 30 January 2017 16:14 Comments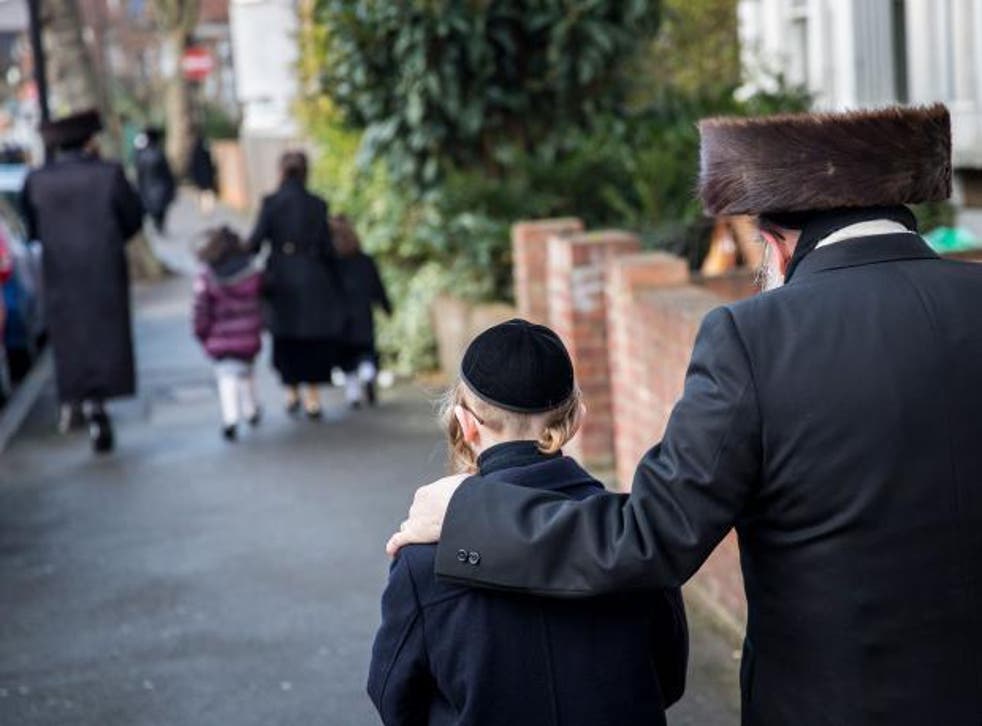 A transgender woman has been blocked from seeing her five children after a family court ruled it was not compatible with her ex-wife's ultra-orthodox Jewish background.
The landmark ruling, seen by The Independent, was issued by Justice Peter Jackson at the family court in Manchester. It has been handed down after 12 months of the transgender woman asking for access to her five children.
At the centre of the fight between two parents were claims that the transgender parent, who is living as a woman, should not be allowed direct access to her children after leaving the ultra-orthodox Jewish community.
This is because, barristers acting for the mother argued, it would lead to her children being ostracised by their ultra-orthodox community and unable to live normal lives due to their association with a transgender parent. However, Orthodox Jewish rabbis acting for the parent argued that Judaism did not believe transgender individuals should be punished in this way.
Despite that, Justice Jackson concluded that the "risk" that "these children and their mother would be rejected by their community if the children were to have face-to-face contact with their father" was too great to allow direct contact.
"Weighing up the profound consequences for the children's welfare of ordering or not ordering direct contact with their father, I have reached the unwelcome conclusion that the likelihood of the children and their mother being marginalised or excluded by the ultra-orthodox community is so real, and the consequences so great, that this one factor, despite its many disadvantages, must prevail over the many advantages of contact.
"I therefore conclude with real regret, knowing the pain that it must cause, that the father's application for direct contact must be refused."
He added: "I reject the bald proposition that seeing the father would be too much for the children. Children are goodhearted and adaptable and, given sensitive support, I am sure that these children could adapt considerably to the changes in their father. The truth is that for the children to see their father would be too much for the adults."

The parent is instead allowed to indirectly contact her children four times a year via letters on festivals and on their birthdays.
The parent had claimed she was subject to domestic abuse by her ex-wife but that had been denied.
Richy Thompson, campaigns manager at the British Humanist Association told The Independent the decision was "extremely sad" given the progress made towards equal rights for transgender people. "At a time when society is progressing towards having much more inclusive attitudes towards trans people and their fundamental rights, it is extremely sad that a religious community can hold such discriminatory attitudes, and threaten to ostracise children over a parent's gender identity, that we might even end up with a family court judge entertaining a ruling like this one," he said.
The case highlighted the difficulties faced by religious communities like ultra-orthodox Jewish Charedis if they encounter modern influences. Charedi communities adhere to a strict 19th-century interpretation of Judaism and contact with the secular world can be taboo.
Register for free to continue reading
Registration is a free and easy way to support our truly independent journalism
By registering, you will also enjoy limited access to Premium articles, exclusive newsletters, commenting, and virtual events with our leading journalists
Already have an account? sign in
Join our new commenting forum
Join thought-provoking conversations, follow other Independent readers and see their replies