First killer whale in nearly two decades washes up on English coast with stomach full of plastic
'This was a markedly unusual stranding event,' experts say
Zoe Tidman
Wednesday 15 January 2020 15:30 Comments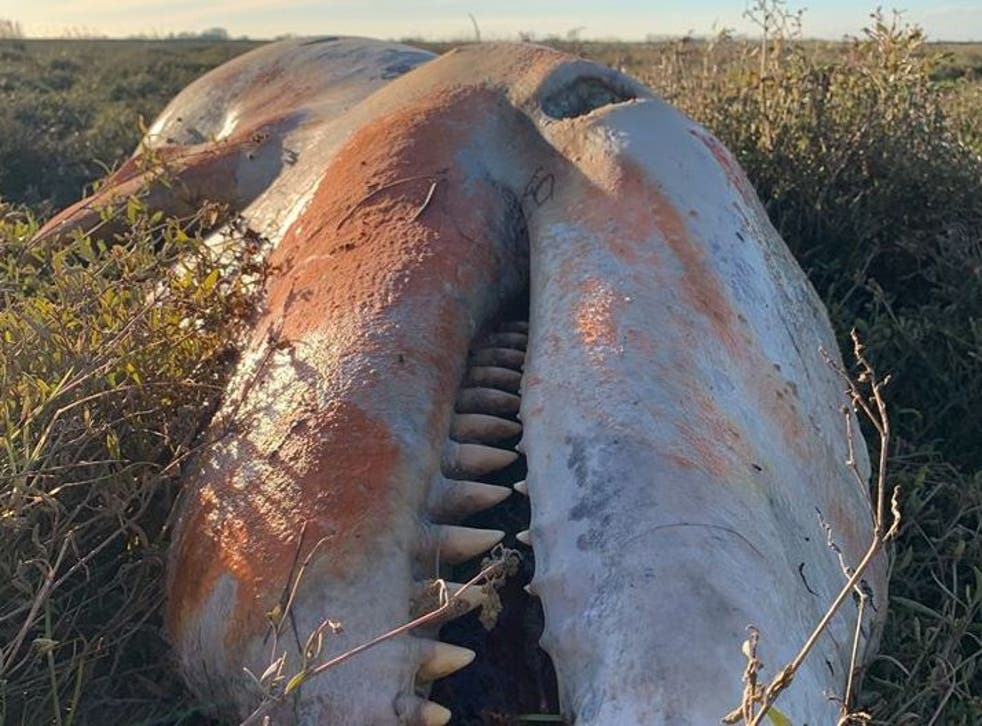 The first killer whale in nearly two decades has been found washed up on the English shore with plastic in its stomach, authorities have said.
A 15ft-long decomposed body of an orca was discovered in salt marsh on the country's eastern coast, according to the Cetacean Strandings Investigation Programme (CSIP), whose team examined the animal in the Wash, a bay between Lincolnshire and Norfolk.
They said a "large fragment of plastic material" was found inside the young orca's body, although this is unlikely to have been the cause of death.
It marked the first confirmed stranding of a killer whale in England and Wales for almost 20 years, according to the Zoological Society of London (ZSL).
The CSIP said there have only been four other reports of orcas washed up on the coastline of England and Wales since their programme — which investigates stranded cetaceans such as whales, dolphins and basking sharks — started in 1990.
Campaigners demand release of killer whale captured from the wild

Show all 9
"This was a markedly unusual stranding event," they said.
ZSL's Rob Deaville and Matt Perkins collected blubber, liver, muscle and kidney samples from the marine mammal, which was internally mostly intact despite its apparently decomposed condition, having probably died weeks ago.
CSIP said: "Killer whales are a priority species for the project given the conservation pressure that they're under — as apex predators, they're unfortunately exposed to high levels of legacy chemical pollutants."
The organisation said they collected samples "which will prove hugely valuable in future research".
Experts have warned the number of orcas along the coast has plummeted in recent years.
Researchers from ZSL and Aarhus University found that UK seas were among the most polluted in the world and warned of a "killer whale apocalypse".
One of the UK's last killer whales was found dead in 2016 trapped in netting on a Scottish island, although a post mortem found she had high levels of a banned toxic chemical in her body.
Additional reporting by Press Association
Register for free to continue reading
Registration is a free and easy way to support our truly independent journalism
By registering, you will also enjoy limited access to Premium articles, exclusive newsletters, commenting, and virtual events with our leading journalists
Already have an account? sign in
Join our new commenting forum
Join thought-provoking conversations, follow other Independent readers and see their replies