Kind Campaign: What is Lauren Parsekian's charity and what is their mission statement?
Aaron Paul's shout out during Emmy awards has focused global attention on his wife's support of the anti-bullying organisation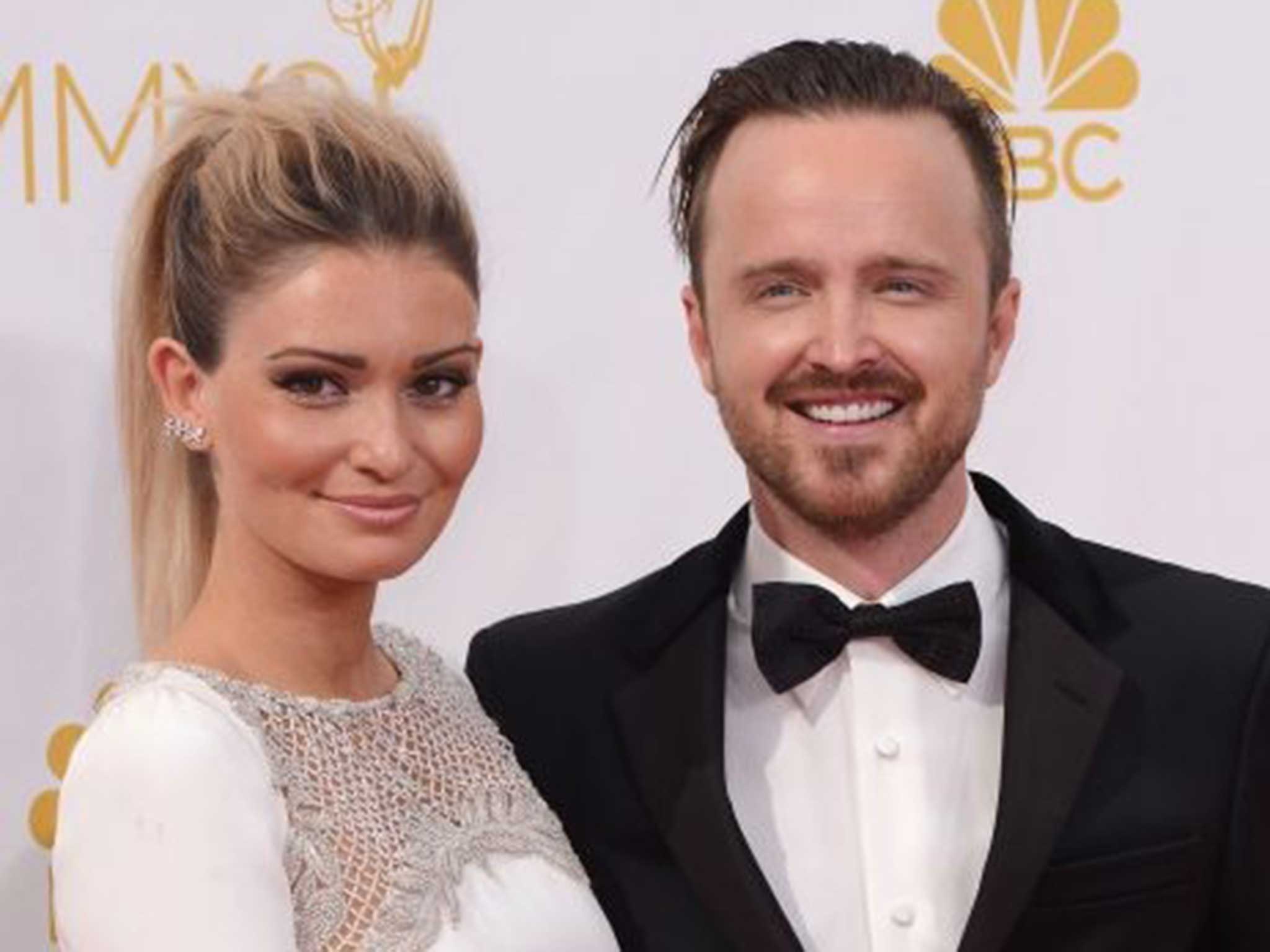 Aaron Paul's acceptance speech last night for his third Emmy has brought global attention to a previously little known non-profit organisation, which his wife Lauren Parsekian just happens to be president of.
Mr Paul, after applauding the other nominees, said: "To my wife, my god. Thank you for marrying me, thank you for dedicating your life to spreading kindness across the world, we all appreciate it. If you guys don't know what she does look up Kind Campaign, do yourself and your children a favour. Thank you so much."
His words caused the Kind Campaign's website to crash last night, and this morning the site is still down due to the volume of traffic. But what exactly is it?
The Kind Campaign started life in 2009 as a website for young girls and women who were in pain or were victims of bullying.
In 2012 Lauren Paul, née Parsekian, president of the Kind Campaign, described what she hoped to achieve. "Our hope is to create a program within schools where a group of qualified young women tour the country to screen our documentary and hold an honest dialogue about the issues, after the viewing.
66th Primetime Emmy Awards: On the red carpet
Show all 34
"We know that this topic is a hard one for schools to tackle, so hopefully this program would help add some insight and create a safer community for their female populations."
It has now evolved to help educate and confront the negative effects of female-to-female abuse, mostly through social media and online communities.
Supporters are encouraged to submit stories online, which are then entered into a competition to win one of ten scholarships awarded each year by the organisation.
On its website, The Kind Campaign describes its mission statement as: "Over the years, the vicious ways in which females treat each other have become societal norms, with various media outlets that mock and even glamorize the issue. What we often choose to ignore is the fact that these experiences very often lead to depression, anxiety, loss of self-worth, eating disorders, drug abuse, alcoholism, attempted suicide and actual suicide in millions of girls lives.
We are suggesting something very simple: to STOP the competition, STOP the cattiness, STOP the hate, and to BE KIND."
Mr Paul's shout out last night will undoubtedly go a long way to boosting their profile.
Join our commenting forum
Join thought-provoking conversations, follow other Independent readers and see their replies