Prince Andrew defended against 'false claims' by lawyer Alan Dershowitz named in Jeffrey Epstein 'sex slave' case
Alan Dershowitz said that he believes Prince Andrew is innocent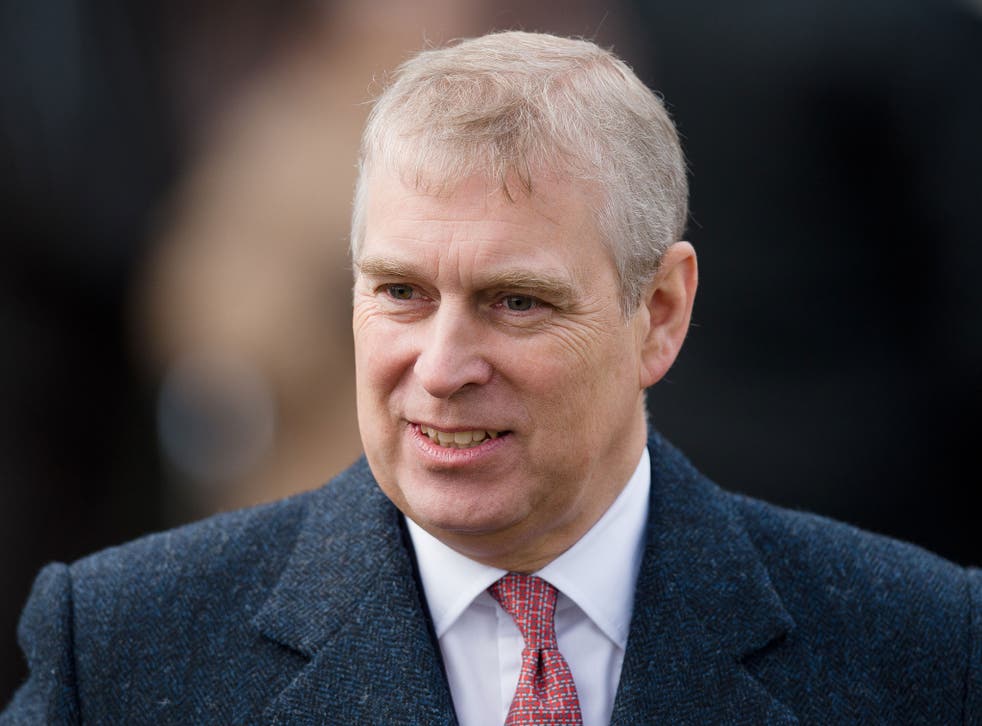 Allegations made by a woman against Prince Andrew claiming that he had sex with her when she was an underage girl must be "presumed" false, says a US lawyer who has also been accused of the same crime.
Alan Dershowitz went on BBC Radio 4's Today programme this morning to refute claims made by a woman, who has been granted anonymity, that he allegedly engaged in sexual intercourse with her in an orgy.
He and the Duke of York were named in a 13-page court document filed in Florida on Tuesday in a case against multi-millionaire Jeffrey Epstein. The woman claims the incidents occurred on three occasions - in London, New York and on a private Caribbean island owned by Epstein between 1999 and 2002.
Prince Andrew: Life in pictures

Show all 15
Mr Dershowitz, also a former Harvard Law professor, said that because he believed her claims against former president Bill Clinton and himself were untrue, then those against Prince Andrew are considered to be too.
He said live on-air: "My only feeling is that if she has lied about me, and it's absolutely certain she has, we know she has lied about Bill Clinton and other public figures who she claims to have participated in sexual activities with, so it must be presumed that all of her allegations against Prince Andrew are false as well."
"I will not rest or stop until the world understands that she deliberately, with the connivance of her lawyers, made up this story," he added.
Mr Epstein became the subject of criminal proceedings that eventually resulted in 2008 in an 18-month prison sentence for soliciting prostitution with an underage girl after an 11-month police investigation.
The woman making the allegations has issued a statement through her lawyers, saying she was seeking to fight her case with all available recourse as she was "not going to be bullied back into silence".
She claims she was aged over 16 at the time of the alleged incidents and, under Florida state law, a person is deemed underage if they are under 18, whereas the age of consent in Britain is 16.
A Buckingham Palace spokeswoman said yesterday: "This relates to long-standing and ongoing civil proceedings in the United States, to which the Duke of York is not a party.
"As such we would not comment on the detail. However, for the avoidance of doubt, any suggestion of impropriety with under age minors is categorically untrue".
Register for free to continue reading
Registration is a free and easy way to support our truly independent journalism
By registering, you will also enjoy limited access to Premium articles, exclusive newsletters, commenting, and virtual events with our leading journalists
Already have an account? sign in