Letter from the i editor: A tough time to be young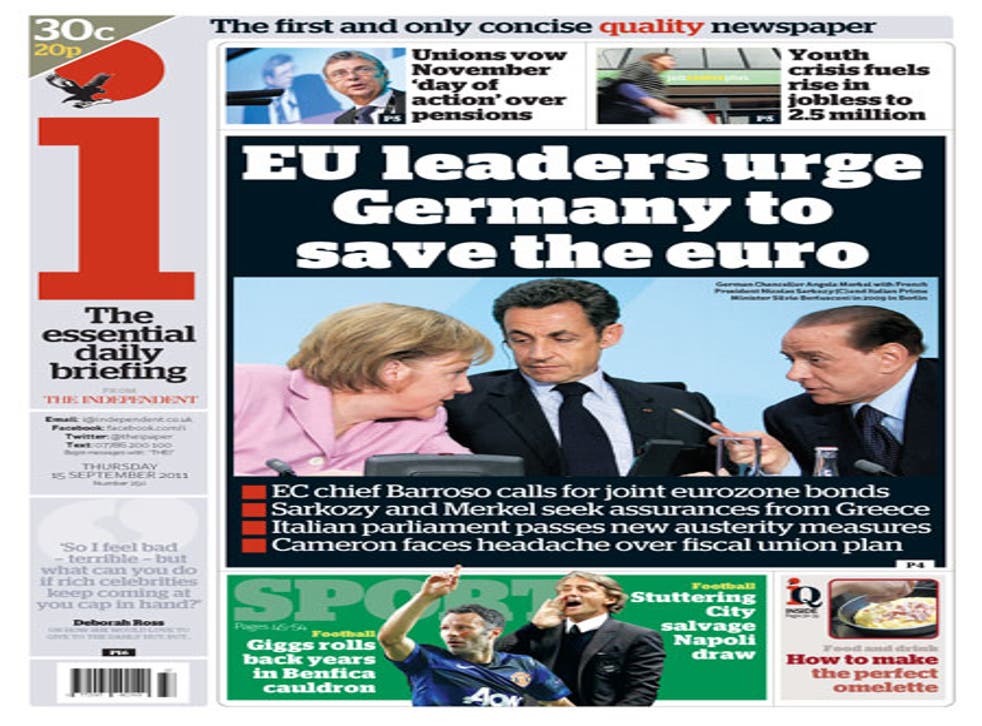 This weekend thousands of nervous young people will be heading off to university. Many are leaving home for the first time — most with a degree of fear, but some will feel liberation.
Others will experience both. I can scarcely recall that momentous first weekend, other than my delight at enjoying the kindness of strangers.
I do recall phoning home on the first weekend of my second year, the one where you move out into a shabby shared house. Foolishly, I'd offered to cook a welcome lasagna for all six of us, and I was standing over a pan into which I'd dropped mozzarella cheese, trying to stir it liquid, to then pour between the layers of my pasta! I can still hear my Ma's despairing slap of hand against forehead at her son's idiocy. For any freshers trying it this weekend, you crumble the cheese in — duh! But as you struggle around IKEA discovering new ways to argue with the olds (the vital tog-rating of your duvet?); as you stand cringeing while mum tidies up the half of the shared room that is your roomie's; or dad tells your not-yet-friends which A-road he took once off the M5, just remember how lucky you are. And not just because you are the last year that won't be paying the £9k fees.
For those young people who have just graduated, for those who never went to uni, who didn't get GCSEs — let alone A-levels, this weekend holds different fears. Total unemployment among 16 to 24-year-olds leapt 78,000 in the three months to July to a scary 973,000, as both school-leavers and graduates struggled to find work. That's one in five! These bleak figures only look like worsening in the short term. Our leaders should pay close attention to them before denying any link between such statistics and the social unrest we saw last month.
In the meantime, why don't you give a young person you love a hug today? It really is a tough time to be young.
Register for free to continue reading
Registration is a free and easy way to support our truly independent journalism
By registering, you will also enjoy limited access to Premium articles, exclusive newsletters, commenting, and virtual events with our leading journalists
Already have an account? sign in
Register for free to continue reading
Registration is a free and easy way to support our truly independent journalism
By registering, you will also enjoy limited access to Premium articles, exclusive newsletters, commenting, and virtual events with our leading journalists
Already have an account? sign in
Join our new commenting forum
Join thought-provoking conversations, follow other Independent readers and see their replies