Heaven and Earth: Do religious-themed musicals have mass appeal?
Sara Jeffs' first musical, based on the biblical story of Adam and Eve, debuts in December. But, asks David Barnett, is it a West End show only for believers?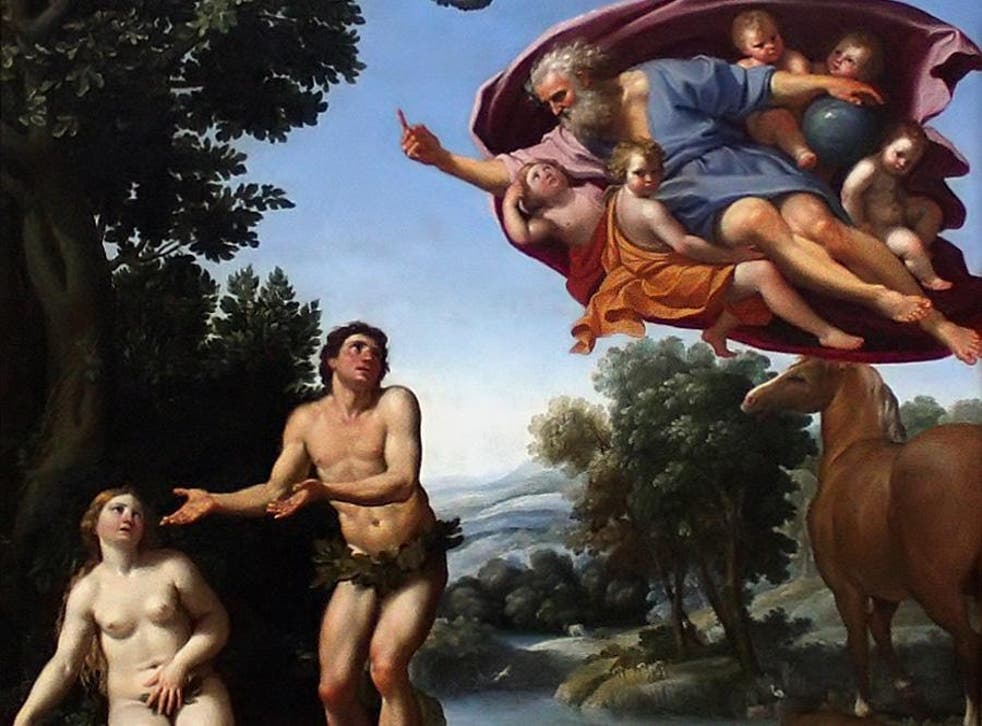 A little more than two years ago, Sara Jeffs was putting her six-year-old daughter to bed and told her the story of Adam and Eve.
It was a story that Sara, born and raised in Connecticut in the States, had been familiar with since being a child herself. But as she waited for her daughter to fall asleep, she began to really think about the story that is, really, the bedrock of the whole Christian faith, the tale of who we are and how we came to be.
Fast forward to 2017, and Sara is now on the brink of seeing her first musical hit stages across the country as Heaven on Earth gears up for its first nationwide tour.
With a cast of big names and veterans from musical theatre, including Wicked's Kerry Ellis and Hugh Maynard (Miss Saigon) in the starring roles, and Russell Watson appearing as the voice of God, Heaven on Earth is a high-tech production featuring an immersive Garden of Eden, animatronics, and fire-and-water-based special effects.
But is it just for Christians?
"No," says Jeffs, who has just turned 40 this year, and is deeply religious herself. "I think it deals with themes everyone will recognise. Back when I was in my daughter's bedroom, thinking about this story, I realised I'd never properly considered it from the perspective of the people involved, about what it really felt like to have paradise, and then have it taken away."
As far as Bible stories, go, the Adam and Eve episode is certainly one of what you might call the big-ticket adventures. Without giving too much away for those who perhaps haven't read the book, God creates the universe. God makes Eden, which is the best place in said universe. He throws man and woman, in the shape of Adam and Eve in the pot and, as they say, everything is rosy in the garden. Until those totally off-limits apples that God says on no account should anyone think of eating prove far too much of a temptation for Eve, egged on by the fork-tongued serpent who – spoilers – really is the devil in disguise.
Jeffs says: "I wanted to get across the feeling of loss that Adam and Eve felt after being cast out of paradise, and how they might get back from that. I really started looking at the story in a new light, because it really is an incredible story, and the point is it's a very human story."
Indeed, the very first human story, if you subscribe to the Christian teachings. But what if you don't? For all the blood and thunder of the story, is there anything in it for non-believers?
To answer that, we must consider the history of musical theatre in recent times, and even a cursory glance at the list of all-time greats reveals a truth about those of us who haunt the stage door… we do like a bit of spiritual bang with our theatrical buck.
Many, of course, take the New Testament as their source material, such as Godspell, which debuted in 1971 and dealt with the final days of Jesus in what was considered an innovative fashion, all against the backdrop of a rousing rock soundtrack. Debuting the same year, and dealing with almost identical subject matter, was Jesus Christ Superstar, from the pen of Andrew Lloyd Webber and Tim Rice.
Culture news in pictures

Show all 33
Both will be familiar to anyone who's set foot in London's West End or on New York's Broadway, or who attended drama club at high school. But while these twin pillars of religious-based musical theatre are well known to everyone, they by no means stand alone.
Joseph and the Amazing Technicolor Dreamcoat, for example, which saw Webber and Rice head back to Old Testament times… a route followed by Stephen Schwartz, who was behind Godspell, and who has adapted animated film The Prince of Egypt, about the life of Moses, for the stage.
And recent years have seen musicals which, while not based directly on Bible stories, have religious spirituality at their core: The Book of Mormon, Leap of Faith (about a fake evangelist who sees the light, based on a Steve Martin film), and even Sister Act.
You didn't have to be a card-carrying member of a local church congregation to see these shows, and thousands upon thousands of people who never considered themselves religious at all certainly enjoyed them. So while Heaven on Earth wears its source material proudly on its sleeve (or fig-leaf, perhaps), it's for everybody, says Jeffs.
She remembers going to a summer camp in the States when she was 10, a theatre-based one that took as its main musical inspiration Godspell, instilling Jeffs with a love of those rocked-out songs.
"Shows like that, and like Heaven on Earth, they deal with universal themes, whether you consider yourself religious or not," she says. "Although they often take the audience back in time, they are about things that are relevant to all of us, whatever our backgrounds.
"We've all experienced regrets, we've all done things we wish we hadn't, and we've all found that there's usually light at the end of the tunnel from some source. I think that's something everyone can relate to."
What's perhaps most remarkable about Heaven on Earth isn't its stellar cast or its high-tech production values, nor really that it was just a germ of an idea a little over two years go. It's the fact that this massive production is Jeffs' first professional writing gig.
She admits to always having an interest in writing poetry and the occasional song lyric, but never for publication, just to satisfy her own creative impulses. From that she's written not only the entire script for a full stage show, but also the music and the lyrics of all the songs.
"I couldn't have foreseen five years ago that I'd be on the brink of having a show I'd completely written go on a national tour," she says. "It's an example of how life can lead you in the most unexpected directions."
Jeffs is a physiotherapist by profession, and in the early days of getting Heaven on Earth off the ground she tried to do it alongside her day job until, in her own words, her friends "staged an intervention" to stop her getting burned out. So she's been shepherding the show through its final stages full time.
She came to the UK when she was 18 to study physiotherapy at the University of Nottingham, and never went back. She married a Brit, David, and they have two children, now aged 13 and eight.
She admits she was beginning from a standing start when she conceived of Heaven on Earth, having no background in theatre, no professional writing experience. But she began to assemble a team around her, industry professionals who were fired up by her own enthusiasm, a finance team that began approaching backers. Then the casting began, and the acceptances from big names started racking up.
"It's just unreal," she says. "I mean, we've got Russell Watson as the voice of God… it's just been an incredible two years, leading up to this."
The production begins its tour on 4 December at Birmingham Arena, continuing through to May 2018 and taking in Nottingham, Leeds, Manchester, Glasgow and Cardiff among its 14 stops, culminating in Wembley Arena.
It isn't just two people and a snake (and the very northern voice of God) on stage though, as Heaven on Earth deals with the aftermath of Adam and Eve's fall from grace, and them making their way in the world. Among the rest of the cast are Richard Carson as Enoch, Lisa Bridge as Isla, Neil Moors as the Serpent, and Denis Grindel and Michael Colbourne as Cain and Abel, all with a long CV each of some of the major West End productions in recent years, from Les Mis through Shrek to Charlie and the Chocolate Factory.
While the success, or not, of the show will rest on the shoulders of Jeffs, its creator and writer, she does have a huge team around her, for which she's grateful.
"I'm surrounded by extremely talented people," she says. "They've all worked so hard to bring this to reality."
From one night's pondering two years ago, putting her daughter to bed and thinking about one of the oldest stories we have, to a nationwide tour of an all-singing, all-dancing new piece of musical theatre. Sara Jeffs still shakes her head at her own journey. Would you Adam and Eve it indeed.
For more details and tickets for 'Heaven on Earth' go to heavenonearththemusical.co.uk
Join our new commenting forum
Join thought-provoking conversations, follow other Independent readers and see their replies