How the Cayman Islands' refusal to recognise same-sex marriages could break up families
Despite being a British overseas territory, the Cayman Islands does not recognise same-sex marriages, which have been legal in the UK since four years ago. Considering themselves islanders, one couple want to get married there, but fear for their lack of rights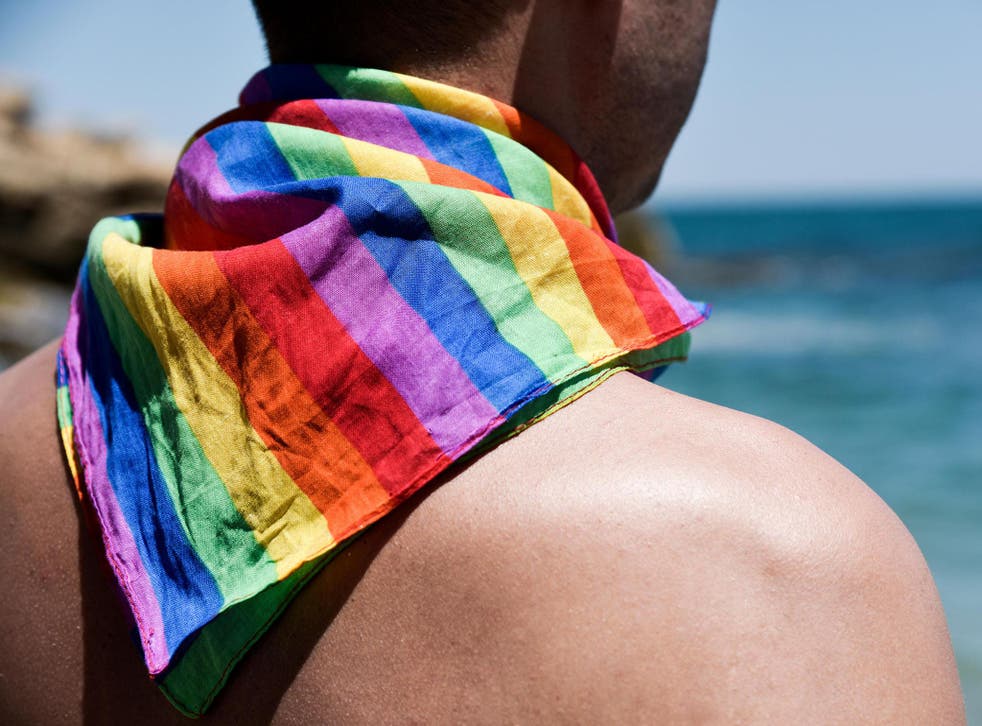 Chantelle Day and Vickie Bodden Bush both hold British citizenship. Last Thursday, they applied for the right to marry in the Cayman Islands, a British overseas territory. But the couple were notified on Monday that their application had been rejected on the grounds that the Cayman Islands does not recognise same-sex marriage. Now they are set to launch a legal challenge against the Cayman Islands government.
As a British overseas territory, the Cayman Islands has its own legislative assembly but ultimately falls under the jurisdiction of the United Kingdom. The British government's various laws enshrining equality for gay and transgender people do not extend there, and protections for the LGBT+ community are minimal: there are no anti-discrimination laws in the workplace, the age of consent is higher, and there is no right to change legal gender, marry or adopt. The islands' government only decriminalised homosexuality in 2000, and even then because the UK forced it to.
The couple's legal challenge against the Cayman Islands comes at a time of heightened awareness about the disparity between LGBT+ rights on British overseas territories and the rest of the UK. Back in February, the foreign secretary, Boris Johnson, was widely criticised for sanctioning Bermuda's decision to repeal its same-sex marriage laws.
"Why does the UK feel that British citizens of overseas territories shouldn't have the same access and rights as British citizens in England, Wales and Scotland?" says Day, who is also a lawyer. "How is that justified? What rationale does it have? They acutely have the ability to make that a reality, but they're not doing anything about it."
Day and Bodden Bush began dating after they met in the Cayman Islands in 2012. Day – a Caymanian – was born on the island, while Bodden Bush – a British citizens since 2010 – had arrived from the UK on a work permit, which is required for British citizens.
As Bodden Bush's work permit was nearing expiration, the couple began to assess their options. With no suitable jobs available – and no way for Bodden Bush to remain as Day's dependant – keeping the family together meant leaving the territory. Day accepted an offer from her law firm of secondment, first in Dublin and then in London, where the family have been living since 2016 with their four-year-old daughter.
But they intend for their time away from the Cayman Islands to only be temporary. It's their home; it's where they see their long-term future and, more immediately, their wedding.
"We got engaged in September last year," says Day. "Everyone has an idea of their perfect wedding and both of us are island girls ultimately and want to get married on the beach. We want to be joined by our friends and family just like everyone else. Why should we have to compromise that?"
The couple could marry in the UK, but their union wouldn't be recognised back in the Cayman Islands. They wouldn't have the legal protections that come with marriage: no right to inheritance or to make decisions over each other's health, for example. Without a work permit, Bodden Bush wouldn't be able to stay on the island permanently, while Day is unsure of how their daughter would be treated.
If they want to live together in the Cayman Islands indefinitely, challenging the government's lack of recognition for same-sex marriage is their only option. "I don't think it feels right," says Day, "that you should have the happiest day of your life, then have to go back to a country that doesn't recognise it and have to stand up and argue why your marriage matters and why it should be legitimate."
Last week the couple began the process of fighting for marriage equality in the Cayman Islands. As they've been living outside the territory since 2014, they are classed as non-residents and need to apply for a special licence in order to marry there. After applying for one at the general registrar's office in Cayman, on Monday the couple were told their application was rejected.
A letter sent to the couple claimed that "as the proposed same-sex union between the above individuals would not fall within the definition of 'marriage' under section 2 of the law, a special marriage licence cannot be granted for the purpose of solemnising that union. The application is therefore refused." The couple's legal team will now commence legal proceedings to challenge the rejection in the Grand Court of the Cayman Islands.
Day and Bodden Bush are not the only same-sex couple currently facing difficulties in the territory. Samantha Erskine, a British Caymanian, and Alice Hillman, a Honduran national, married in the UK last year, and live together with their three-year-old son in the Cayman Islands. As their marriage is not recognised there, Hillman's name was not allowed to appear on the child's birth certificate. She cannot travel alone with her son, nor have his name on her health insurance.
"We cannot purchase assets together as a married couple and I am not able to apply to immigration for a right to work residence as a person married to a Caymanian," says Hillman, whose work permit expires in November 2020. "I have a family here now. If I have to leave the island, our whole life will change – either I will have to leave while my family remain here or we will have to all leave the island."
"We just want to continue life here as a family," she adds. "We hope the government makes a wise decision soon to have our married recognised, even if it is as a civil partnership."
Despite the clear legislative discrimination against LGBT+ people, Day and Bodden Bush have faced little prejudice in their day-to-day lives as an openly gay couple and have been inundated with support for their cause. Other LGBT+ Caymanians have not been as lucky to have the same experience.
The best LGBT+ honeymoon destinations

Show all 16
"It's quite the mixed bag, personally," says Billie Bryan, the founder of Colours Cayman, an LGBT+ advocacy group. "Living as a transgender, pansexual, polyamorous, genderqueer woman who is out, proud and loud, I'll encounter people on a daily basis who are disgusted by my very existence, as well as people who are warm, accepting and sometimes thankful for my 'bravery'."
"It all depends on who you speak to and the circles they move in," continues Bryan. "Factors such as class, age, gender, race or ethnicity can lend a certain privilege. I've spoken to many LGBT+ people here who feel comfortable living in their own skin, so to speak, with support from friends, family and at their workplace. For others, however, the inverse is their reality."
Since it was founded in 2015, Colours Cayman has built a network of local businesses and public venues free from discrimination, while its members meet regularly to organise events, promote visibility, provide education and encourage dialogue across the territory. "The response to our actions thus far has been overwhelmingly positive, and what little pushback we've encountered we've been able to overcome for the most part," says Bryan.
Politicians have remained reticent to change, though. In 2016 the government voted against holding a referendum on same-sex marriage. In the same year the immigration authorities refused to grant dependency rights to two married Caymanian couples, effectively forcing them to leave the islands. In the 2017 elections, the topic of LGBT+ rights was dismissed by most of the candidates.
"The candidates of last year's election were highly dismissive of LGBT+ issues on the whole, with some candidates going as far as claiming them to be non-issues," says Bryan.
While researching her options for litigation, Day contacted the Foreign and Commonwealth Office (FCO) for support. The FCO retains the right to rule on matters of human rights over British overseas territories, and is the reason homosexuality was decriminalised across British overseas territories in 2000.
Despite this there's been little appetite to enforce greater legislative equality across the regions. When Boris Johnson neglected to intervene in Bermuda's decision to repeal a law allowing same-sex couples to marry – becoming the first country in the world to do so – Harriett Baldwin, a Foreign Office minister, insisted they could only act in "exceptional circumstances". The decision was widely derided, while Helen Goodman, Labour's shadow Foreign Office minister, branded it as shameful.
Day has faced a similar lack of interest from the FCO with her case. "Our plea for the UK government to step in has led nowhere," she says. "The FCO's unwillingness to step in and hold the Cayman Islands' government accountable for this inaction is even more appalling as the UK is ultimately responsible for ensuring its overseas territory's compliance with international law."
An FCO spokeswoman said: "The UK is absolutely committed to promoting LGBT+ equality rights. Ministers have been clear with British overseas territory governments that they must respect their international obligations and will continue to encourage and engage with all of the overseas territories on these matters so they can drive their own lasting legislative change."
Neither Day nor Bodden Bush want to be activists; they just want to return to the Cayman Islands and live as a family. The couple are now preparing for what they suspect will be a lengthy legal battle. And while it's one they fully expect to win – the law, both international and British, is on their side – for now their marriage plans are on hold indefinitely.
"The truly frustrating point in all of this is the fact that this breach is not in dispute," says Day. "Yet neither the Cayman Islands government nor the FCO will address it, and both will require Vickie and me to shoulder the burden of their responsibilities by forcing us to litigate."
Register for free to continue reading
Registration is a free and easy way to support our truly independent journalism
By registering, you will also enjoy limited access to Premium articles, exclusive newsletters, commenting, and virtual events with our leading journalists
Already have an account? sign in
Register for free to continue reading
Registration is a free and easy way to support our truly independent journalism
By registering, you will also enjoy limited access to Premium articles, exclusive newsletters, commenting, and virtual events with our leading journalists
Already have an account? sign in
Join our new commenting forum
Join thought-provoking conversations, follow other Independent readers and see their replies