Mister Miracle: Writer Tom King on his journey from comics to the CIA and back again
When asked if he'll have to kill David Barnett if he tells him too much about his career in intelligence, King's answer is simple: 'No, they'll have to kill me'
Thursday 21 March 2019 14:25 Comments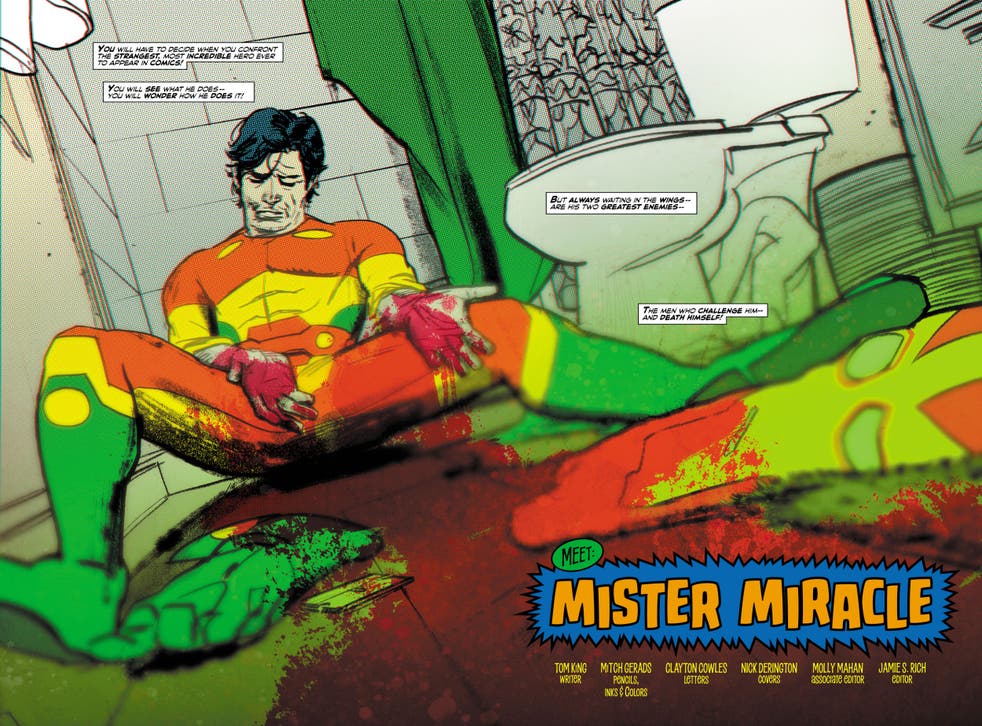 Writers are often told to write what they know. If you're a creator of comic books featuring the adventures of super-powered, costumed heroes, that might be a difficult rule of thumb to apply. But perhaps not for Tom King. In Mister Miracle, from DC Comics, King and artist Mitch Gerads have created one of the most critically acclaimed graphic novels of the last year, and for the Washington-based writer, he drew on experiences that not a lot of other creators working in the field today have access to.
King, 40, who was born in California, spent several years as a counter-terrorism officer for the CIA, working out in the field in Iraq and Afghanistan. It's fascinating to think about what King saw and did, and how that later informed his writing. Obviously, I suggest, if he tells me too much about it he'll have to kill me. He's heard that one before, of course, probably more times than he can count. "No," he says, with what feels like an oft-trodden out reply, "if I tell you too much about it, they'll have to kill me."
Born to a film-writer mother in Southern California, King developed a love of storytelling and an understanding of narrative from an early age. During the 1990s he interned at the offices of the two big comics publishers, Marvel and DC. His ambition, though, was to become a lawyer and he graduated from Columbia University in the year 2000, intending to follow this path. He started working for the Justice Department.
Join our new commenting forum
Join thought-provoking conversations, follow other Independent readers and see their replies